After a substantial revamp of the gun meta in Season 4 Reloaded, Verdansk will become a lot more chaotic with the upcoming Call of Duty: Warzone Season 5.
The developers recently released cinematic that depicted the final steps of Stitch's plan for world domination, and gave details about the new content update, as well as the season's official release date.
Warzone Season 5 continues Stitch's story
Call of Duty continues its story, where a NATO squad reacts to a takeover at the Echelon NATO Listening Station.
Even though operator Frank Woods caught the unnamed operative red-handed, she had already uploaded a brainwashing broadcast that enumerated the various numbers previously seen in the mysterious Red Doors of Warzone.
Forced to listen to the broadcast, fellow operators soon turned against Woods, and distracted him from Stitch's accomplice. Woods eventually escaped the situation by jumping out a window with a goggled NATO ally.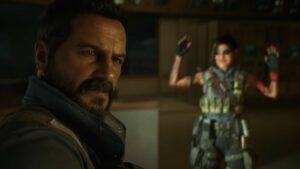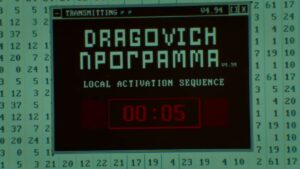 ---
---
A content update and a teaser for Call of Duty: Vanguard
While not much has been said about the new season, the season artwork came with the tagline, "Free content update".
From the looks of it, the Echelon Station could be a new map in Multiplayer. Fans can also expect the Warsaw Pact hacker and Woods' ally as new operator skins.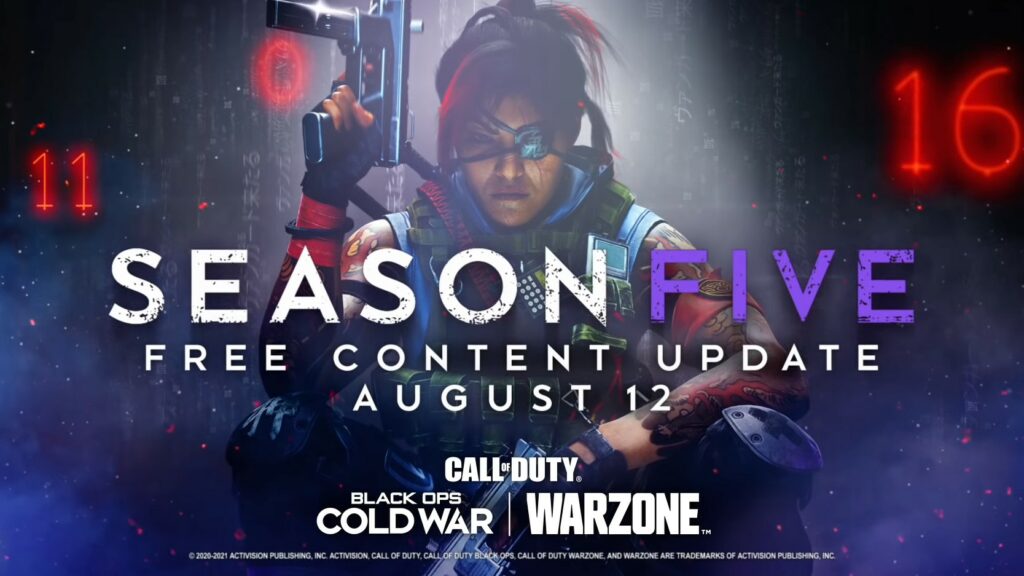 The season artwork also featured a backdrop of red numbers and Japanese writing relays a message to diehard COD fans.
According to Eric Maynard, the scrolling Japanese text can be translated into English as "Vanguard coming". For those who don't know, Call of Duty Vanguard is the next mainline COD game being developed by Sledgehammer Games.
With the game scheduled to release later this year, there's a possibility that we'll see more hints about Vanguard in Warzone Season 5.
Warzone Season 5 release date
The official release date of Call of Duty: Warzone Season 5 is August 12.
For more information about Call of Duty: Warzone Season 5, follow Call of Duty on Twitter.
READ MORE: This is the secret behind Warzone Season 4 Reloaded's mysterious red doors