Streamer Ean "Booya" Chase was a silent but deadly killer during one of his Call of Duty: Warzone streams.
The FaZe Clan member spotted a hovering helicopter near Verdansk Hospital, and pulled out his sniper rifle for a few shots. After breaking one of the passenger's armor plates, the helicopter flew out of Booya's sight.
Luckily enough, Booya got crucial intel from teammate Kris "Swagg" Lamberson as he redeployed into the area, pointing out that the helicopter landed on top of the hospital.
Booya's Combat Bow claims a helicopter team wipe in Call of Duty: Warzone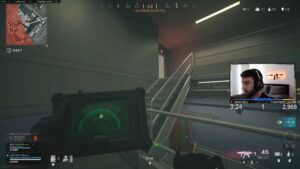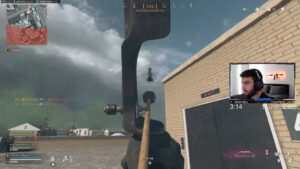 Ready to claim a few kills, the Nuke Squad member made his way to the stairs of the hospital. He quietly inched through every floor, and meticulously checked his Heartbeat Sensor to see if the enemy squad was set to leave.
Just a door away from the rooftop, Booya peeked out right when the helicopter took flight. With teammate Dante "Santana" Santana egging him to take the shot, the FaZe streamer drew his Combat Bow and landed a pinpoint explosive arrow on the flying vehicle.
---
---
'It's all about patience', says the FaZe Clan streamer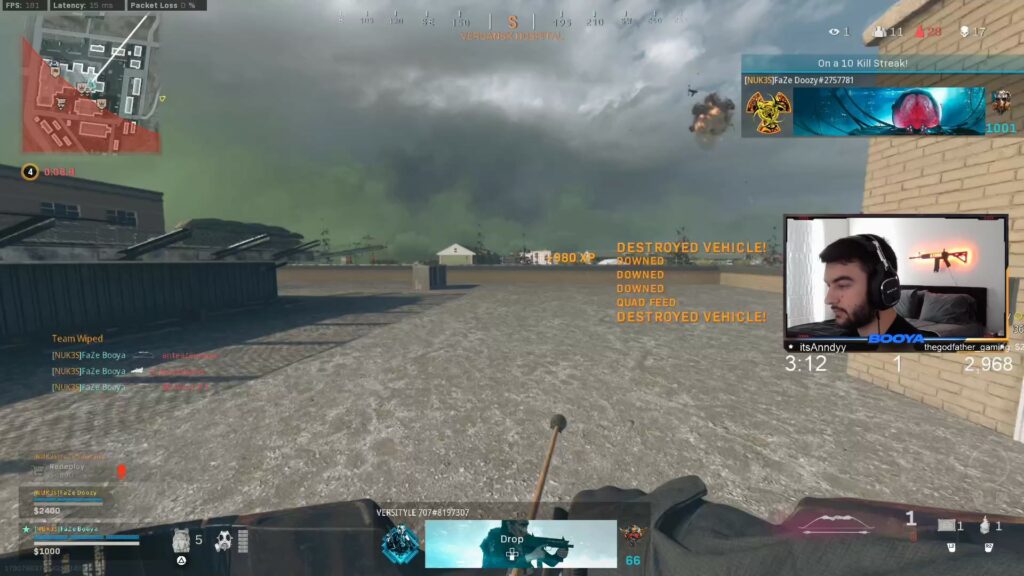 While it was just a single pull of the Combat Bow, the patient team wipe outplay was a clear indicator of Booya's incredible game sense in Call of Duty: Warzone.
Aware of the Combat Bow's recent buffs to deal more lethal damage on vehicles, the FaZe clan streamer knew that he could claim the team wipe with just enough time.
If he jumped the gun and went in too early, his chances for a team wipe would disappear with members jumping off the helicopter and taking him out.
Landing the killer arrow with perfect timing, Booya proves that patience is still a virtue even in an action-packed game like Call of Duty: Warzone.
READ MORE: NICKMERCS: 'Warzone really needs a brand new map'