With the latest Call of Duty update hitting the live servers, Season 3 Reloaded has officially added a brand new machine pistol to the game, the FTAC Siege.
If you're looking to try out the latest weapon to join the fray, then it's your lucky day. Call of Duty expert Hero recently released a video going over what he believes to be the most powerful loadout for the pistol you can use to dominate Modern Warfare 2 lobbies.
---
---
The FTAC Siege is causing havoc in Modern Warfare 2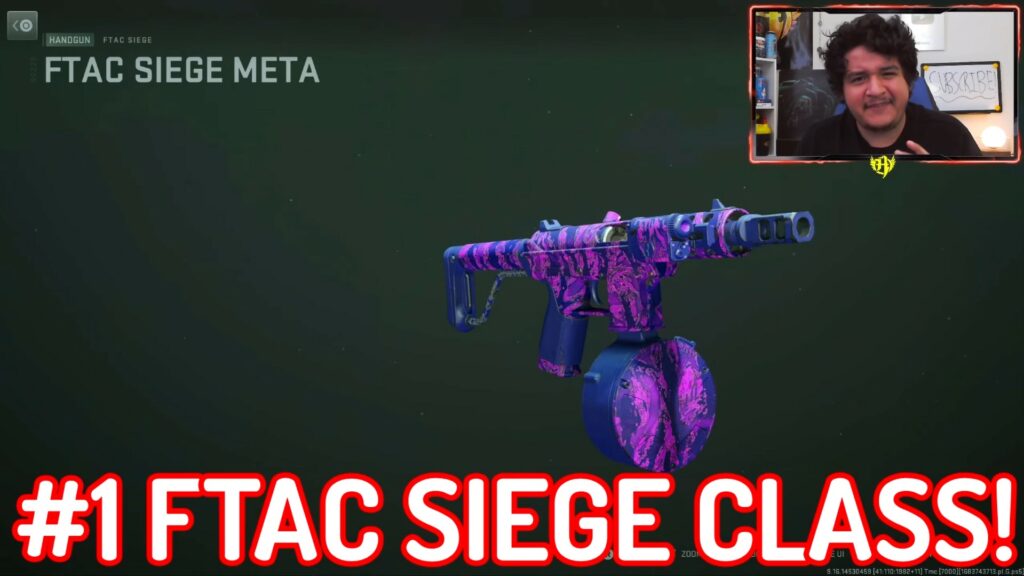 Hero refers to this weapon as the new best pistol in the game. He believes this is the secondary that just about everyone should be running if they want to obliterate their opponents.
When it comes to the perfect loadout, Hero opts for the Bruen Pendulum muzzle. This muzzle is all about accuracy, providing an increase in both vertical and horizontal recoil control.
Next up is the FJX DIOD-70 as the laser of choice. Another massive addition, this attachment improves the aim-down-sight and sprint-to-fire speed in addition to greater aiming stability.
For the stock, the Heist-LW makes its appearance. This one counteracts some of the speed gained by the laser, but once again provides greater recoil control and aiming stability.
Moving on to the rear grip, the FTAC Stead is brought on for yet another improvement to the recoil control of this powerful pistol.
He throws on a 72-round mag, making it quite easy to keep firing at multiple targets without needing to reload.
| | | |
| --- | --- | --- |
| SLOT | ATTACHMENT | TUNING (VERTICAL, HORIZONTAL) |
| Muzzle | Bruen Pendulum | +0.21, +0.03 |
| Stock | Heist-LW | -3.10, -1.86 |
| Rear Grip | FTAC Stead | -0.71, -0.20 |
| Laser | FJX DIOD-70 | -0.16, -44.42 |
| Mag | 72 Round | N/A |
---
---
READ MORE: How to unlock Throwing Star in Modern Warfare 2 & Warzone 2 Season 3 Reloaded