With Season 3 of Call of Duty Modern Warfare 2 well underway, it's time to make sure you're playing with the best FTAC Recon loadout you can be.
Luckily for you, Call of Duty expert Hero recently released a video going over what he believes to be the most powerful FTAC Recon loadout you can use to dominate Modern Warfare 2 lobbies.
---
This FTAC Recon loadout is what you've dreamed of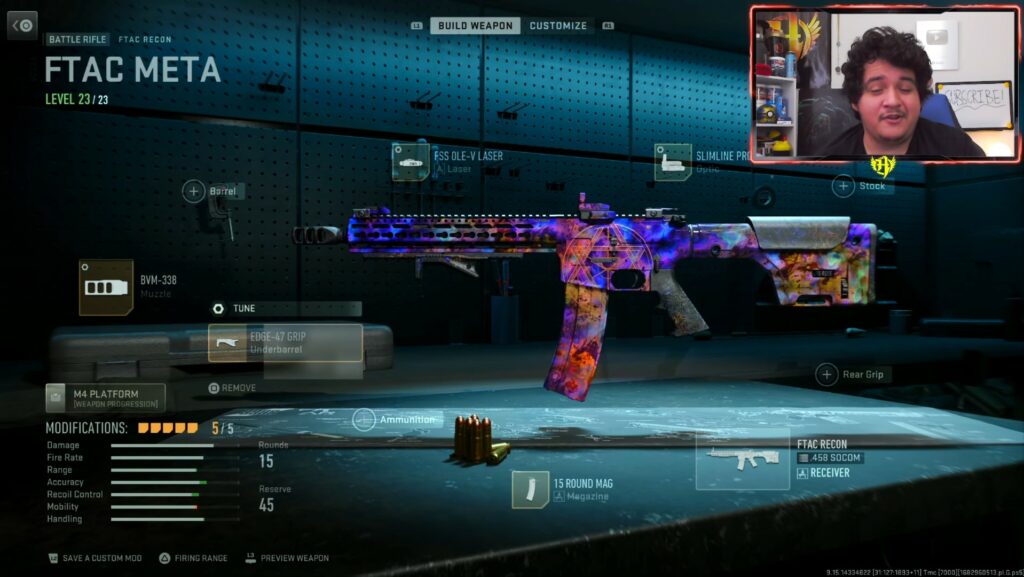 Hero starts things off with the BVM-338 muzzle. This muzzle is an all-around recoil improver, and while it makes the weapon play a bit slower, the accuracy is well worth it.
Moving on to the optic, it's the Slimline Pro that makes the cut. This laser is all vision, and the precision sight picture is worth a little loss in aim-down-sight speed.
For the underbarrel, Hero chooses the Edge-47 grip. Accuracy remains king here with aiming idle stability and recoil stabilization being the main focus.
In terms of the laser, the tried and true FSS OLE-V laser is the attachment of choice. This is used to help bring up the speed lost from the others. Aim-down-sight, aiming stability, and sprint-to-fire speed all see improvements with this attachment.
And lastly, it's the 15-round mag.
| | | |
| --- | --- | --- |
| SLOT | ATTACHMENT | TUNING (VERTICAL, HORIZONTAL) |
| Muzzle | BVM-338 | +0.49, +0.21 |
| Underbarrel | Edge-47 Grip | +0.34, +0.28 |
| Mag | 15 Round Mag | N/A |
| Laser | FSS OLE-V Laser | -0.11, -14.81 |
| Optic | Slimline Pro | -1.84, -2.25 |
---
---
READ MORE: Call of Duty League Championship 2023: dates, location, and tickets