Call of Duty Modern Warfare 2 Season 3 is here, and the Minibak loadout you need has been provided.
Call of Duty expert Hero recently released a video going over what he believes to be the most powerful Minibak loadout you can use to dominate MW2 lobbies.
---
---
This Minibak loadout got Hero three nukes in Modern Warfare 2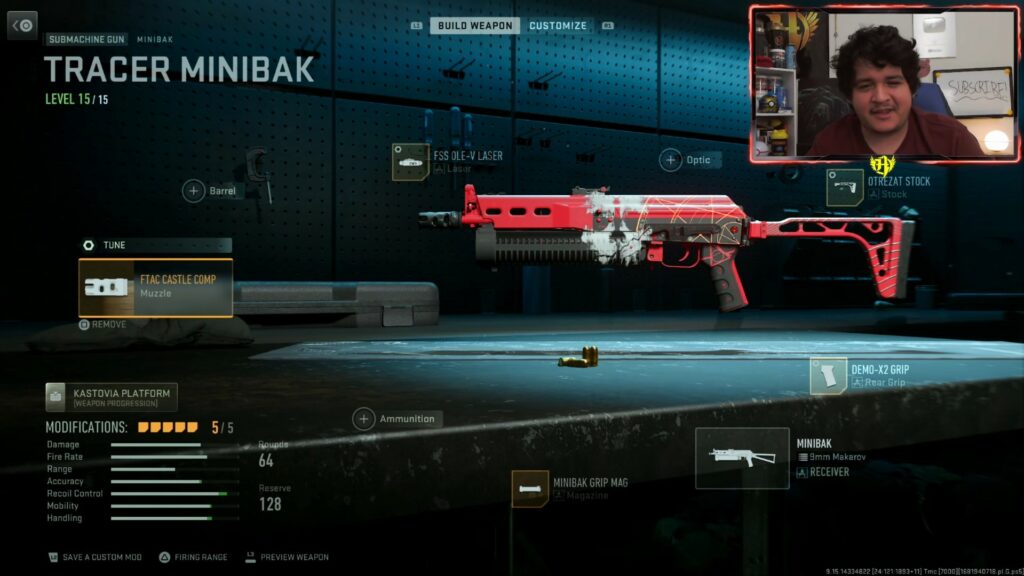 The focus of this build is to reach the fastest time-to-kill according to Hero, so expect the loadout to showcase that.
First up, he selects the FTAC Castle Comp for the muzzle. This is all about recoil control, giving you improvements to both vertical and horizontal. SMGs are notorious for rough recoil, so this helps overcome it.
Next up is the tried and true FSS OLE-V laser. This one is all about speed as it helps with the aim-down-sight and sprint-to-fire speed in addition to aiming stability.
The Minibak Grip mag is the only option for the weapon, and it provides not only 64 rounds but more stability when it comes to aiming and recoil. The more accurate you are, the faster TTK you'll have.
For the stock, Hero elects to use the Otrezat. This, similar to the FSS OLE-V, is focused on giving speed. When it comes to SMGs, one of their major strengths is quickness, so may as well double down on it.
And lastly, it's the Demo-X2 rear grip. This attachment only has one major benefit, and that's recoil control.
Combining these attachments will give you a super fast and incredibly accurate SMG to take down your opponents.
| | | |
| --- | --- | --- |
| SLOT | ATTACHMENT | TUNING (VERTICAL, HORIZONTAL) |
| Muzzle | FTAC Castle Comp | +0.31, +0.16 |
| Laser | FSS OLE-V laser | -0.13, -36.19 |
| Mag | Minibak Grip | N/A |
| Rear Grip | Demo-X2 grip | -0.29, -0.36 |
| Stock | Otrezat Stock | -2.32, +0.85 |
---
---
READ MORE: Call of Duty League Championship 2023: dates, location, and tickets