Spy x Family crossover event with Street Fighter is on the horizon, as the worlds of these two beloved franchises are set to collide.
On July 2, the official website of the Spy x Family anime unveiled a teaser, revealing an unexpected collaboration between the upcoming Spy x Family "Code White" movie and the recently launched Street Fighter 6 game by Capcom.
While details remain scarce, here's everything we've gathered from the announcement.
---
---
Spy x Family crossover shows Yor and Chun-Li in fierce combat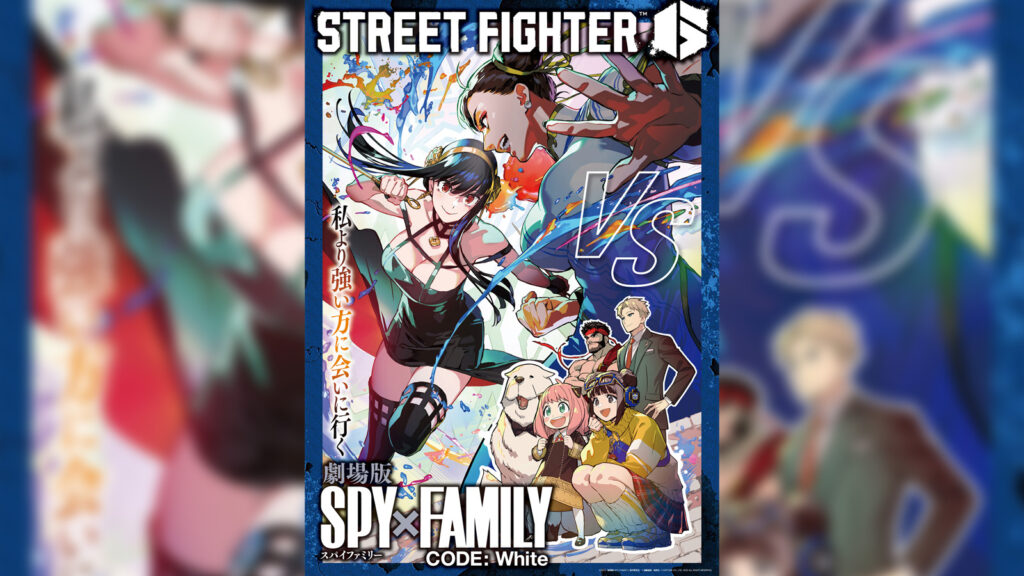 Capcom illustrator and Street Fighter 6 graphic artist Chisato Mita created a special artwork to celebrate the collaboration.
The promotional visual shows Spy x Family's deadly assassin, Yor Forger, face-to-face with SF6's Chinese martial arts master Chun-Li.
Loid Forger, Anya Forger, and Bond are seen on the sidelines cheering on their deadly assassin-turned-housewife. Street Fighter's main protagonist Ryu and Chun-Li's apprentice Li-Fen are also seeing supporting their fellow world warrior.
According to the official website, details will be announced at a later date.
Spy x Family Code White is set to hit theaters across Japan on December 22, and it will feature an original plot that isn't adapted from the manga. Instead, Spy x Family creator Tatsuya Endo will work with Wit Studio and CloverWorks on creating new characters for the franchise's first theatrical release.
The Spy x Family movie will feature the four protagonists of the series – Yor Forger, Loid Forger, Anya Forger, and their dog, Bond Forger – characters who are coincidentally pulled together because of Westilian Intelligence Agency's secret Operation Strix mission.
Capcom's sixth entry in the Street Fighter series has been a huge success. On June 6, Street Fighter celebrated having over 1 million players in SF6.
The charismatic characters from both franchises create endless possibilities for a thrilling crossover between deadly spies and iconic street fighters.
READ MORE: Who is Anya in Spy x Family? Story, personality, first appearance