Brought to you in partnership with Samsung.
Indian controller Harbor is a suave, swashbuckling adventurer that retains his cocky swagger even in the face of danger.
He is voiced by none other than Sunil Malhotra, the same voice actor who breathed life into League of Legends champion Akshan.
Malhotra is no stranger to voice acting in games. In addition to Valorant and League of Legends, he has also given voice to characters in Halo: Reach, Fallout: New Vegas, Mortal Kombat 11, World of Warcraft, and more.
---
---
Harbor is voiced by Sunil Malhotra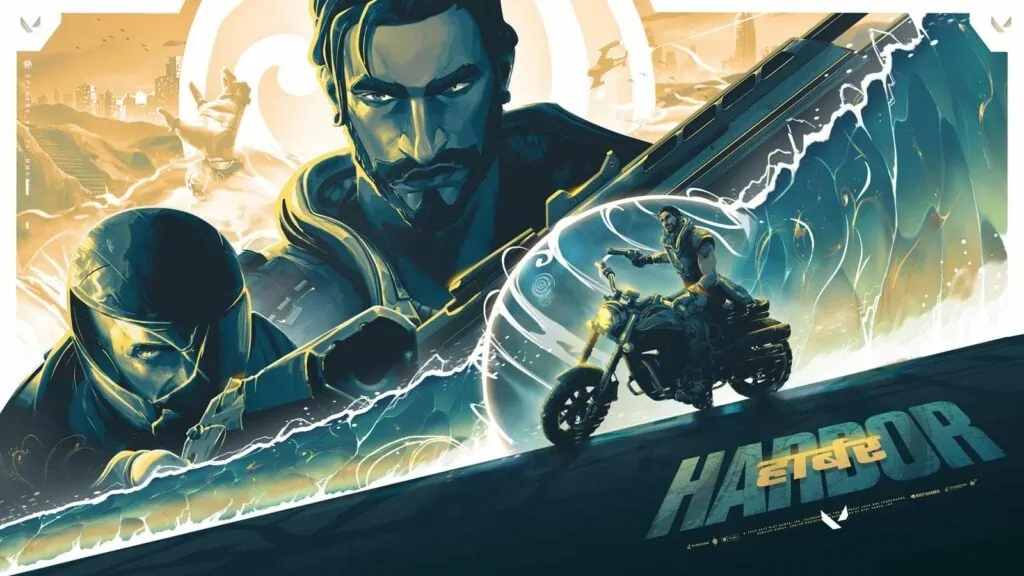 Even before his involvement was confirmed, fans who had played League of Legends were quick to recognize his voice.
Like Harbor, Akshan oozes a dashing charisma. He barely bats an eye even when in peril, and Malhotra conveys that same brash confidence in both characters.
His work outside of gaming is extensive, including roles on ER, Grey's Anatomy, and Blade Runner: Black Lotus, to name just a few.
This isn't the first time Riot Games has enlisted the same voice actor for both its FPS and MOBA titles. Vanille Velasquez voices Neon in Valorant and Zeri in League of Legends, making history as the first Filipino to voice two Riot characters.
"Chalo! Super excited to be the voice of Agent 21, Harbor, in Valorant!" Malhotra tweeted. "Ride with me, get wet."
Harbor's voice lines bring out his blithe persona perfectly. "Yes, there is another Harbor fighting us, and yes, he also has an artifact. Mine is better," he says if the enemy team has also picked the same agent.
His character is also incredibly upbeat and assured. "Someone showed up to fight us. They're either stupid, or very stupid," he says confidently at the start of the game.
Find out more about the new controller's abilities, the best maps to play him, and what the pros think.
READ MORE: TenZ was not happy with the old Sentinels roster, says coach Syyko