We are one week away from the highly-anticipated VCT Stage 3 Masters Berlin Group Stage. On this international stage, 16 of the best Valorant teams in the world are looking to prove that they're ready for top-level competition.
VCT Stage 3 Masters Berlin welcomes fresh new teams that are eager to make their international debuts. Reigning VCT Stage 2 Masters Reykjavik champions Sentinels are looking to defend their throne against new contenders.
To get in on top notch Valorant action, here are three VCT Stage 3 Masters Berlin must-watch matches you won't want to miss.
Must-watch group stage matches at VCT Stage 3 Masters Berlin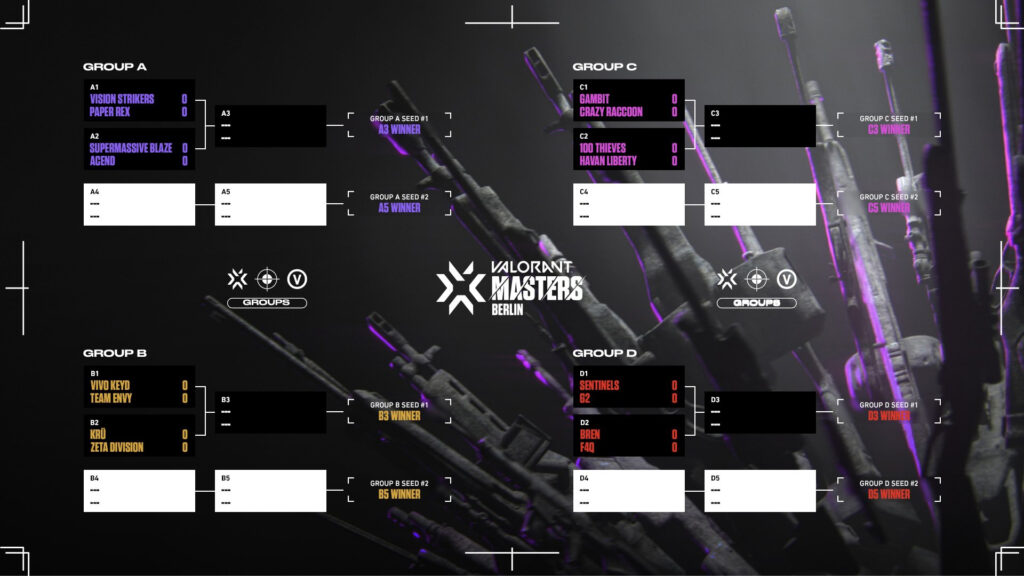 ---
Group B — Vivo Keyd vs Team Envy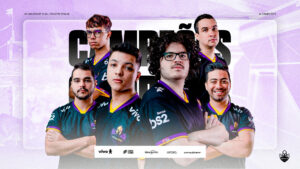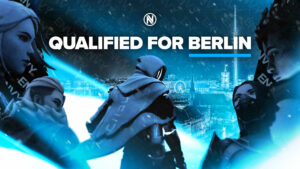 Vivo Keyd, also known as Keyd Stars, are Brazil's top contenders going to Berlin.
They showed great resolve after they battled their way through the lower bracket of the VCT Brazil Stage 3 Challengers Playoffs, eliminating VCT Stage 2 Masters Reykjavik representatives Sharks Esports and Team Vikings.
To cap off their impressive performance, they won the tournament by sweeping FURIA Esports and Havan Liberty.
Brazil is a region known for its fanatic FPS esports fans. Having a strong opening performance from Vivo Keyd could stir up the international landscape, which will give fans more to think about than just the NA vs EU rivalry.
Team Envy is a battle-tested squad that has all the ingredients to win against the best international teams.
This North American team has gone up against other stacked rosters from their region, and they've always found a way to make it through. Their newest member, Jaccob "yay" Whiteaker, adds firepower in the duelist role, and is one of the players you'll want to keep an eye on at VCT Stage 3 Masters Berlin.
Team Envy is the clear favorite to advance out of their group, and an early win against Vivo Keyd would prove that North America is the strongest region in Valorant. Don't miss this must-watch clash in Group B!
---
---
Group D — Sentinels vs G2 Esports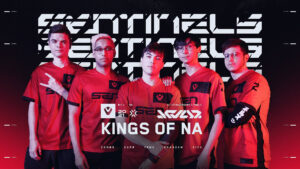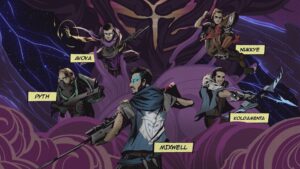 Sentinels will have Valorant fans' undivided attention as the community waits to see if they can maintain their status as the best team in the world.
They are already a must-watch team, for they showed no weaknesses after they dominated the stacked VCT NA Stage 3 Challengers Playoffs tournament. Berlin will provide them with plenty of challenges, especially since a number of new teams will be making their international debut.
A win over G2 Esports could be the first step to Sentinels becoming the first back-to-back Masters champions.
Fans have long waited for G2 Esports' international tournament debut since Valorant was first released. They were once considered the best team in the world after they won seven straight Ignition Series competitions.
This is a must-watch because if G2 Esports finds a way to defeat Sentinels at the start of the competition, this would send a strong message to NA, and mark the start of their journey to the top once again.
---
Group D — Bren Esports vs F4Q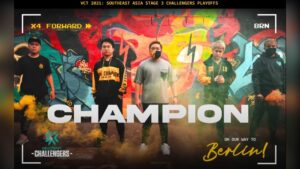 (Update from the Valorant Champions Tour team from September 3, 2021.)
Unfortunately, Bren Esports was not able to secure the necessary travel visas and will not be able to attend VCT Stage 3 Masters Berlin. The tournament's Group D format has been modified with Sentinels, F4Q, and G2 Esports pivoting to a double round-robin with the top two teams advancing to the Playoffs.
It's a battle between the two fan favorites!
Bren Esports will have the full support of the Filipino and Southeast Asian community as the winners of VCT SEA Stage 3 Challengers Playoffs. Bren Esports is one of the most improved squads from VCT Stage 3 Challengers.
28-year-old duelist main Jayvee "DubsteP" Paguirigan has stepped his game up, and finished with the second-highest first-kills per round (0.21) at the VCT SEA Stage 3 Challengers Playoffs.
The all-Filipino squad will go up against F4Q's stream team, best known for their funny and entertaining antics. Dubbed as "accidental pros" by the Korean commentators, F4Q will be going to Berlin to show they're ready to take the next step in their professional careers.
F4Q made waves during the VCT 2021 season when they ended Vision Strikers' unprecedented 104-game win streak. A similar opportunity is being presented to them at VCT Stage 3 Masters Berlin.
A win over Bren Esports in this must-watch matchup paves the path for F4Q to go up against the best team in the world in Sentinels. If they manage to pull off the impossible and defeat Sentinels, they will forever be remembered as the kingslayers of Valorant.
VCT Stage 3 Masters Berlin will begin on September 10, with Vision Strikers going up against Paper Rex in the first match of the tournament at 9:00 p.m. GMT+8.
READ MORE: VCT Stage 3 Masters Berlin power rankings: All eyes on Sentinels