100 Thieves' Peter "Asuna" Mazuryk recently shared his personal preferences for his in-game Valorant settings, including his custom crosshair, PC settings, and monitor settings during professional matches.
The 18-year-old pro player has been adjusting his settings since his CS:GO days. As a result, he's finally found the best settings that work for him in Valorant.
Asuna's Valorant and PC settings focus on improving PC performance to get the best FPS (frames per second) when playing.
Asuna's Valorant game settings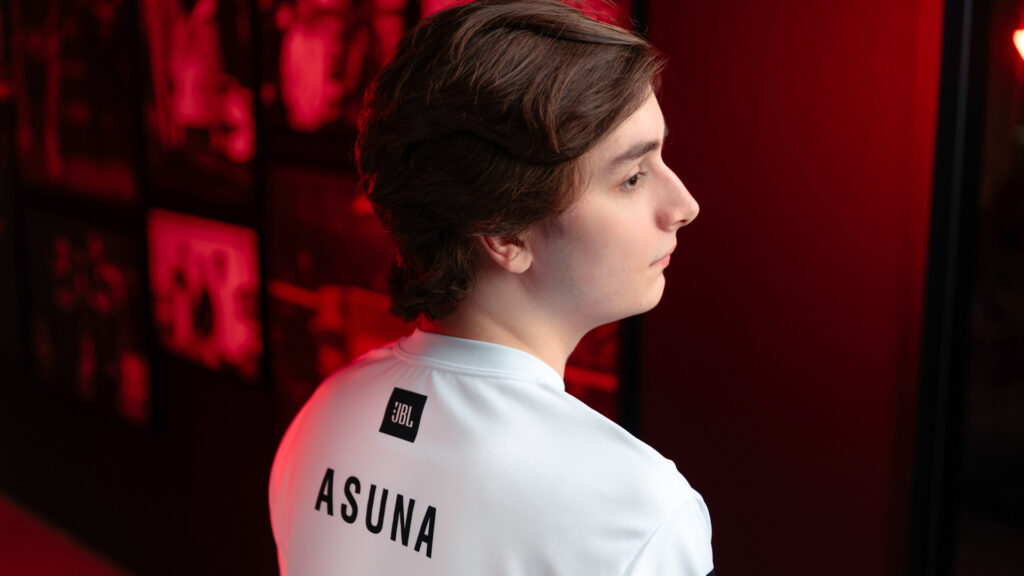 General – Accessibility
Enemy Highlight Color: Yellow (Deuteranopia)
Mouse settings
Sensitivity: Aim 0.295
Scoped Sensitivity Multiplier 1
DPI: 1,400
Map settings
Rotate: Fixed
Fixed Orientation: Always the Same
Keep Player Centered: Off
Minimap Size: 1.092
Minimap Zoom: 0.9
Minimap Vision Cones: On
Show Map Region Names: Always
Others
First Person Handedness: Right
Show Corpses: On
Show Blood: Off
Network Buffering: Minimum
Show Bullet Tracers: On
Crosshair
Crosshair Color: White
Outlines: On
Outline Opacity: 1
Outline Thickness: 1
Center Dot: Off
Inner Lines: On 1/4/2/2
Outer Lines: On 1/3/0/40
Outer Line Opacity: 1
All Movement Error: Off
All Firing Error: Off
Video settings
Resolution 1,920×1,080 (16:9)
Max FPS Always: 300
NVIDIA Reflex Low Latency: On + Boost
Graphics Quality settings
Multithreaded Rendering: On
Material Quality: Low
Texture Quality: Low
Detail Quality: Low
UI Quality: Low
Vignette: On
VSync: Off
Anti Aliasing: None
Anisotropic Filtering: 1x
Improve Clarity: Off
Experimental Sharpening: Off
Bloom: Off
Distortion: Off
Cast Shadows: Off
---
---
Asuna's optimized PC settings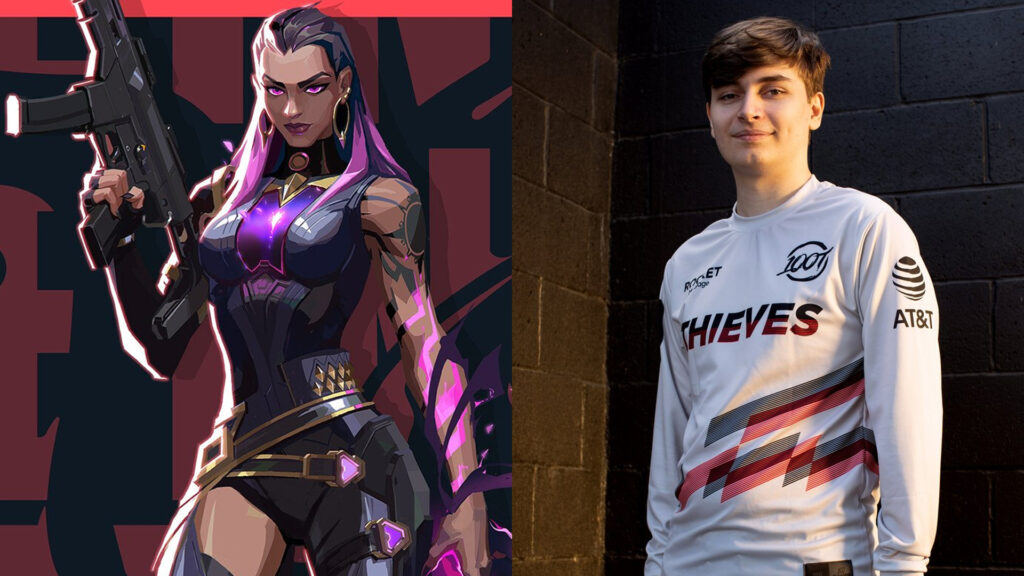 NVIDIA 3D settings
Open NVIDIA control panel.
Go to 'adjust image settings' with preview and use the 'advanced 3D image' settings and go for performance instead of quality.
Go to manage 3D settings and turn off low latency mode.
Make sure power management mode is on prefer maximum performance.
Under 'change resolution' make sure you're playing on your maximum FPS.
Monitor settings (240Hz)
DYAC: Off
Brightness: 87
Black Equalizer: 0
Color Vibrance: 10
Lower Blue Light: 0
Gamma: 3
Color Temperature: Normal
Contrast: 50
Sharpness: 5
AMA: High
Asuna explained that most of his Valorant and PC settings are based on his personal preferences. He shared that he gets the most amount of information and control in Valorant from the settings he has now.
"I don't really change [my settings] at all, so this should be up-to-date for most of my career," said Asuna. "Unless something drastic happens and I start performing badly, then I'll probably try other stuff. These will be my settings, so you don't need to worry about me changing anything."
READ MORE: TenZ shares his optimized PC settings for better FPS in Valorant