With the recent reports by Bloomberg of a new Chinese Valorant league coming sooner rather than later, it should be no surprise that TYLOO Valorant is here and ready to roll. The Chinese esports organization revealed its new Valorant roster just days after the information that a new league run by Tencent was on the horizon.
Fans of TYLOO may recognize a few of the faces as "vayne" and "WEIRDO" both represented the organization at the FGC Valorant Invitational Act 3 event in July of 2022. The duo will be joined by another pair in the form of  Pengzhi "COLDFISH" Xiang and Shi "K1te" Yuquan who previously competed under the Tales of Eastern banner. Rounding out the TYLOO Valorant roster are former Night Wings Gaming player "TryTryz" and the team's new coach "Yiyee".
---
---
The new TYLOO Valorant roster was showcased in a photoshoot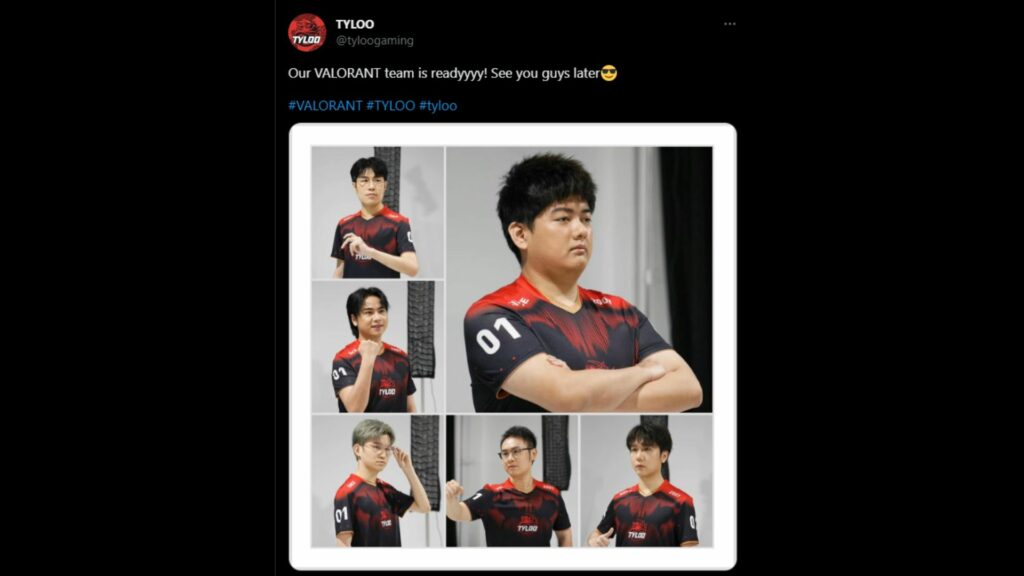 This will be an opportunity for TYLOO to improve upon their previous results in the Riot Games first-person shooter, having been unable to land any top finishes domestically in previous outings. In order to ensure a move in the right direction, the team will be bootcamping in Serbia alongside the organization's Counter-Strike division ahead of the Chinese league.
With the league reportedly having the potential to kick off as early as summer 2023, there's not much time to figure things out and a bootcamp is a great way to do just that. While the bootcamp is happening, TYLOO will also get to garner some information on potential Chinese league rivals as both Edward Gaming and FunPlus Phoenix are set to compete in the upcoming VCT LOCK IN event in São Paulo, Brazil from February 13 to March 4.
Overall this is another big step in Chinese Valorant's future as more top-level organizations look to put the region on the map at the highest level.
TYLOO Valorant 2023 roster:
Pengzhi 'COLDFISH' Xiang
Shi "K1te" Yuquan
'Vayne'
'WEIRDO'
'Yiyee'
'TryTryz'
READ MORE: The 10 best Valentine's Day gifts for your gamer crush