Professional Valorant in China could come as soon as the summer of 2023 courtesy of Tencent, according to a report by Bloomberg. The report states that Tencent Holdings Ltd. is in the process of launching an esports league for the first-person shooter once the game officially launches in the Chinese market.
This would be a massive step for the Valorant franchise and a whole new market of players that could rise up to be the stars of tomorrow. Valorant has taken the esports world by storm since its launch in 2020 and a move into China would only further the strength of the titles esports ecosystem globally in a year when it debuts its partner program.
As of now, there's no official word on when we'll get the release of Valorant in China, however, Bloomberg states the powerhouse organization "could kick off a tournament over the summer at the earliest as Tencent rolls out the game domestically." They do go on to add that it is still early and things could be pushed back, however.
Approval to release the popular title wasn't given until December 2022 but bodes well for those who wish to see less harsh restrictions on the gaming sector in the region.
---
---
Edward Gaming is in talks with Tencent regarding Valorant in china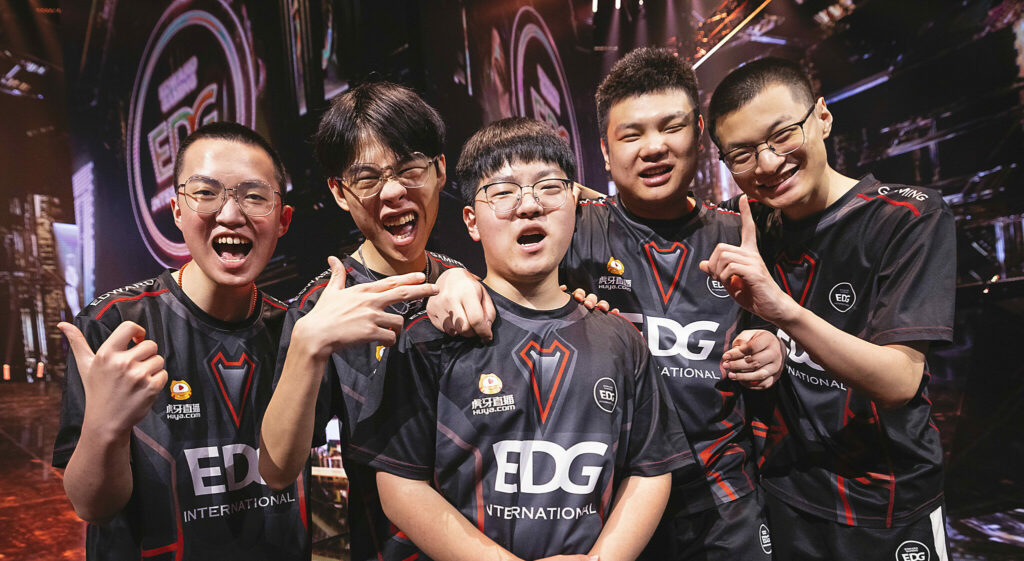 Other unknowns about the new league for Valorant in China include whether or not it would act as the Chinese portion of the VCT partnership program or be a tier-two league that could feed into the major events. This opens the door to other questions such as whether or not teams will need to partner with Tencent or if it will be open to all.
Currently, Valorant features three international leagues made up of the Americas, EMEA, and Pacific regions. As neighbors to the potential new addition, the Pacific portion currently features teams from the Philippines, Japan, South Korea, Indonesia, and Thailand.
Valorant in China isn't without representation as it sits, however, with Chinese organizations Edward Gaming and FunPlus Phoenix both set to compete in the upcoming VCT LOCK IN in Brazil alongside 30 partnered teams in a 32-team single-elimination bracket kicking off on February 14. They will open up against 100 Thieves and Karmine Corp respectively.
Needless to say, this is a breath of fresh air for Chinese Valorant fans and could certainly spice up the international scene with even greater competition.
READ MORE: How to get new VCT LOCK//IN drops: Exclusive title and gun buddy