Updated on April 3, 11:57 a.m. (GMT+8): Added more Valorant agents' Spotify playlists.
Ever wondered what Raze is blasting on her ever-present headphones?
Thanks to an official set of Valorant playlists on Spotify, we now know that she's mostly into contemporary soul and hip-hop, with artists like Kehlani, SZA, and Drake.
As for Valorant's other agents, each one has their own official Spotify playlist too.
Riot Games released these playlists as a promotion for the game's agent releases, with each playlis around 40 to 50 minutes long.
---
---
---
These official Spotify playlists reveal every Valorant agent's favorite tunes
As Reyna hails from Mexico, it shouldn't surprise you that her playlist consists of the ultimate Latina vibes, highlighting artists like Bad Bunny, J Balvin, and Rosalía.
Jett's playlist is made up of upbeat songs by Tinashe, Yoon Mirae, Charli XCX, and even Blackpink's Jennie. Despite the fact that Jett's voice actress, Shannon Williams, is a Korean singer herself, her songs are not included on the list.
Chinese agent, Sage, is a big fan of the record label 88rising. She features tracks like Switchblade by NIKI and Mulan by Lexie Liu. Mulan's opening lines go "Like Mulan gon' to war war war war, For my family I do more more more more" which is very fitting for the Asian Sentinel and even for the legendary warrior which the song is originally paying homage to.
Meanwhile, Phoenix's playlist is perfect for players who need pick-me-ups in the form of bass drops and sick rap verses. He's also a fan of Big Shaq, but surprisingly, the artiste's hit "Man's Not Hot" is not on the list. Too obvious maybe?
The poisonous Viper embodies a 90s emo kid — her playlist includes bands like Paramore and My Chemical Romance. She probably has a tongue piercing and some star tattoos too.
Like almost everyone from Scandinavia, the Swedish Initiator, Breach, is into heavy metal with bands like Killswitch Engage, Amon Amarth, and Trivium, all featured on his playlist.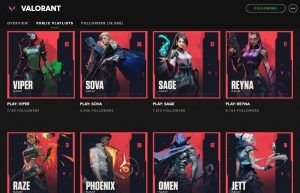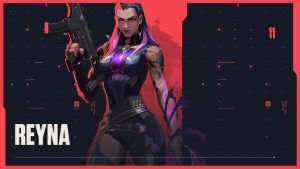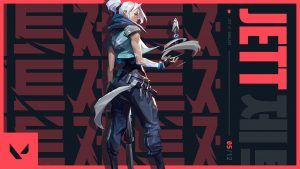 Hitting the play button on Brimstone's list will blast off easygoing songs like Tame Impala's Borderline, Fleetwood Mac's Dreams, and even Joji's Run, which is kind of out-of-place if you ask us.
Originating from Morocco, Cypher likes listening to Moroccan rap, indie, and alternative music, blessing our ears with clean beats. Who would have thought we'd see Tom Misch's songs in this broker's playlist?
Sova lives up to his Eastern European roots with a playlist populated with electronic music and dubstep, including musicians Mujuice, deadmau5, and Skrillex. Where's the Russian National Anthem though?
You probably thought Omen was into death metal, but he's actually a big fan of instrumentals and movie soundtracks. He also has a track on his playlist called "The Alien" from the Annihilation movie soundtrack. Could this be a hint at his unearthly origins?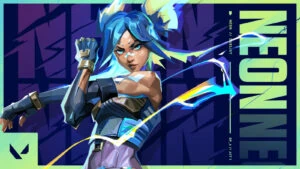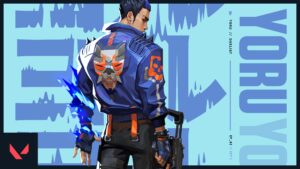 Yoru and Neon's playlists both include their official gameplay theme songs, "One Way" by Daichi Yamamoto and "Entertain Me" by Ylona Garcia.
Currently, a total of 21 character playlists are available on Spotify. Harbor's playlist is the latest one to be added. Follow Valorant's official page on Spotify to get updated.
Learn more about how Riot Games designs a new agent, Shroud's go-to gaming monitor, and how you can get free Valorant Points.
READ MORE: Make use of this Cypher trapwire spot to hard counter Jett on Ascent