Indonesian esports organization RRQ has signed a second Indonesian player to its Valorant roster, following a backlash from fans complaining about the lack of representation for local talent.
RRQ announced the addition of Saibani "fl1pzjder" Rahmad over the weekend, bringing their roster to a total of seven players.
Fl1pzjder reunites with former BOOM Esports teammate David "tehbotoL" Monangin on the team. The duo qualified for Valorant Champions 2022 via the APAC Last Chance Qualifier, eventually going on to take a map off OpTic Gaming in Istanbul.
---
---
RRQ now has two Indonesian players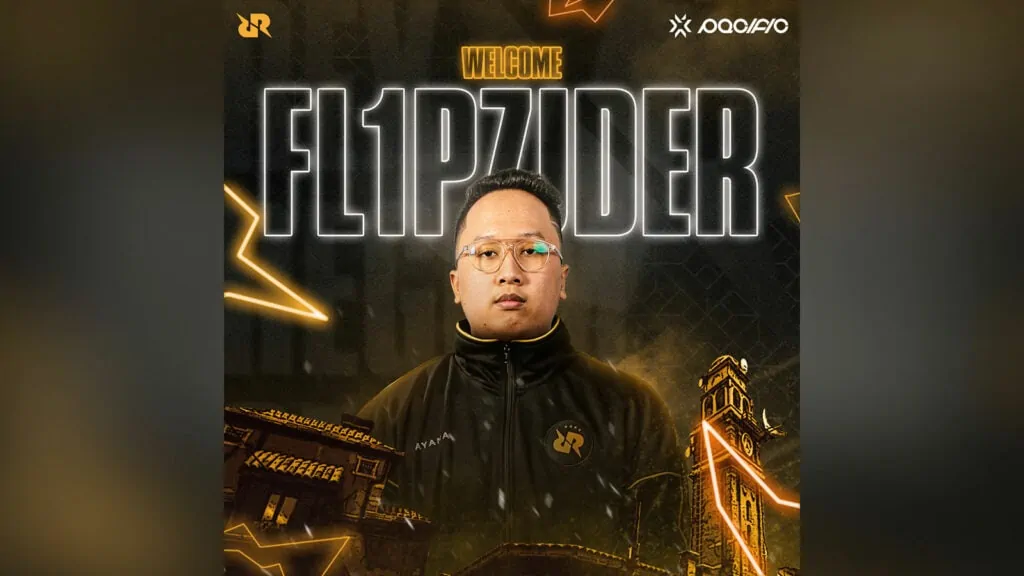 Fans were so upset at the initial roster, the majority of which comprised Filipino players, that they started a change.org petition asking Riot Games to revoke RRQ's partnership slot in the Pacific league.
Fl1pzjder's signing may be the organization's way of appeasing fans, after at first trialing six Indonesian players from BOOM Esports and ONIC G, the two top teams in the country.
"Today we will have one additional player from Indonesia," the organization said in its announcement on Instagram welcoming fl1pzjder.
The 23-year-old had also previously been the in-game leader for BOOM Esports, but tehbotoL looks to be taking the captain's reins this time.
RRQ Valorant roster
Saibani "fl1pzjder" Rahmad
David "tehbotoL" Monangin
James "2ge" Goopio
Eroll "EJAY" Jule Delfin
Kelly "kellyS" Sedillo
Emmanuel "Emman" Morales
Nathaniel "Nexi" Cabero
It is not immediately clear whether the team will attempt to utilize all seven players equally, or instead have two substitutes.
Former ONIC G coach Martin "Ewok" is now head coach, and he will be tasked with helping the roster find wins in the Pacific league. Ewok has a good track record of success, leading ONIC to the top of Indonesian Valorant and shaping them into a dangerous contender in the Asia-Pacific region.
The squad will make its international debut in February at the 30-team kickoff tournament in São Paulo, Brazil.
READ MORE: Valorant champions Sacy and pANcada officially join TenZ and zekken in Sentinels