Updated on April 11, 1:09 p.m. (GMT+8): Improved relevancy.
Esports is a world of constant change and evolution, where players are always looking for the next big challenge to push themselves to their limits.
For Patiphan "Patiphan" Chaiwong, a seasoned pro in the world of esports, this meant leaving behind his successful career in Overwatch and taking a leap of faith in the relatively new title of Valorant.
But this decision was not without its challenges. Patiphan struggled with depression and uncertainty as he embarked on this new journey, unsure of what the future held for him in a competitive scene that was still finding its feet in the esports world.
However, with determination and a steadfast belief in his abilities, Patiphan overcame his struggles and rose to the top of the Valorant, becoming a source of inspiration for aspiring esports players everywhere.
In an exclusive interview with ONE Esports Thailand, Patiphan shared how a new thriving esports scene saved him from the lowest point in his life.
---
---
Taking a leap of faith from Overwatch to Valorant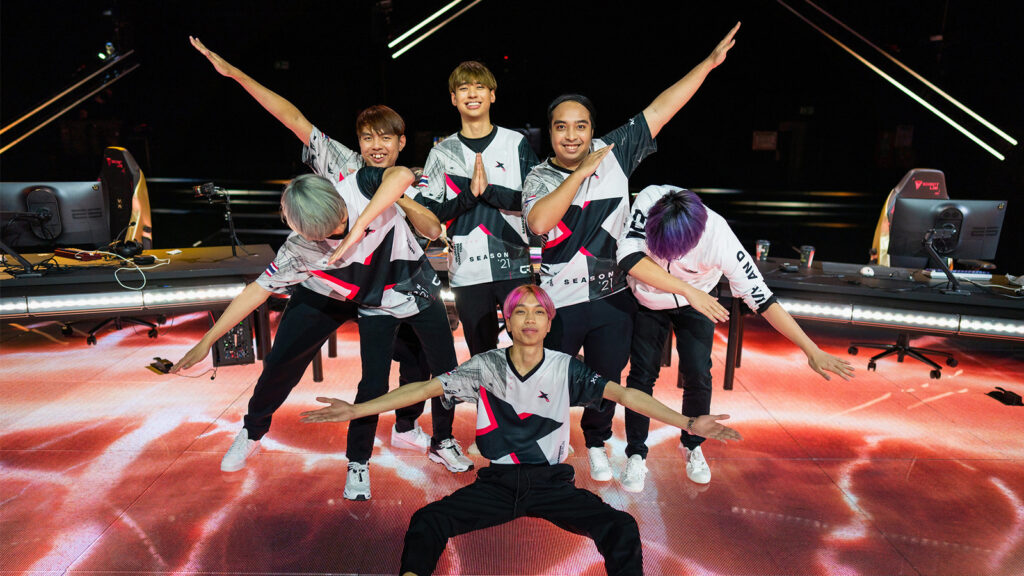 X10 Esports made waves in 2021 when the Southeast Asian squad made their international debut at Masters Reykjavik. The all-Thai squad beat Japanese representative Crazy Raccoons 2-0 in the lower bracket, with a stellar 42/26/10 KDA performance from the team's star player, Patiphan.
With his high energy and entertaining onstage personality, it was hard to imagine that the Thai pro player had been struggling with depression a year prior.
Patiphan's desire to compete was evident at a young age when he represented Thailand in the Overwatch World Cup in 2018 and the Overwatch Contenders at the age of 14.
He was set to play in the Overwatch League under Paris Eternal, however as he was still underage, he was fielded onto Paris Eternal's reserve team, Eternal Academy. He was set to practice and hone his skills in Paris. However, the COVID-19 pandemic suddenly put a stop to the young pro player's dreams.
"I love being in competitions, so that really broke me," Patiphan told ONE Esports. "I lost my drive in those six months of doing nothing. I was so sad. I couldn't sleep, I became really thin. I sunk into depression. I had to find something that made me better."
The answer to that was Valorant, although he was unsure about making the switch since he felt that his Overwatch career was on the rise.
"I have been playing Overwatch for a while, I wasn't sure if I should quit or continue," said Patiphan. "I didn't know if there was a future with Valorant. I wasn't confident in myself either. Will I be as good in a new game? With Overwatch, my career was more secure. With Valorant, it was starting from scratch."
Patiphan's restless energy led him to take a leap of faith and form his first team, Thailand Attitude, which later merged with Thailand esports team MiTH to form MiTH Atittude.
MiTH Atittude won several championships, including ESL Thailand Championship 2020 (First Strike: Thailand) before Patiphan set his sights even higher.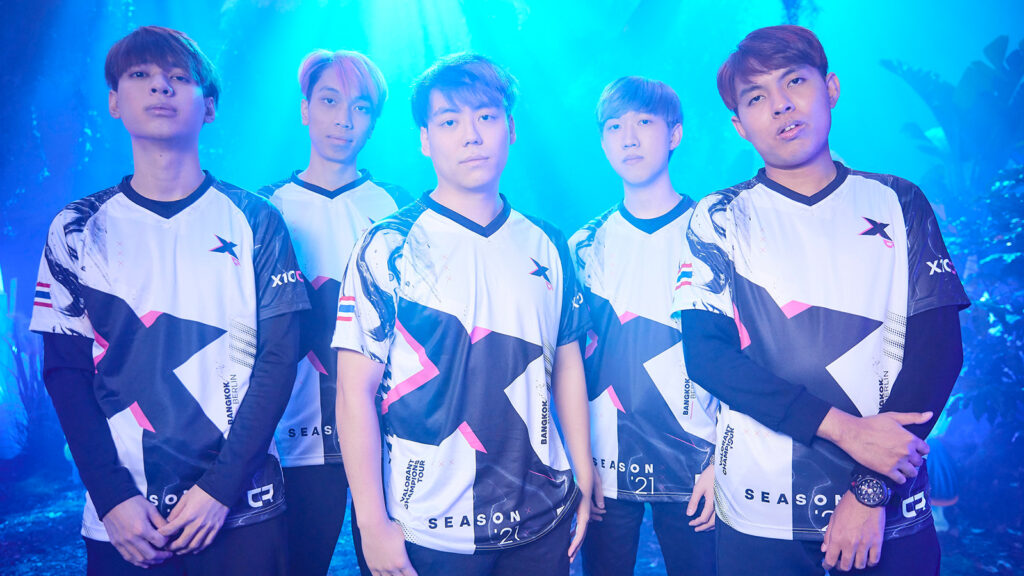 Conquering the world with X10
As he started gaining ground as a top player in a new scene, esports team X10 came calling.
"At first, a lot of people were worried about me because X10 trains really hard," he said. "But I was used to training hard. I've gone through this before and I think every team should have the same standard that X10 has."
With Patiphan joining the team, X10 dominated the VCT SEA Playoffs, emerging as the region's top squad. With only two months of training together, the team found themselves among the best of the best in Valorant. For Patiphan, it's the biggest win of his life.
"Last year, I was at the worst point in my life. I didn't want to get stuck," he shared. "I just wanted to play. But now, I feel good. Everything's coming back. Everything is moving in a better direction."
---
---
Duelist? Controller? Sentinel? Patiphan plays them all
Praised for his ability to get high-value kills, and for his flexibility in any role, Patiphan is the breakout star of Masters: Reykjavik.
From stellar plays on Jett to parkouring with Sage, Patiphan has earned legions of new fans, even with big names like TenZ singing his praises.
In X10's lower bracket match against Crazy Raccoons, Patiphan even pulled out a surprise Viper, the first time he's ever used the agent in an official match.
Additionally, he's gained more international fans for his onstage antics and energetic entrances that will always make us wonder what will he do next.
With Patiphan exceeding expectations in Iceland, there's no way but up for the young pro player. Esports fans around the world now know his name and can't wait for the magic he brings to competitive Valorant.
---
---
On December 15, 2021, Patiphan returned to Overwatch and joined the Los Angeles Gladiators. With his North American squad, he won back-to-back tournaments claiming the Overwatch League's Kickoff Clash and Midseason Madness.
Following a remarkable run in Overwatch, the highly acclaimed Thai professional player made a bold decision to return to the competitive scene of Valorant. On the 25th of October, 2022, he officially signed on with Talon Esports.
In an exclusive interview with ONE Esports, Patiphan revealed his decision to make a comeback to Valorant, citing the desire to reunite with his former teammates – Thanamethk "Crws" Mahatthananuyut, Itthirit "foxz" Ngamsaard, and Panyawat "sushiboys" Subsiriroj.
Talon Esports is currently competing in VCT Pacific League.
READ MORE: Learning how to play Valorant put me through the five stages of grief