Riot Games has published a new Ask Valorant blog post, answering fans' most frequently asked questions and talking about the future of features like an in-game replay system and map bans.
On top of that, the developer revealed its plans for a gifting system and what it imagines its future path to pro tournament mode might look like.
---
---
There are currently no plans for an in-game replay system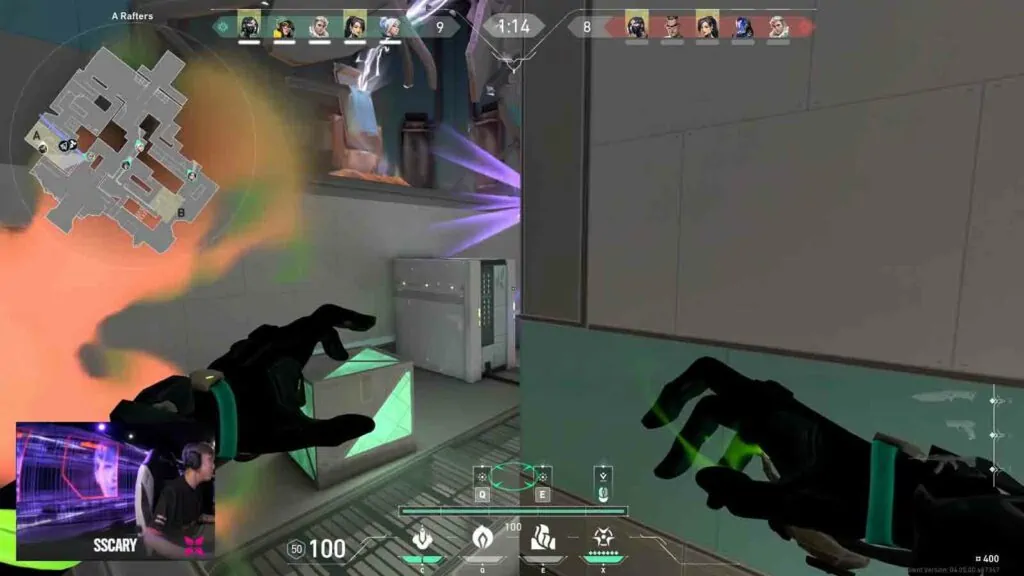 An in-game replay system has been one of the most frequently requested features from players in Valorant.
Back in 2020, Riot had said that it was interested in exploring the feature. A replay system could help pros easily study previous matches to identify mistakes or better understand their opponents. In addition, the community could use it to capture memorable gameplay moments and meme-worthy clips.
Now almost two years later, Riot appears to have changed its mind. There are currently no plans for a player-facing version of a replay system, the developer confirmed in its blog post.
In fact, it may have switched its priority to focus on other features. "Our exploration is continuous against developing our other Valorant features (like new ways to track and reward agent progress, player behavior tools, different ways to collect in-game items)," wrote Steven Eldredge, who works on Valorant's Game Production team.
This is so the team can decide what makes the most sense to prioritize based on what will benefit the most players and have a greater impact on game health, he added.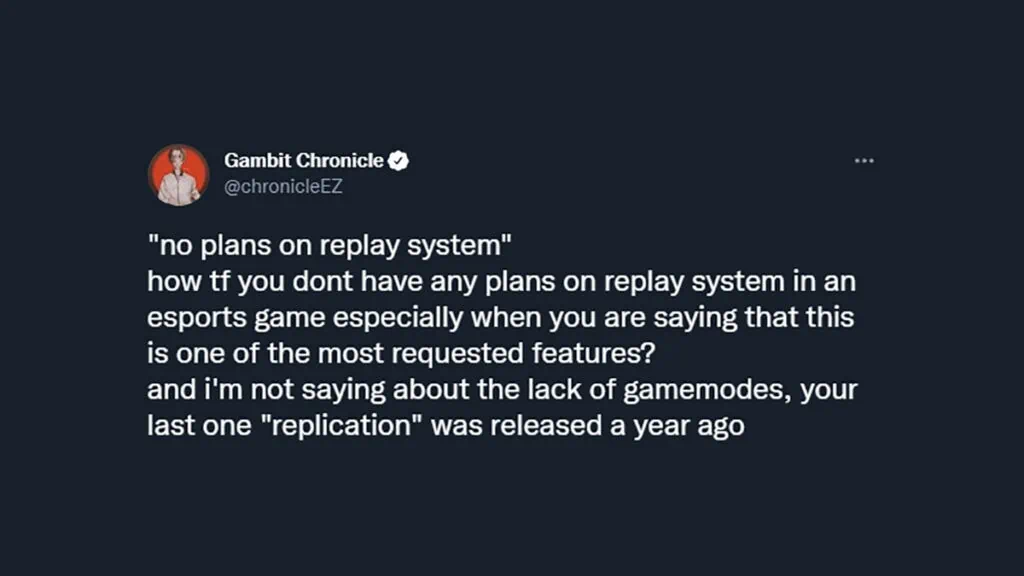 Some pro players were not pleased with the decision. M3 Champions player Timofey "Chronicle" Khromov expressed puzzlement at the focus on things like agent progress and collecting skins.
"How do you not have any plans for a replay system in an esports game?" he asked.
---
Map bans could be available for Valorant's upcoming tournament mode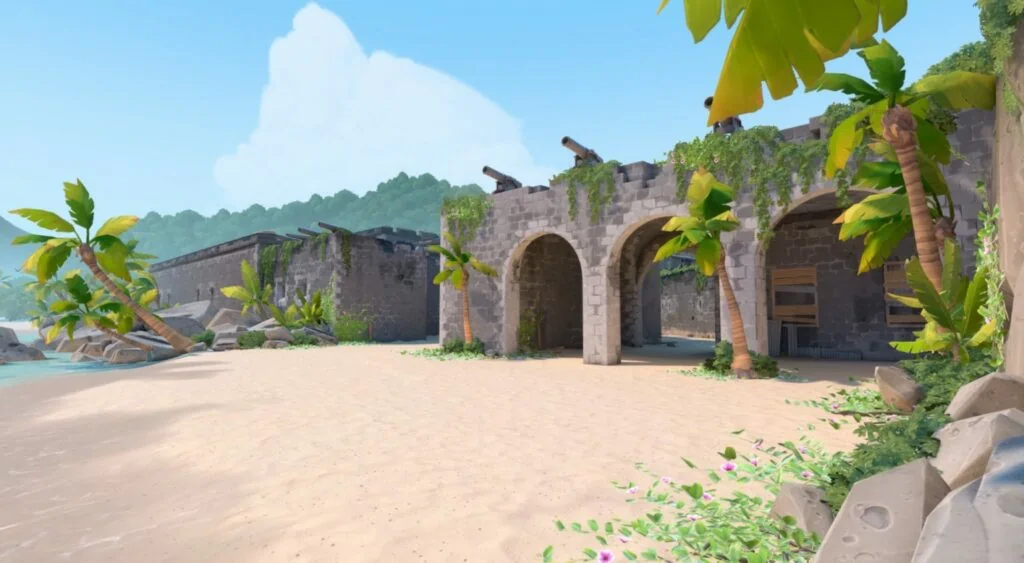 Riot also addressed the possibility of a map pick and ban system. There are currently no plans for this in regular competitive play, because the developer wants to "reinforce learning how to play all maps," instead of always avoiding specific ones.
Having said that, it believes such a system could find use in the tournament mode it has planned for 2023, which would provide a direct path to smaller, domestic pro leagues.
Elsewhere, Riot confirmed that it is still keen on implementing a gifting system, but the feature is still in Riot's backlog because it is prioritizing other in-game changes first.
To help players get more out of all the skins in their collection, the developer is also exploring the feasibility of allowing you to use different skins when on attack and defense. However, there is still no timeline for when this might roll out.
"The team needs to first understand and test the limits of performance and memory so that you don't see any negative impacts in and out of the game," explained Riot.
You can read the full Ask Valorant blog post here.
READ MORE: FaZe Clan benches Poach after just three weeks, brings back flyuh