We are about a week away from the biggest Valorant esports event so far: Valorant Champions 2021
On this international stage, 16 of the best Valorant teams from the year-long 2021 VCT (Valorant Champions Tour) season will battle it out for the right to be the first-ever Valorant world champions.
Valorant Champions 2021 will feature champion teams from different VCT events and various competitive regions, making it the most stacked tournament since the game was released on June 2, 2020.
While all the matches in the competition promise to be action-packed, we've selected the top three Valorant Champions 2021 must-watch matches you won't want to miss.
---
Must-watch group stage matches at Valorant Champions 2021
3. Fnatic vs Cloud9 Blue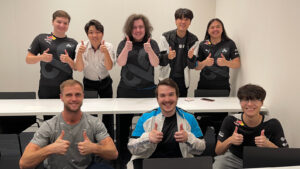 The rivalry between Europe and North American continues to heat up at Valorant Champions 2021. Both regions are considered to be frontrunners in Valorant esports, and their matches have never failed to entertain fans.
VCT Stage 2 Masters Reykjavík runner-up Fnatic will make their return to the international stage in Berlin. Best known for their information-based playstyle and methodical agent ability usage, Fnatic aims to make another deep international tournament run.
Taking on Fnatic will be the winners of the stacked VCT NA Last Chance Qualifier tournament, Cloud9 Blue.
With the team led by Anthony "vanity" Malaspina, Cloud9 Blue is now ready to make its international debut. While competing in the VCT NA LCQ, Cloud9 Blue found they were able to flesh out their identity as a team that can make major adjustments mid-tournament.
After being dropped to the lower bracket of the VCT NA LCQ, Cloud9 Blue decided to swap out KAY/O for Raze. The sudden change from an information-gathering agent to a fragging entry character took the other North American teams by surprise and qualified Cloud9 Blue to Valorant Champions 2021.
The contrast between both teams' playstyles is what makes the matchup exciting. Fnatic will face Cloud9 Blue on December 2 at 4:00 a.m. GMT+8 |12:00 p.m. PT | 8:00 p.m. GMT in Group D's second match.
---
---
2. Team Envy vs X10 CRIT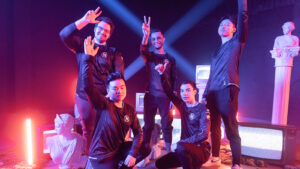 North American squad Team Envy is one of the most dangerous teams in the competition. After their runner-up finish at VCT Stage 3 Masters Berlin, they've shown what they can do on the international stage.
Now that the team's star fragger Jaccob "yay" Whiteaker, a.k.a. El Diablo, has had more time to practice with Team Envy, the stacked North American roster are looking to capture gold in their second international run.
Facing the giants from North America are Thai squad X10 CRIT (formerly known as X10 Esports).
X10 CRIT was the best team in the Southeast Asian region dominating VCT Stage 1 and 2 up until their star Jett main Patiphan "Patiphan" Chaiwong suffered a wrist injury that kept him from competing in Stage 3.
The stage is now set for North America's ultimate ranked demon El Diablo to take on Southeast Asia's best Jett main in a match where they will be looking to out frag each other.
Team Envy battles X10 CRIT on December 4 at 1:00 a.m. GMT+8 | 9:00 a.m. PT | 5:00 p.m. GMT in Group A's second match.
---
1. Gambit Esports vs Team Secret
Gambit Esports became the reigning international champions after they conquered VCT Stage 3 Masters Berlin.
The CIS squad showcased great flexibility in being able to use both passive and aggressive playstyles, which helped them get ahead of the competition in Berlin.
Gambit Esports also had a breakout star from the tournament in Ayaz "nAts" Akhmetshin, who proved to everyone that even Cypher and Viper mains can dominate matches with superior positioning and high-IQ plays.
Going up against the reigning champions Gambit Esports is the ultimate underdog squad Team Secret.
After missing their opportunity at VCT Stage 3 Masters Berlin (they qualified as part of Bren Esports), these Filipinos are now set to make their international debut and have been tasked to take on the tournament's top team.
Regardless of the odds, Team Secret's members have been waiting for this moment for most of their esports careers. As the first Filipino team to represent their country in a major FPS event, Team Secret have been hard at work and are eager to shock the world.
Gambit Esports will face Team Secret on December 2 at 11:00 p.m. GMT+8 | 7:00 a.m. PT | 3:00 p.m. GMT in Group C's first match.
Valorant Champions 2021 begins on December 1, 2021, and will continue until December 12, 2021.
READ MORE: Valorant Champions 2021 Power Rankings: Gambit and Sentinels lead the way