Leading up to Masters Copenhagen, XSET's Brendan "BcJ" Jensen during a post-match VCT NA Stage 2 Challengers press conference said that DRX's Kim "stax" Gu-taek is an overrated initiator.
The North American player added that his region in NA has the best initiators. In fact, BcJ believes that he and OpTic Gaming's Austin "crashies" Roberts are the two best initiators in the world by far.
Stax had picked up on his rival's comments, and gave a brutal response when he was interviewed by Masters Copenhagen's hosts Yinsu "Yinsu" Collins and Doug "EsportsDoug" Cortez in Copenhagen.
---
---
DRX stax responds to XSET BcJ's comments regarding the best initiator players in the world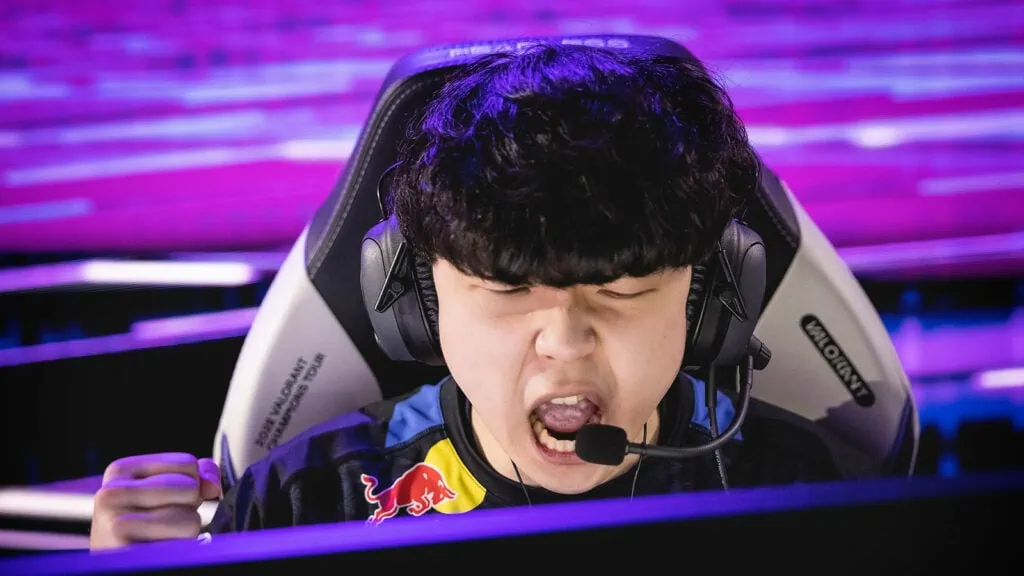 "First of all, I don't even know who that is," he said. "When I first heard of BcJ, I thought it was some kind of fried chicken company."
"I know he's been talking about how he and crashies are better. But the fact that he knows me, and I don't know him just tells the whole story."
After poking fun at BcJ, stax made light of the situation by saying that he enjoyed their banter and that he isn't affected by the comments made by the North American player.
---
---
---
The VCT Korea Stage 2 Challengers champions looked impressive in their first Masters Copenhagen match. They defeated Northeption 2-0 in the group stage and had a near-perfect game on Bind that concluded with a 13-1 score.
The lone Korean squad is just one win away from advancing to the tournament's playoffs, where they have the chance to meet XSET.
DRX are now set to face the winner of FunPlus Phoenix and XERXIA Esports' group stage match set to take place on July 11, 11:00 p.m. GMT+8 | 8:00 a.m. PT | 4:00 p.m. GMT. Fans can watch the Masters Copenhagen's matches live on Riot Games' official Valorant Twitch and YouTube channels.
READ MORE: VCT Stage 2 Masters Copenhagen group stage results and standings