During Netflix's Geeked Week, a virtual showcase of the streaming platform's upcoming projects, Tekken chief producer Katsuhiro Harada gave a sneak peek of the fighting game franchise's first anime series, Tekken Bloodline.
The anime goes back in time to depict a younger Jin Kazama and his journey to become one of the greatest fighters in the Tekken universe. Clocking in almost three decades of work on the Tekken franchise, Harada had a heartfelt message for the martial arts master.
Tekken chief producer Katsuhiro Harada says sorry to character Jin Kazama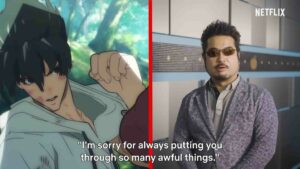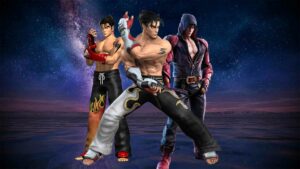 A prominent character of the Tekken franchise since its third installment, Jin has gone through an unending barrage of punches, kicks, and counter-hits in the main story.
Now with the release of the Tekken Bloodline anime, the young fighter encounters a few more beatdowns from his neighborhood bullies, an ancient ogre, and his own mom. This dude really can't catch a break.
If Jin was actually a real person, the Tekken chief producer had only one thing to say to him. "I'm sorry for always putting you through so many awful things," said Harada.
Aside from getting beat up, Jin has been lost in a desert sandstorm (Tekken 7), sent to space without a spacesuit (Tekken 5), exorcised by his own dad (Tekken 4), and obliterated by a robot explosion from his uncle (Tekken Tag Tournament 2).
---
---
While Jin's been a bit of a punching bag throughout the series, Harada was proud to reveal that the Tekken Bloodline anime will have details about the character's personal life that have yet to appear in the video games.
Diehard fans can look forward to seeing Jin and his mom Jun live a quiet life in Yakushima, and how one dangerous fight led the teenager to his grandfather, Heihachi Mishima.
You can check out Harada's full interview down below:
---
---
Follow ONE Esports on Facebook and Twitter for more Tekken news and stories.
READ MORE: Tekken Bloodline Netflix anime: Release date, characters, voice actors, trailer