The underdog team of Team Hakaioh, consisting of local Japanese players, Daiki "Hakaioh" Ueda, Takumi "Chirichiri" Fujimura, and Kohei "Karei" Moriyama, have won the ONE Tekken Community 3v3 Tournament, pulling off a major upset over the Korean pro team of Sun-woong "LowHigh" Yoon, Jae-kyoon "Mulgold" Han, and Jae-hyun "CherryBerryMango" Kim with an incredible 3-2 win in the grand finals.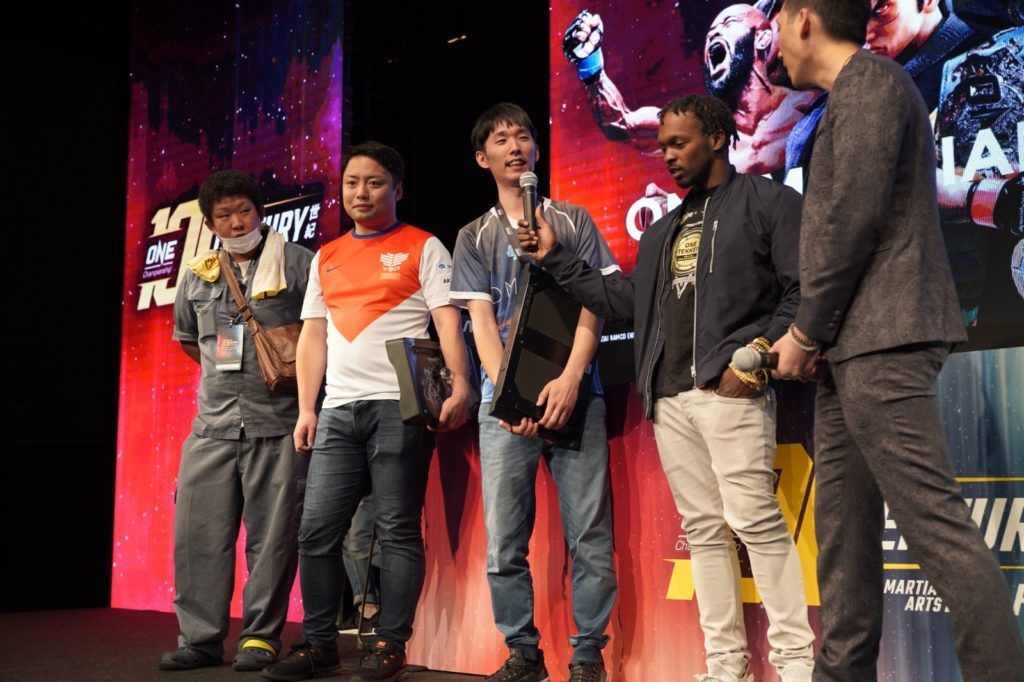 Chirichiri started for Hakaioh, playing Shaheen against Mulgold's Claudio, winning a nailbiting first game 3-2. CherryBerryMango subbed in next, playing Jin for Team LowHigh, and took an incredibly close game 3-2 over Chirichiri to level the score.
---
---
Hakaioh took the middle position for his team, picking King, and played out of his mind, which included a perfect in the first round and fifth rounds, besting CherryBerryMango 3-2.
Facing elimination, LowHigh stepped up for his team, and picked his signature Shaheen, making swift work of Hakaioh 3-0, which included a perfect of his own in the last round.
With the score tied 2-2, the last member of Team Hakaioh, Karei, stepped up, playing Kazumi in the final best-of-3 game to determine the tournament winner.
Both players were evenly matched and traded rounds until the score was tied 2-2. However, in the final round, Karei landed a massive wall carry combo that brought LowHigh low. LowHigh managed to land two slides in a row to bring both players just one hit from death. A final slow-motion clash ended the round, but Karei walked away victorious with a low sweep that connected first.
Watch the full match here:
READ MORE: Battle for Tokyo: Meet Korea's ONE Tekken Tokyo Invitational Team