ONE Esports had a chance to chat with Tekken 7 pro, Alexa "RR Asahina" Gabriel, at the REV Major 2019 about what it's like being a transwoman in the FGC. Here's what she had to say.
How did you first start playing Tekken?
I grew up with six cousins, they're all in the marines and military. They would always play fighting games but they don't want to include me. They would say "This isn't for girls," "This is just for males only." This is Tekken 5 we're talking about at that time. So I was like "You know what, I'm gonna pick up this game. I'm gonna beat your asses." And so that's how I started.
Why did you decide to go pro?
First, I want to show support to the tournament (REV Major) itself. Second, I respect the FGC (fighting game community) way too much. I wanna see it grow, and I want to test my skills too. I want to represent too, of course. REV Major 2019 is already my third tournament, my first was PPGL and second was REV Major 2018.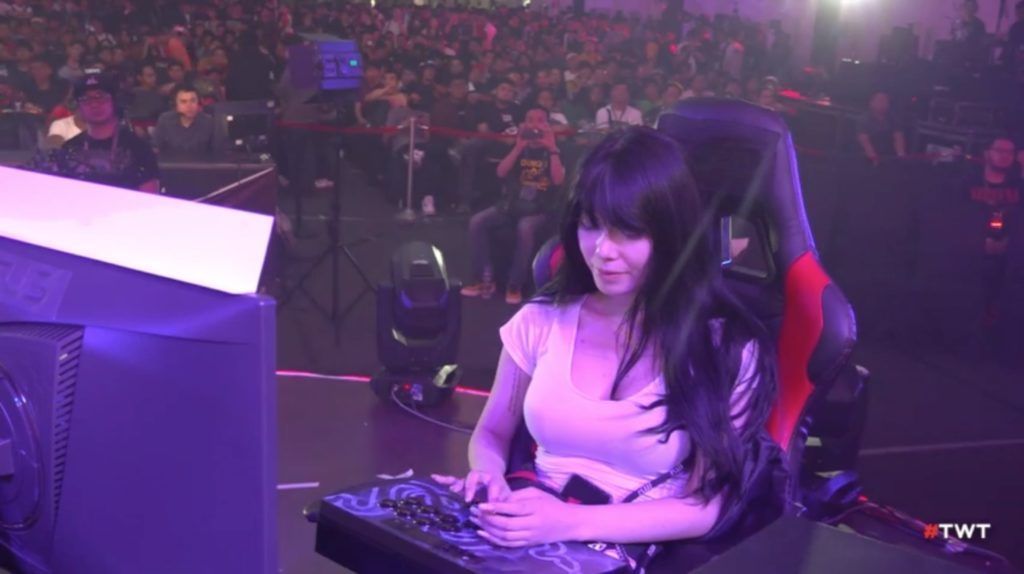 As one of the few female players in the tournament, are there any stereotypes you encounter when playing in big competitions like the REV Major?
You easily get underestimated, really. Like for example, one of my fans shared my livestream on the Tekken PH Facebook group, and a pro player commented "Oh my god, another button-mashing fame[expletive]" like out of nowhere. Usually, on my stream they get so surprised like "What the [expletive], like a girl is actually doing so well."
Are there any other players you look up to?
It's hard because the FGC is a male-dominated scene and just to be here (at REV Major) it's a little bit intimidating. People look at me here like "What is she doing here?" But I look up to so many (players) like Kayo-san (Kayo "Kayo Police" Satoh), Ricki Ortiz (Ricki "HelloKittyRicki" Ortiz), Acer Scarlett (Sasha "Acer Scarlett" Hostyn). There's so many, you know, girls out there that have been killing it and we need our own version here.
---
---
How has your experience so far been at the tournament?
Earlier I was at the (REV Major) main stage. The guy (I was against at) Renz "Rmac" Macay was super chill, I was even talking to him. I was showing respect because I'm half Japanese and respect for us is really a big thing. However, he was giving me this aura like "I got this in the bag" and well. He did not see (my victory) coming. And it was all good and then we talked and he was like "Oh my god you are strong."
Actually, it's a double-edged sword being a girl in the FGC because you get underestimated from the get-go and that's where you can say "You know what? let me just do it." And then you just beat the [expletive] out of them.
If you weren't a pro Tekken player, what do you think you would be doing?
I did a lot of runway modeling and print ads. I'm an ambassadress for a lot of brands. I'm so passionate about video games and I feel like if it wasn't Tekken it would just be a different game.
Do you have any last thoughts on what it's like to be a transwoman gamer in a mostly male-dominated industry?
I feel like, what's great about video games, in general, is that for a couple of minutes of your life you are not you — you are your character. That's why video games are so addicting because it's an escape, and for that three minutes worth of match I had, I was Lili, I was Eliza. For me gender is not significant — you can be whoever you want, whatever you want, whatever you want to look like. We're all equal when it comes to video games.