Event host and funny guy, Eri Neeman, took some time off on day one of the REV Major 2019 — the Philippines' premier fighting game event — to have a quick chat with ONE Esports.
Dota 2 fans may know Neeman from his time hosting ESL events, in particular, ESL One Manila 2016, where his fun and witty personality got him the attention of international fans, and even more ESL One gigs, including the recent ESL One Birmingham 2019.
This time though, for REV Major, besides hosting, Neeman was also working behind the scenes as a creative director. He sat down with us to share more about the event, his future plans, and the memes he had prepared for the gaming community.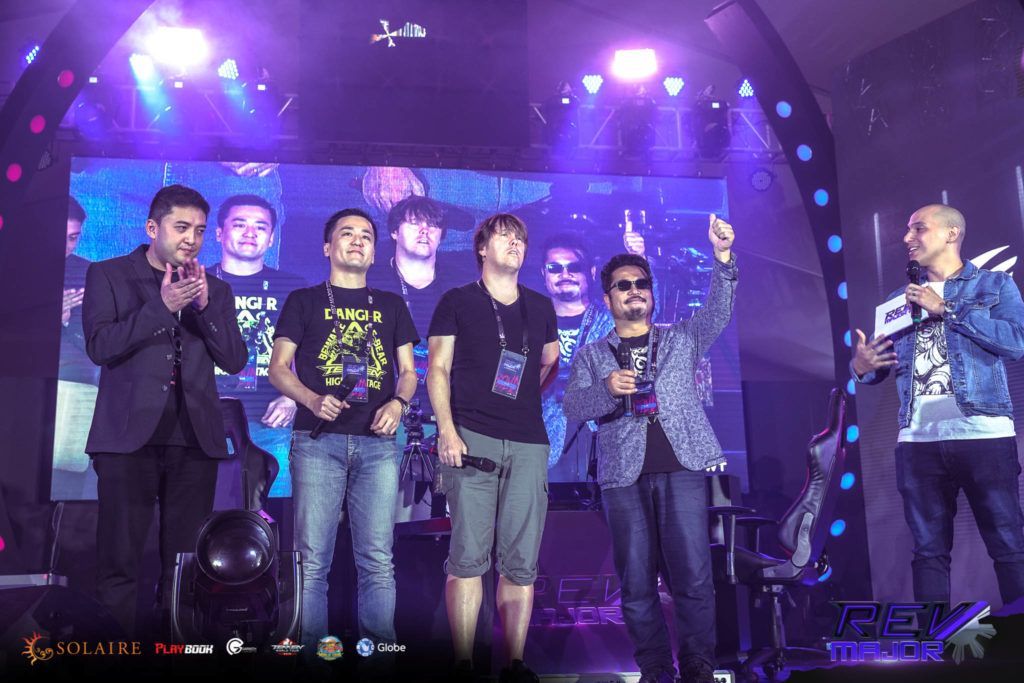 It's the second time you're hosting REV Major! So what's different this year?

Bigger, as you might've noticed. It's much, much bigger. In 2018 the event was held at the Power Mac Center. This time — for the first time — it's in the Solaire Tent.
I think this is officially — in terms of the fighting game community — the biggest fighting game tournament in the history of the Philippines. So it's just bigger and better, and the production is just amazing.
Among the fighting game titles featured in the tournament, which ones do you play?
I play Tekken, I play Street Fighter IV, not as much V, and Smash. So those three. I would say I'm a better Tekken player out of all those three.
REV Major's hashtag for this year's tournament is #DoItAgain. What drives you to #DoItAgain?

To keep going and playing? To host? I just love what I do, man. Like I can do this all day. I can do it everyday… well, maybe not everyday because that would be tiring.
But I love what I do. I'm very grateful to get to do this. I mean, I know how lucky I am — how very fortunate I am to get to do what I do consistently and to get working events like these. I just love what I do. I love to put on a show for the community.

---
---
Are there any other upcoming esports events you'll be hosting?
Yeah, I'll be working on ESGS happening next month. I'll be there for sure.
Of all the events you've hosted so far, which ones are your fave?

I think the most special ones are ESL One Manila and the GMPGL, my first jump into Dota.
GMPGL was one of the very first where we (the Philippines) got an international audience — and we made a very, very good impression with the Dota community. Things just grew from there — it became ESL Manila and that was a success.

What should we look forward to from Eri Neeman in 2020 for the esports scene?
For me, I do have some memes I really wanna do. Yeah, content. I have one that I plan to do hopefully before the year ends. If I can do that, I'd be very, very, very happy. It's for Dota.
For fighting games, you all have something to look forward to in REV Major. We have a lot of content.
READ MORE: Battle for Tokyo: Meet the ONE Tekken Tokyo Invitational All-Star team