With the biggest fighting game tournament of the year just one day away, fighting game fans are champing at the bit over the prospect of some high-level competition and big game reveals.
But Street Fighter fans won't need to wait any longer for the latter as the Steam page for Street Fighter V: Arcade Edition has accidentally uploaded the new DLC trailer for the game.
The trailer reveals E. Honda, Poison, and Lucia, as the game's three new playable characters.
E. Honda debuted back in 1991 with Street Fighter II, while Poison's first appearance was back in Street Fighter III: 2nd Impact. The last character, Lucia, is a guest from Final Fight who will be making her Street Fighter debut.
Shortly after the trailer was accidentally uploaded, Evo president, Joey "Mr.Wizard" Cuellar, expressed how upset he was about the leak in a tweet:
The news was eventually made official when SFV producer, Yoshinori Ono, and the official Street Fighter social media pages started rolling out the announcement trailer.
The three new DLC characters – together with a brand new stage called Honda Sento, which is a remake of his classic Street Fighter II stage – will be available on August 4.
A new "Summer 2019 Character Bundle" will also launch the following day.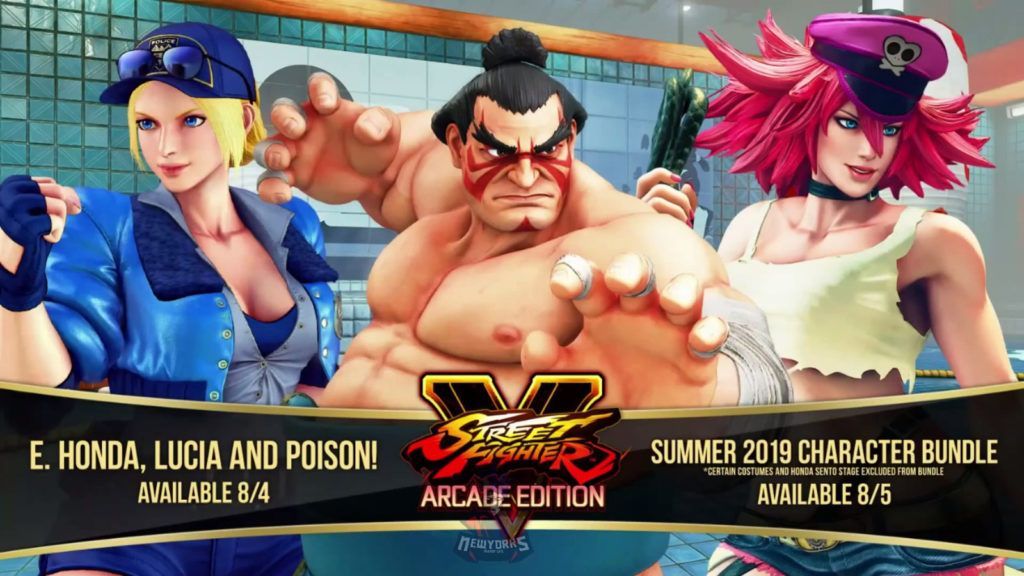 READ MORE: Evo 2019 primer: How to watch, schedule, game lineup, and more