With Capcom hosting so many events for Street Fighter V, you could've easily missed out on its most fun league.
Street Fighter League: Pro-US 2019 is a six-team tournament with the best players in North America competing through the course of two seasons. The twist though, is that instead of it being a single player league, the teams will feature a mix of pros, newcomers and fan favorites.
The competition began on April 11 and already, the implementation of character bans and having players being character locked has added an incredible amount of strategy and team play rarely seen in the fighting game community.
"The goal is to introduce a layer of team strategy into the competition rather than focus solely on the individuals," wrote Michael Martin, Capcom's director of esports in a blog.

With just three weeks in, Capcom's decision has already paid off. The tournament has been a crowd pleaser, with plenty of high-octane action and one of the most insane pop-offs we've seen in a while.
Currently, Victor "Punk" Woodley's Team Inferno is on top of the rankings as they have yet to lose to any other team in the competition.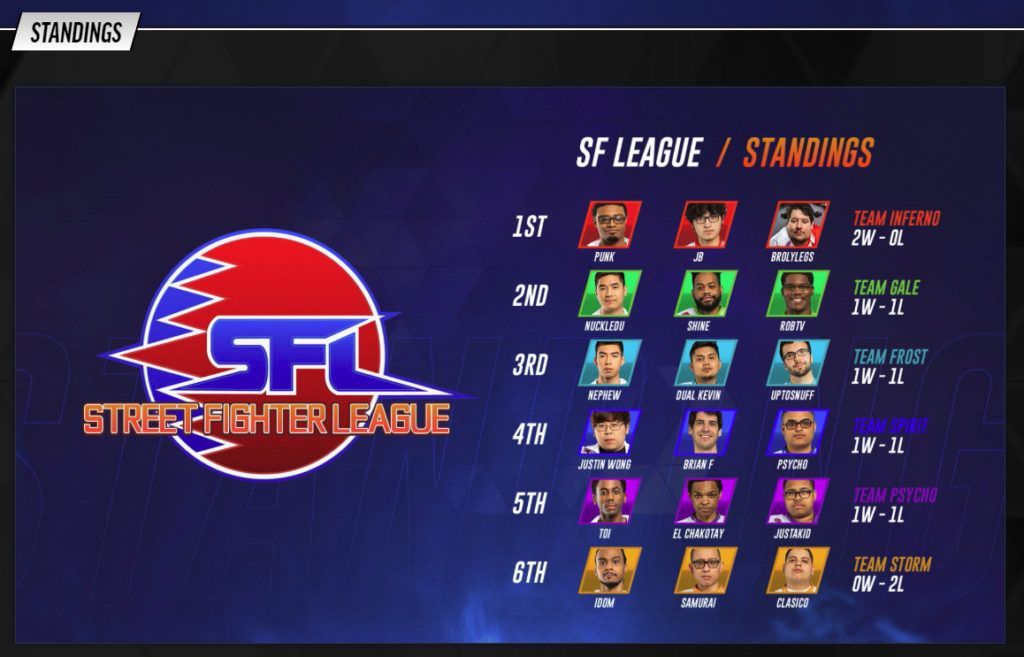 The next leg of the event will be on May 3 which will feature games between Frost vs Storm, Spirit vs Inferno, Gale vs Psycho and can be viewed here.
If you like what you're seeing from the new team-based league so far, you may be interested to know that it's being run by a new division called Capcom Media Ventures that's also now handling the Capcom Pro Tour as well. CMV will be handling all esports initiatives outside of Japan, and will also handle the company's licensing efforts, reported Variety.
READ MORE: Bonchan beats out local favorite Xian in SFV at Versus Masters 2019