Rocket League lands a debonair crossover with media company Metro-Goldwyn-Mayer, and will release its first-ever James Bond DLC.
The first car from the James Bond Rocket League crossover is the classic 1963 Aston Martin DB5, which first appeared in the 1964 film "Goldfinger".
007's Aston Martin DB5 car looks immaculate
The Aston Martin DB5's reveal was nothing short of a cinematic masterpiece.
Instead of chasing down a megalomaniac and flouting his plans to destroy the world, the Aston Martin instead speeds its way through the streets to catch a soccar ball, with Bond's official theme playing in the background.
While most cars in the game have visible thrusters to show off their boost mechanic, the James Bond Rocket League vehicle has a hidden thruster compartment in the back license plate.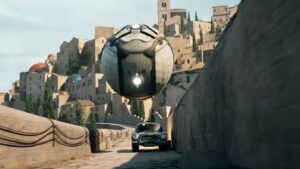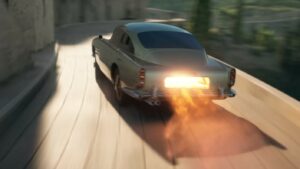 ---
---
Details about the James Bond Rocket League crossover
The developers went all-in to properly emulate the car model, outfitting the DB5 with its signature Silver Birch paint finish, original DB5 wheels, its own engine audio, and a Reel Life decal.
As an honorary addition to any player's garage, the bundled items will be exclusive to the 007 car.
If the Aston Martin DB5 is not the Bond car for you, the developers hinted that there will be more 007 DLCs later this year.
You can purchase James Bond's Aston Martin DB5 in the Rocket League Item Shop for 1,100 Credits.
READ MORE: A Rocket League spinoff is coming to mobile