Blizzard Entertainment has just announced a new limited-time event called "Mercy's Recall Challenge."
The challenge went live last night and is available to all Overwatch players until December 2.
Players can earn eight sprays, a player icon, and the Legendary Dr. Ziegler skin by winning nine games of Quick Play, Competitive, or Arcade.
Like previous challenges, winning three games will award an exclusive player icon, six games will earn players two exclusive sprays, and nine games will reward them with the legendary skin: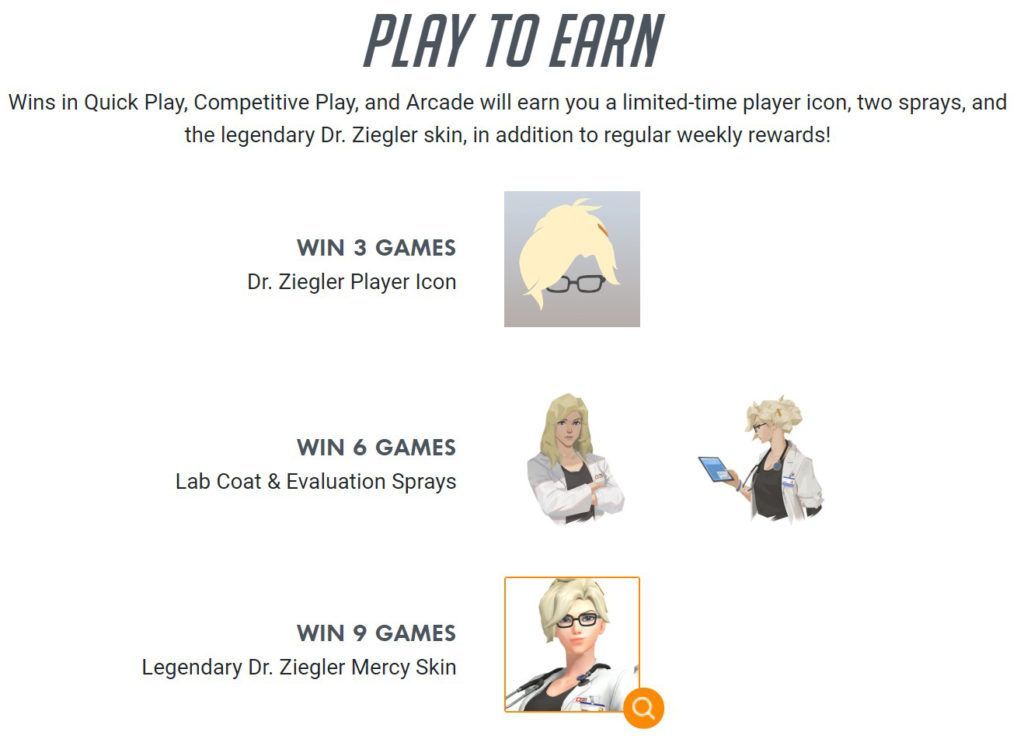 ---
---
There are also some exclusive sprays that can only be earned by participating in select Twitch streams.
Players will need to connect their Blizzard Battle.net account to their Twitch account. Once the accounts are synced, players must tune in to Overwatch Twitch streamer's broadcasts during or between matches.
Watching two hours will unlock the On the Clock spray. Four more hours will unlock the Healing Touch and Hanan sprays. And watching six hours total will learn the Suit Fitting, Late Night, and Ascent sprays.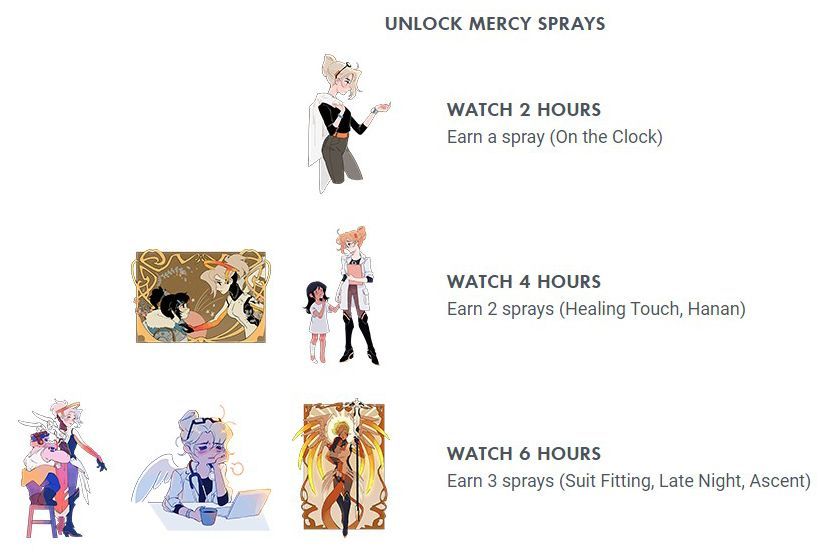 Blizzard has also released a new Overwatch short story to coincide with the event called Valkyrie:
READ MORE: Team USA defeat China to win the Overwatch World Cup 2019