NBA 2KLeague team Cavs Legion GC has a new home.
The Cleveland-based esports center will serve as both a practice facility for the team and an event venue for the community, said the organization in a press release.
The 2,700-square-foot center will have the best equipment for all the team's gaming needs. Its interior will include "40 gaming stations, each featuring Alienware gaming desktops, Raynor gaming chairs, SteelSeries peripherals, portable WebAround green screens and more".
The crown jewel of the Cavs center, though, is its arena setup. The two-tier stage is designed for a six-versus-six competitive gaming setup. Behind the stage is a 16 by 5-foot borderless wall display, optimized for multi-window layouts and replays. There is also an analyst desk, two streaming pods, and a content studio to finish the broadcasting setup.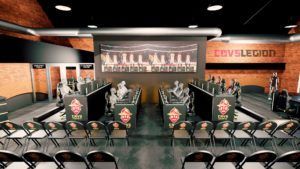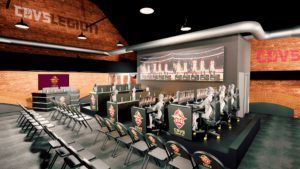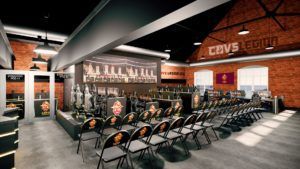 "We're thrilled to introduce this state-of-the-art facility designed to provide esports enthusiasts from Cleveland, Northeast Ohio and beyond a place to come together to compete, create and celebrate the world of competitive gaming," said Nic Barlage, Cavaliers president of business operations.
The Cavs Legion GC esports center is set to have its grand opening in the fall of this year.
READ MORE: Nintendo is releasing an updated Switch with longer battery life