A rookie-laden ONIC PH squad has secured its Mobile Legends: Bang Bang Professional League Philippines Season 10 (MPL PH Season 10) playoffs ticket after a dominant performance against RSG PH.
After defeating Nexplay EVOS a day before, ONIC still needed to secure a 2-0 sweep to get 21 points, the minimum score to reach the playoffs.
It was a tough series, but the yellow hedgehog eventually swept the defending champion, officially becoming the first team to reach the playoffs with two weeks remaining in the regular season.
This is also the second time ONIC swept the MSC 2022 champions this season, proving just how effective the team's pivot to rookie talent has been. It let go of most of its players in the offseason, replacing them with an already established amateur team, Monster Anarchy.
---
---
ONIC PH sweeps defending champion RSG PH to secure first MPL PH Season 10 playoffs spot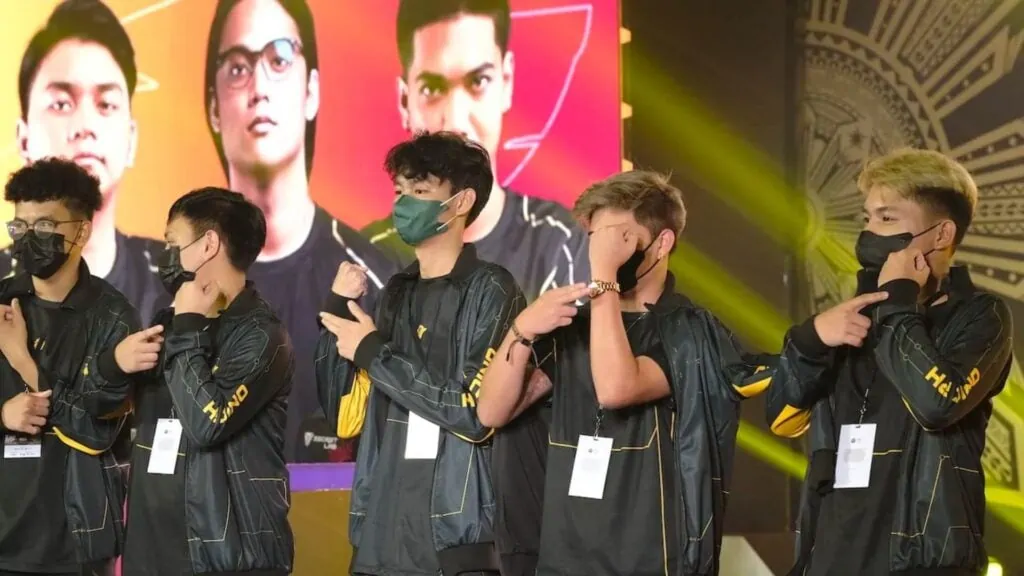 It was a long, drawn-out first game, as both teams played extremely safe all throughout. Both sides were so equally matched that the game lasted more than 20 minutes, with neither able to gain a clear advantage. However, ONIC PH found an opening at the 23-minute mark.
---
---
With no more towers remaining, ONIC kept up their offensive and started to chip away at the Enhanced Lord in the bottom lane side. RSG PH's Nathanael "Nathzz" Estrologo' Esmeralda tried to penetrate the backline, pulling ONIC's attention away and giving other members of RSG the upper hand in the Lord dance.
But just as RSG was a few hits away from securing the crucial Lord, ONIC jungler Stephen "Sensui" Castillo snatched the Lord with an unexpected Shadow Assault play on Karina. With the Enhanced Lord secured, ONIC easily advanced in the top lane toward RSG's base to get the first win of the best-of-three series.
The second game was a masterclass performance from the side of ONIC. Head coach Mark "Bluffzy" Reyes went for another tanky lineup with Atlas, Baxia, and Faramis. RSG PH tried to counter the Faramis pick by drafting Valentina and Lolita, but it did not pay off.
---
---
RSG had a difficult time in the laning phase, especially MSC 2022 MVP Eman "EMANN" Sangco on Claude. It was such a one-sided affair that ONIC PH finished the series at the 11-minute mark, following a clean wipeout.
ONIC PH will next face M3 champions Blacklist International on Friday, September 24, at 5 p.m. GMT+8. Follow ONE Esports on Facebook for more Mobile Legends: Bang Bang esports news and updates.
READ MORE: EVOS Legends' Dlar on being relegated to MDL: 'I need to learn a few things first'