ONIC Esports is making their way to the grand final of the Mobile Legends: Bang Bang Southeast Asia Cup 2023 (MSC 2023) after eliminating ECHO in the semifinal, in what many consider to be the biggest upset of the tournament.
Throughout the series, ONIC was fueled by the remarkable performances of the roamer-jungle duo Nicky "Kiboy" Fernando and Kairi "Kairi" Rayosdelsol, who played pivotal roles in the flawless 3-0 sweep.
The third game of the series was a standout moment as ONIC and ECHO battled it out in an intense clash that lasted a staggering 39 minutes, marking it the longest game of the tournament so far.
---
---
ONIC Esports prevents another PH vs PH grand final as they defeat M4 world champion ECHO in the semifinal
The first game of the series showcased an epic clash between Kairi's iconic Fanny and Karl "KarlTzy" Nepomuceno's Lancelot. ECHO initially had the upper hand in terms of kills, while ONIC Esports focused on objective control.
This strategic approach paid off in the late game as Kairi managed to quickly complete his core items, leading to a decisive victory.
In the second game, Muhammad "Butsss" Sanubari took the spotlight with his unconventional Masha pick.
The match was a seesaw battle until the 11th-minute mark when Butsss secured a crucial double kill, enabling ONIC to eliminate four ECHO players. With their defense weakened, ONIC swiftly pushed through the midlane to claim the win.
The third game saw an intense battle between the two teams, with neither side willing to back down.
ECHO gained momentum at one point as ONIC Esports struggled to secure any Turtles or Lords. However, ONIC Esports showcased remarkable resilience by successfully defending against ECHO's advances to their base.
The game reached an astonishing 38-minute mark, during which ONIC achieved another successful defense. Instead of regrouping, they opted for a counterattack.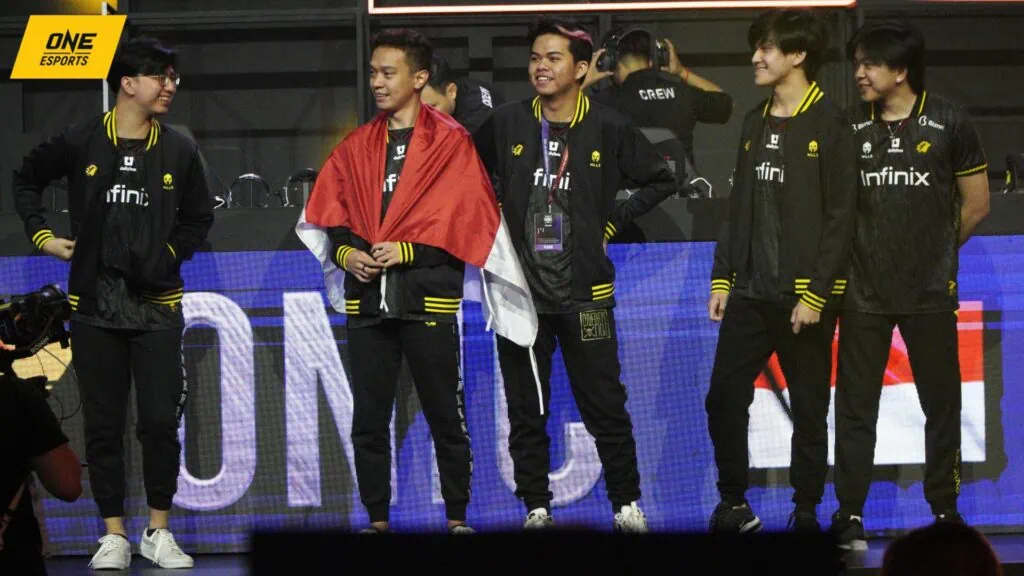 Capitalizing on Kiboy's stunning Tyrant's Rage on Khufra that immobilized two ECHO players, ONIC Esports launched a full-scale assault and secured a complete wipeout, securing the series with a 3-0 sweep.
With their hard-fought victory, ONIC Esports sets the stage for a thrilling Indonesia versus Philippines showdown in the grand final.
They will face off against the formidable MPL PH powerhouse, Blacklist International, tomorrow at 7 p.m. GMT+8.
Follow ONE Esports on Facebook, Instagram, and TikTok for MLBB esports news, guides, and updates.
READ MORE: MPL coaches and managers agree that this non-SEA region should be invited to MSC 2024