This article is presented by DBS Live Fresh Card, the Official Singapore Banking Partner of MWI.
The recently concluded ONE Esports MLBB Women's Invitational 2022 (MWI 2022) was a blast. For the first time, MLBB fans witnessed the best women Mobile Legends: Bang Bang teams in Southeast Asia battle it out for pride and glory.
Nine teams put their skills to the test over the four-day tournament, as they pushed each other to the limit on the battlefield.
Here are the most memorable top five highlights at the ONE Esports MWI 2022.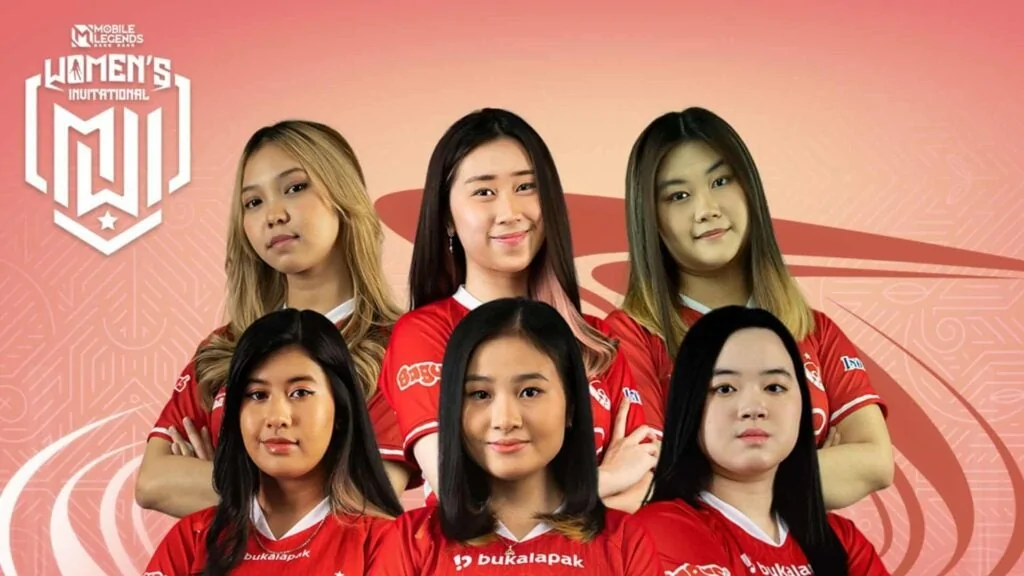 Top 5 MWI 2022 highlights
5. GPX Basreng's Elle escapes with a sliver of health
GPX Basreng's Nadya Arindittha "Elle" Kusuma looked like the luckiest person in the world in this moment, as she narrowly escaped the clutches of Vorelle Valencia "Vival" Chen's Granger.
Ordinary Mobile Legends: Bang Bang players like us would probably use teleport near the tower, but Elle made the conscious effort to keep moving back to guarantee her safety.
4. BREN Victress' Krish is an unstoppable force in this Esmeralda highlight
Despite numerous nerfs on Esmeralda, BREN Victress' Krizzia Mae "Krish" Edangalino proved that the hero will never be out style in this fight against Malaysia's On Air Pipol.
Krish penetrated the defensive formation of her opponents to secure a clean triple kill. Even though Jawhead threw her under tower in attempt to shut her down, Krish's Esmeralda's siphoned shield was too large, which helped her escape the sticky situation unscathed.
---
---
3. GPX Basreng Skye shows off her high IQ Lancelot play
Lancelot is a flashy hero in Mobile Legends: Bang Bang, and watching someone play the hero spectacularly is always a treat.
Fellysia "Skye" did just that against Singapore's Lugiami during the playoffs. She went all out at the 7-minute mark and got a triple kill without breaking a sweat.
Looking at this highlight, you'll notice that every skill she activated is calculated as she dodged all incoming enemy skillshots.
2. A perfect wombo combo for BREN Victress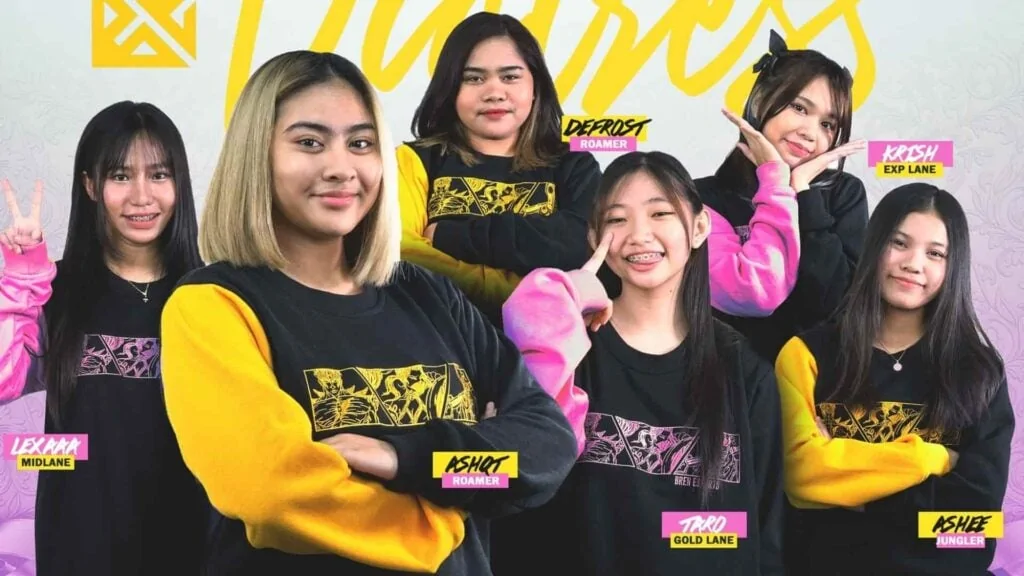 BREN Victress had a lot of flashy plays at MWI 2022, but this wombo combo against GPX Basreng has to be the best in the whole tournament.
As GPX Basreng pushed aggressively down the midlane, Babylyn "Defrost" Mamasainged's Ruby flickered to the frontline and landed I'm offended! on three GPX members.
Alexandria Dhzoie "Lexaaa" Dardo's Yve immediately casted Real World Manipulation during the sequence, trapping the remaining two members of GPX Basreng in the fight.
Unfortunately for BREN Victress, this ultimately wasn't enough, as GPX Basreng eventually won the series and became the first team to qualify in the grand final.
1. IDNS Princess' Ramella kicks off the group stage with a sneaky Lord steal
The best play at MWI 2022 actually took place in the very first game of the group stage between Laos' IDNS Princess and The Philippines' Omega Empress.
With no towers remaining, IDNS Princess were holding on for dear life. Backs against the wall, Patcharee "Ramella" Korpakdee did the impossible. She stole a crucial Lord in the late game, which propelled her team to comeback and win the tournament's opener.
Using Lancelot, Ramella was able to showoff her mechanical skills with patience, stealing the objective and the game to open MWI 2022 with a bang.
---
Who says you need a sword to slay?
Because DBS Live Fresh Card is the only ammo you need – with up to 10% cashback on online and contactless spend (including gaming purchases).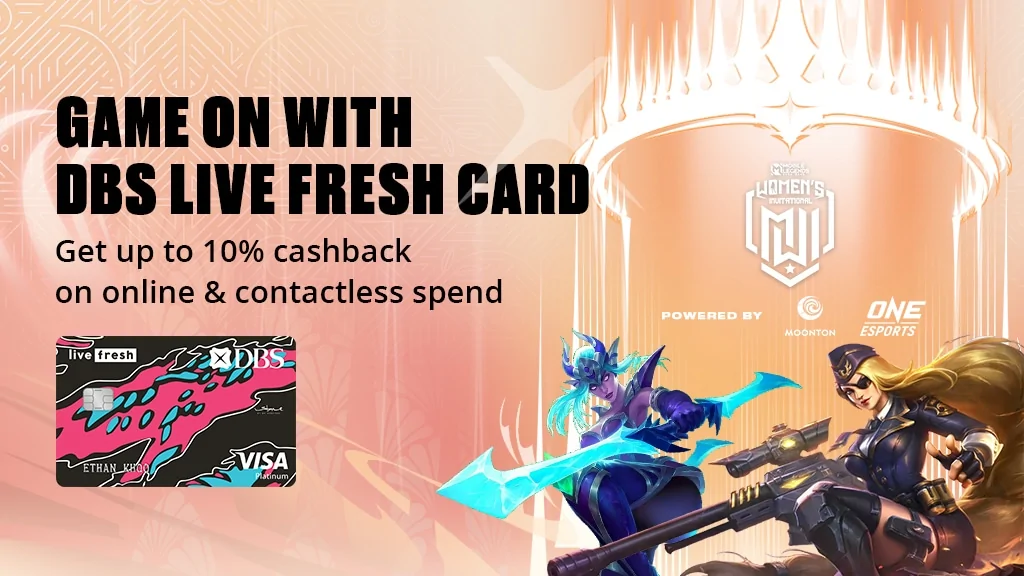 The DBS Live Fresh Card is Singapore's first eco-friendly card, made from 85.5% recycled plastic. Get up to 5% cashback on online and contactless spend, and an extra 5% Green Cashback on selected eco-eateries, retailers, and transport services.
Not a DBS Live Fresh Cardmember yet? From now until April 30, 2022, sign up and get S$150 cashback with promo code 150CASH.
READ MORE: Indonesia's Bigetron Era wins MWI 2022 with near perfect record