On the first day of the Mobile Legends: Bang Bang Southeast Asia Cup (MSC 2021), MLBB fans were excited to watch their favorite teams clash on the international stage.
Little did they know, they were in for another surprise.
The first woman to compete in an international MLBB tournament
When Thailand's IDONOTSLEEP (IDNS) went up against RSG SG in their first match of the day that evening, viewers were stunned to see a female pro with long dyed blonde hair sitting on a bright yellow and black gaming chair on live broadcast.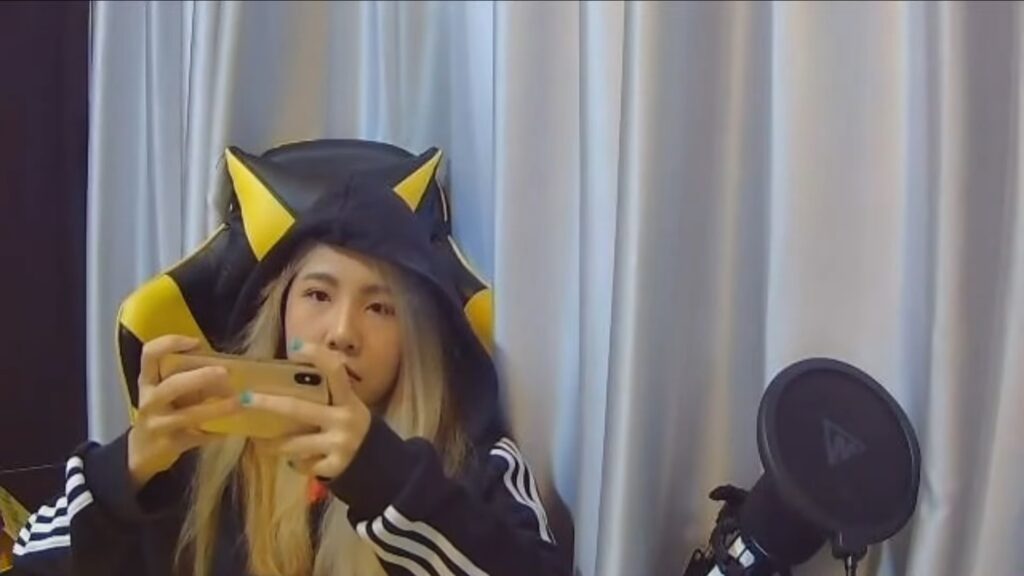 Even though IDNS bowed out early from MSC 2021 after getting swept by RSG MY and RSG SG, and narrowly losing to Impunity KH 1-2, Ramella was still turning heads in the MLBB community.
After gaining attention as "the only girl at MSC 2021", she was surprised by how the community reacted.
"I didn't think there were so many people who would come to support us," she told ONE Esports.
---
---
Ramella on her journey as a Mobile Legends pro player in a male-dominated esports world
Ramella got into playing Mobile Legends many years ago when she saw it in an advertisement on a website. From there, she downloaded the game, created her account with the IGN "Ella", and made new friends.
She eventually felt that Ella was too short a name, so she added "Ram" in front to become the Ramella we now know.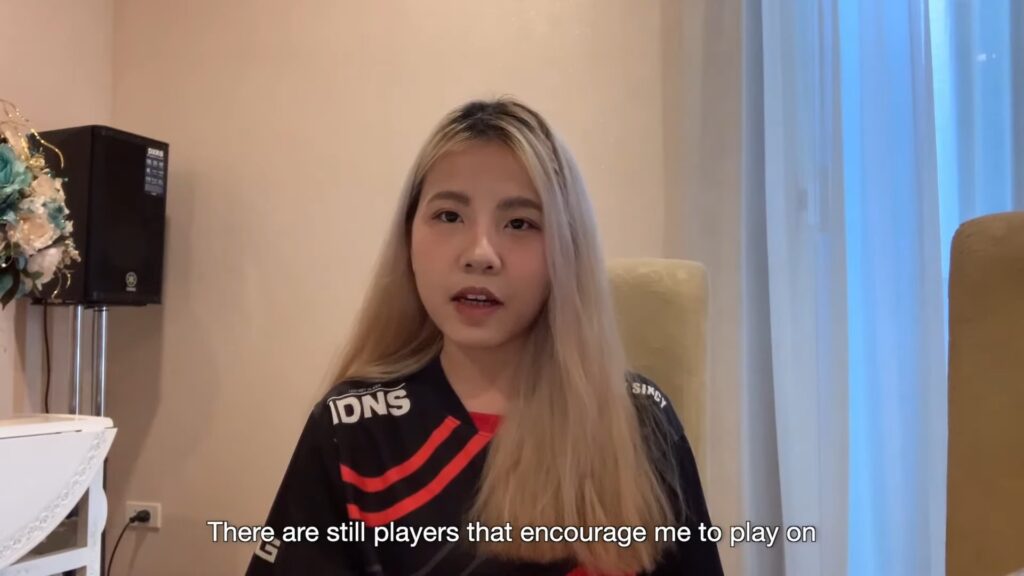 After playing for many seasons, she finally got her first taste of competitive Mobile Legends when her friends — whom she calls "brothers" — recognized her high skill level and invited her to join IDNS.
"Actually, I didn't think much about the fact that I would be playing with four other guys; it's like being friends and brothers," said Ramella. "Even though we may not always play well, they'll encourage me and tell me to try again and keep fighting."
Knowing that she was entering a male-dominated industry where receiving negative comments outside of IDNS is common, Ramella has kept herself level-headed.
"I really just focus on what I can do. I don't care about other things," she said. "I just play my best and only do my best, and develop myself as much as I can."
Specializing in roaming heroes, Ramella played Diggie, Chou, Paquito, Selena and Angela during the MSC 2021 group stage. However, her favorite hero is actually Grock.
"He looks scary. When you press his first skill, he will get bigger and look scary," she shared.
Balancing training and her studies, Ramella has shown to manage her time well. Already in her last year as a Science major at Kasetsart University, one of the top three in Thailand, she'll soon earn a degree in Statistics.
Due to the COVID-19 coronavirus outbreak, she rarely went on campus last year. "So I have time to practice about four hours a day, and if I have free time, I will continue to play rank with my friends in the team," said Ramella.
Outside of Mobile Legends, she enjoys watching Korean dramas like "Vicenzo" and "Crash Landing on You", and painting too.
---
Show Ramella support by following her page, Ramellabah, and IDNS on Facebook.