Moonton has officially kicked off MPL Season 6 (MLBB Professional League), with Indonesia now in Week 3, the Philippines in Week 2, and Malaysia and Singapore kicking off Week 1 this week.
With these three regions standing head and shoulders above the competition, these are the best teams in Mobile Legends. But how do they stack up against each other?
---
1. Onic ID
Region: ID
Record: 3-0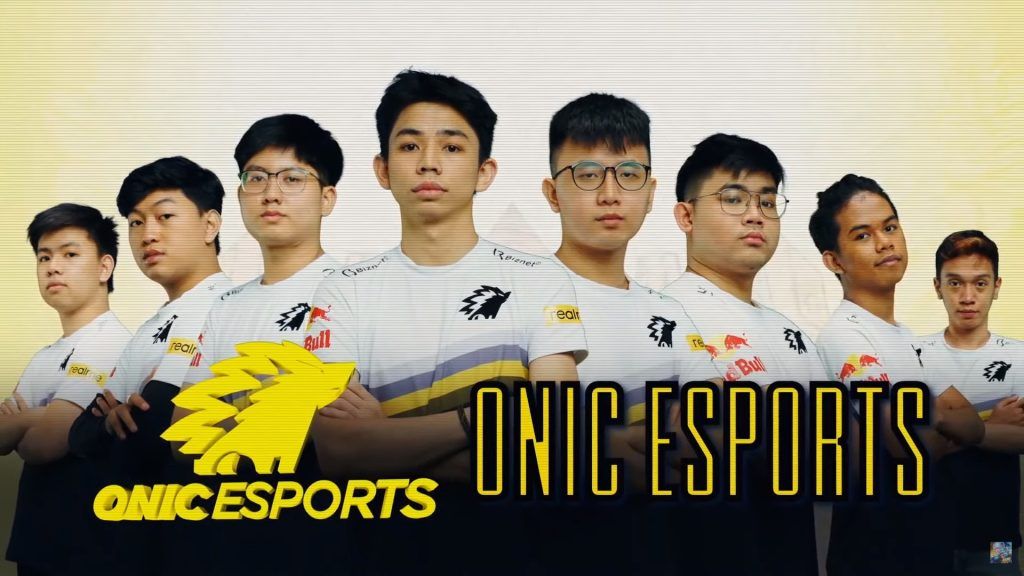 Onic ID enters the world rankings as the top team, dominating the most competitive ML region. Even though the team experiences some minor shortcomings in their best-of-threes, the team always rallies behind offlaner Antimage and newcomer Sanz to pull through with the ultimate victory.
On top of having some superstar players in the starting five, Onic can always switch things up with three substitute players on their roster. Not only does this keeps things healthy in terms of team chemistry, but it also provides Onic a factor of unpredictability when going against teams who study their opponents.
---
2. Bigetron Esports
Region: ID
Record: 3-1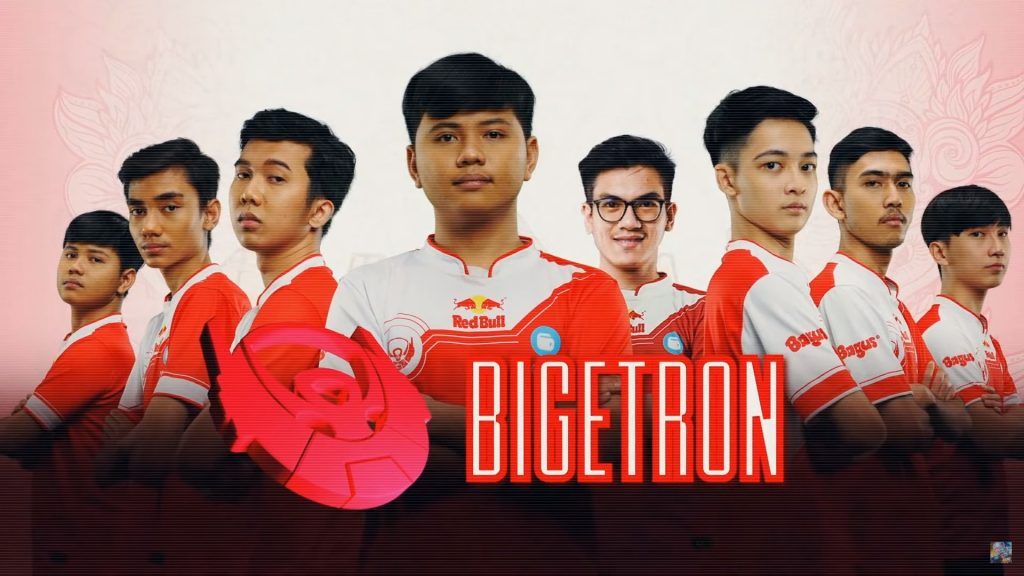 Bigetron Esports has had a blistering start to the season with three big wins, which included an absolutely dominant showing over reigning champions, RRQ Hoshi.
The squad looks like one of the best in Indonesia right now, but it remains to be seen if they can keep up this pace.
---
3. Aura PH
Region: PH
Record: 2-0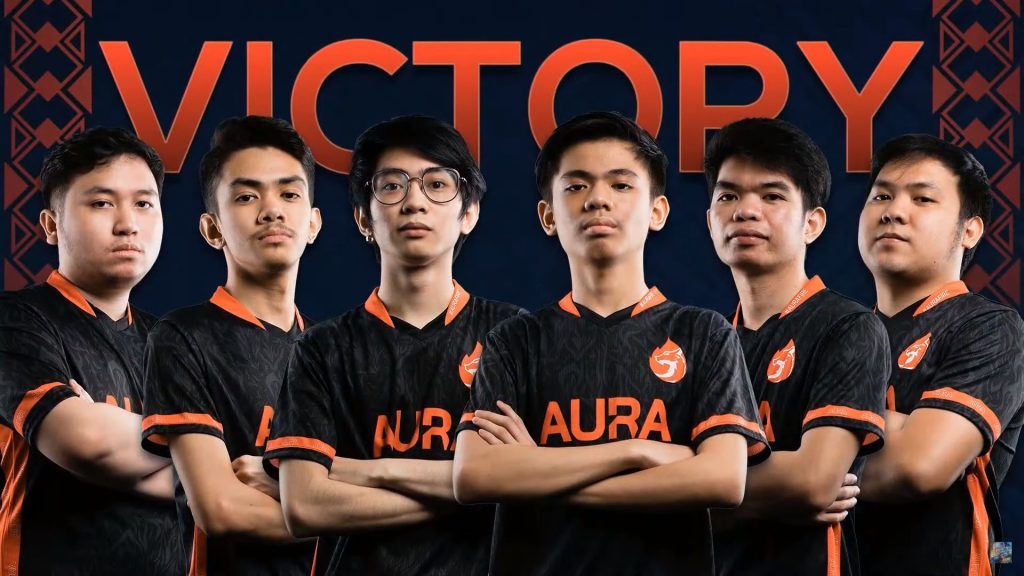 The reigning champions of MPL PH haven't lost a step in the off season.
The team cruised to two easy victories in Week 1, even with captain, Rafflesia, going for a super unorthodox Diggie pick against Execration, that saw him die 21 times in one game.
Aura PH are going for the threepeat in PH, and right now, it doesn't look like anyone can stop them.
---
4. Resurgence
Region: MY/SG
Record: –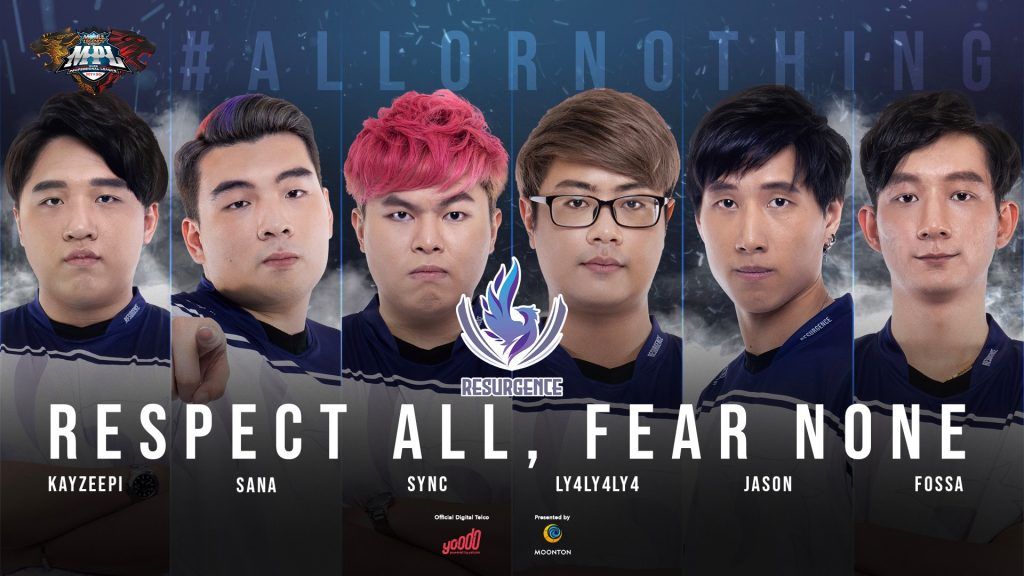 Resurgence were by far the best team of MPLY MY/SG Season 5, with an almost perfect regular season record, capped off with a championship win over Geek Fam in the Grand Final. They followed that up by finishing second behind RRQ Hoshi in the 4 Nation Cup grand final.
Not to be trifled with, RSG is led by captain Kayzeepi, and have kept their main roster for the upcoming season with a new addition — veteran Javon "Fossa" Ham Kao Yee, previously from EVOS SG and a definite upgrade for the team.
---
---
5. EVOS Legends
Region: ID
Record: 2-1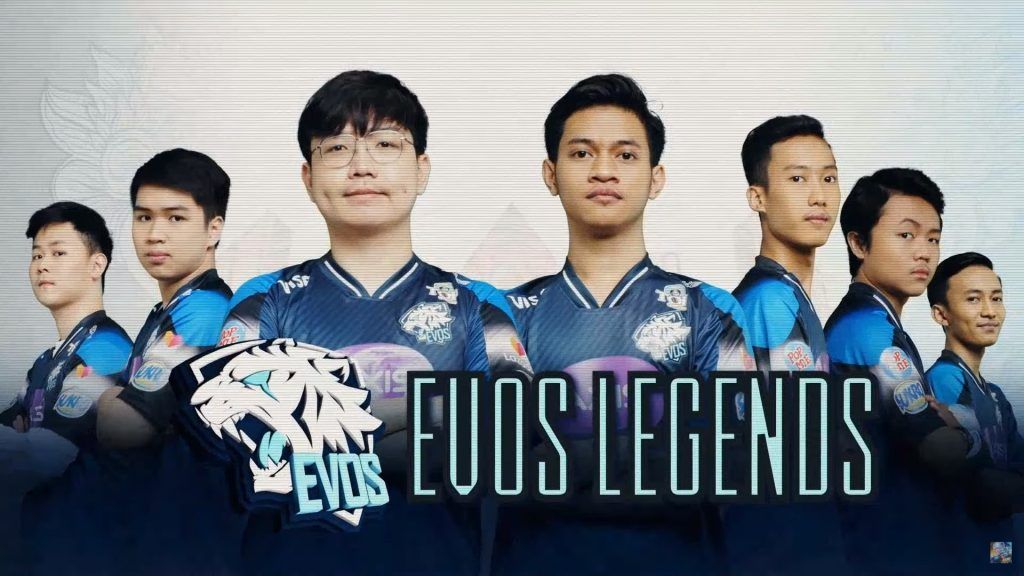 As one of the strongest teams in MPL ID, EVOS Legends got their Season 6 campaign off to a strong start with sweeps over Aura ID and Geek Fam. Always aiming for the best, EVOS spreads out the carry role to players like Rexxy, Rekt, and Wann to promote a team-wide initiative.
Their rivals RRQ may have won the first El Clasico, but Wan and the boys are more than ready to take everyone else down in the league.
---
6. Geek Fam MY/SG
Region: MY/SG
Record: –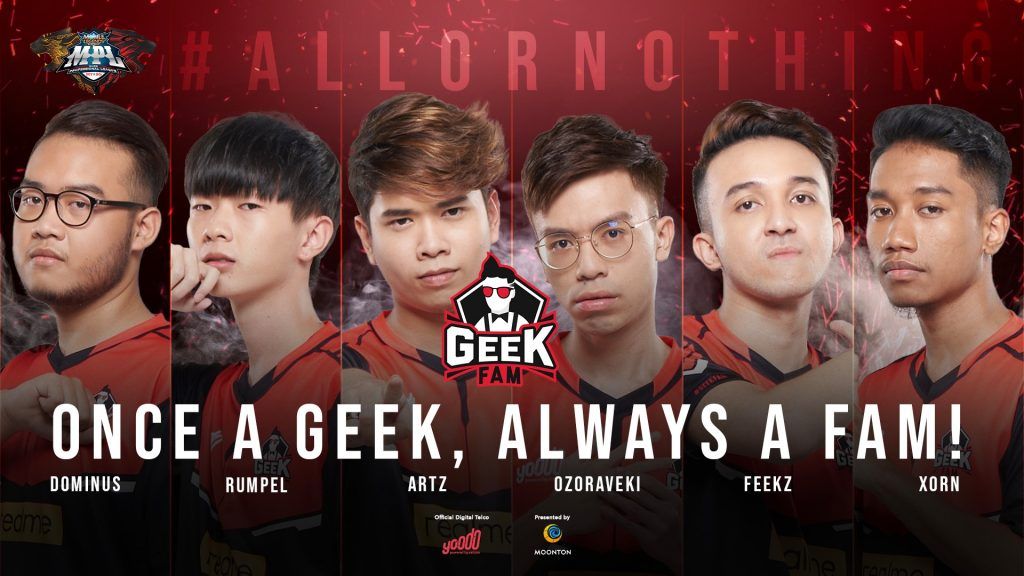 With no changes to the roster, MPL MY/SG Season 5 runner ups Geek Fam's story is all about redemption. Led by Poon "Ozora Veki" Kok Sing who plays multi-roles and has been working hard behind-the-scenes to coach the team, things can only get better for Geek Fam.
Will they be able to claim the championship this time?
---
7. Onic PH
Region: PH
Record: 1-1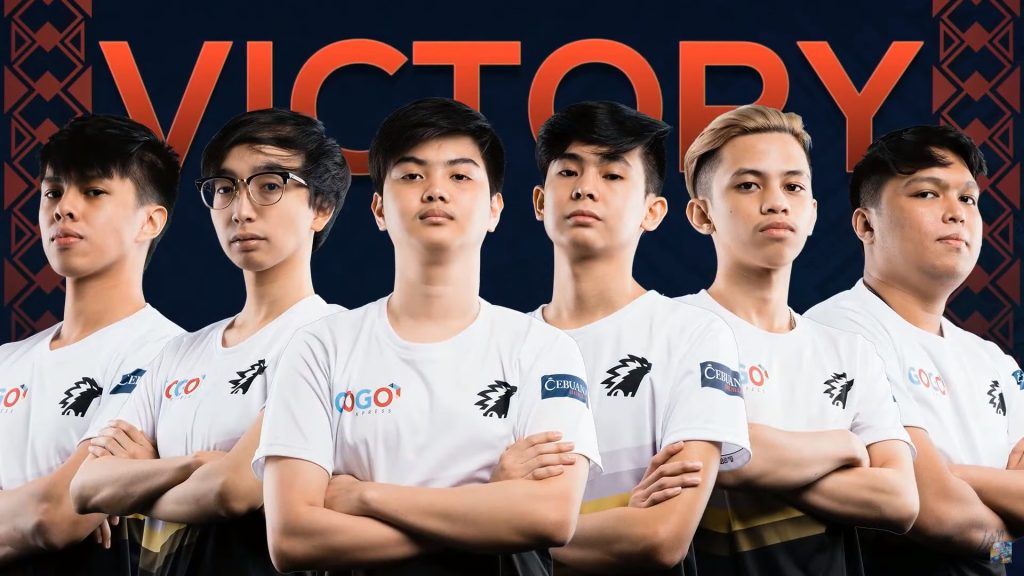 Onic PH are the uncrowned kings of MPL PH. The superteam has butted heads with the Aura PH (formerly Sunsparks) in the last two MPL finals, only to come second to the reigning champs.
While the team may be hungry for another finals appearance, Onic PH sticks to their gameplan of big-team clashes around their incredible support player OhMyV33NUS and god-like carry in Dlar.
Currently leading Group B of MPL PH, we hope to see Onic keep their form up and triumph over Aura's current record in Group A.
---
8. Bren Esports
Region: PH
Record: 1-0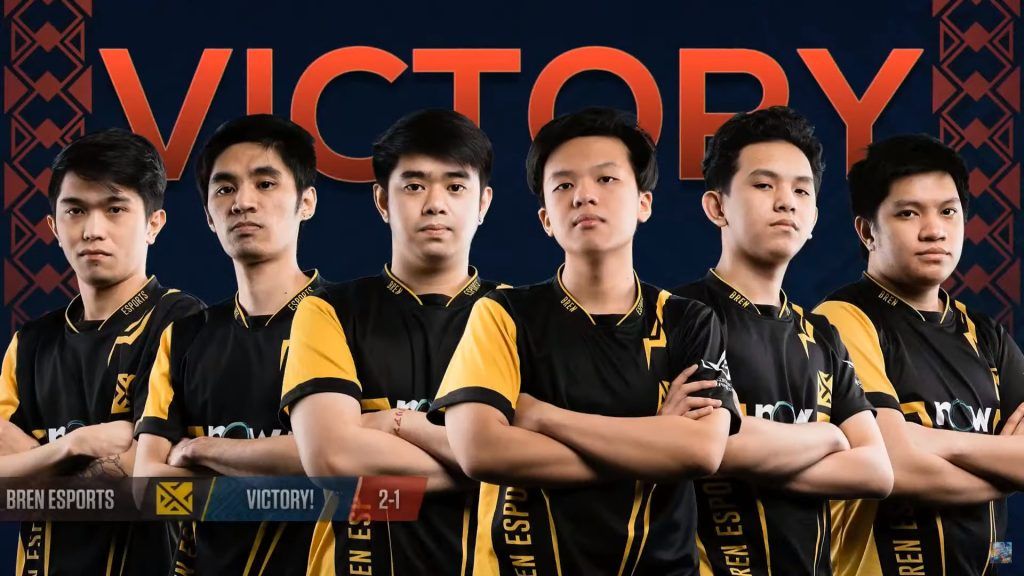 While Bren Esports only has one win under their belt, Pheww and his crew have a reputation for dominating the regular season. In Season 5, Bren led the league with an 8-1 record.
Their line-up consists of some heavy-hitting players. MPL S1 champion Ribo brings his knowledge and his veteran mind to the game while the young and ruthless Karltzy bolsters the team's aggression in the mage/marksman role.
Despite being only a few months into this refined line-up, we can expect coach Francis "Ducky" Glindro to aid his six-man squad in dismantling every team composition out there.
---
9. Alter Ego
Region: ID
Record: 2-1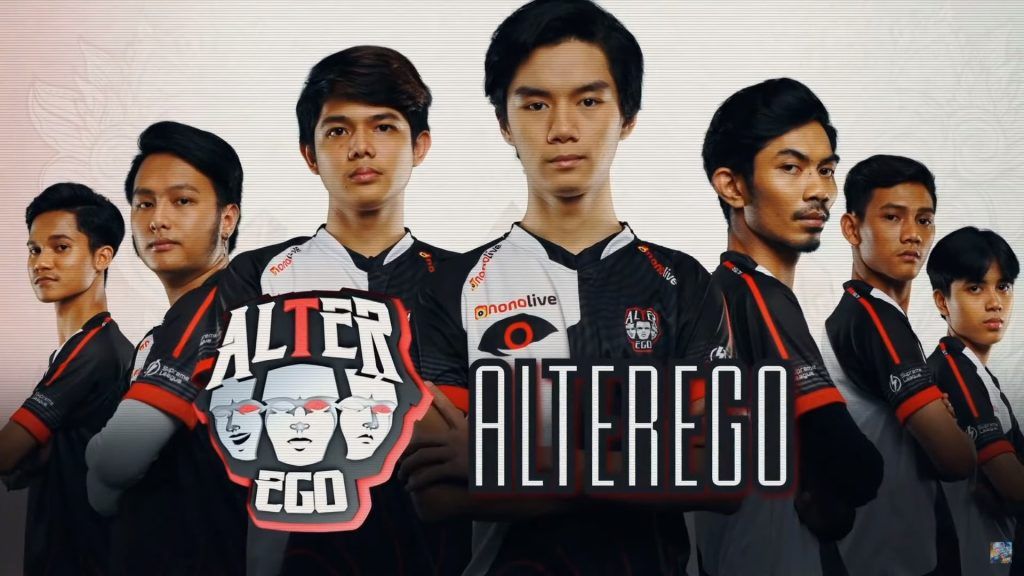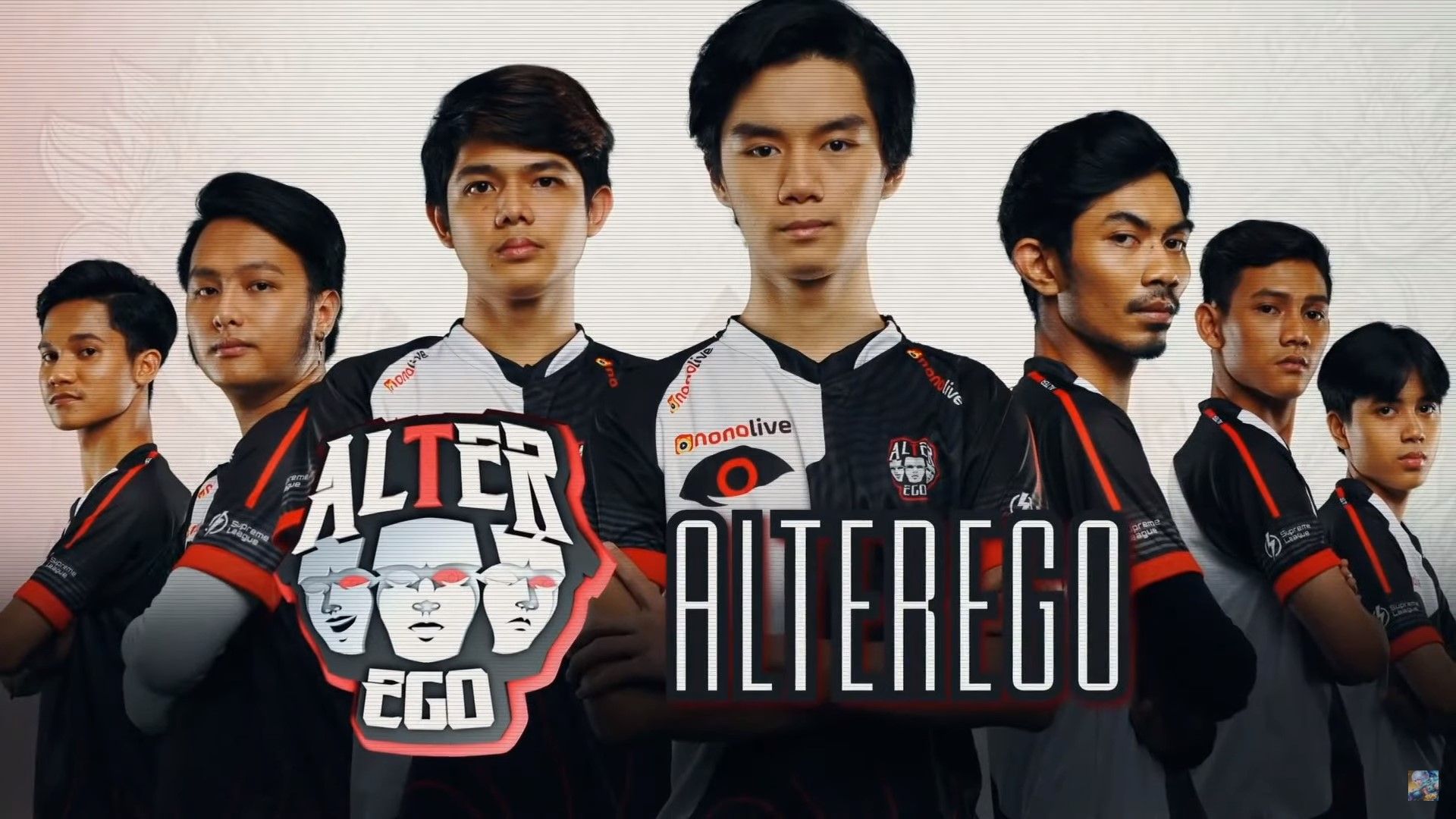 With the incredible pick-up of former Onic player Udil, Alter Ego has turned into a two-sided force of nature on the battlefield. Celiboy still acts as the team's superstar playmaker, but with Udil in the starting five, the team can micro-manage enemies in whatever lane they chose.
Though this may be a one-up for the lower-ranked teams in the MPL ID, Alter Ego still struggles to face other superteams in the region. If we see the likes of LeoMurphy and Ahmad honing into a more all-around dynamic, Alter Ego could be a certified name in the playoffs.
---
10. RRQ Hoshi
Region: ID
Record: 2-2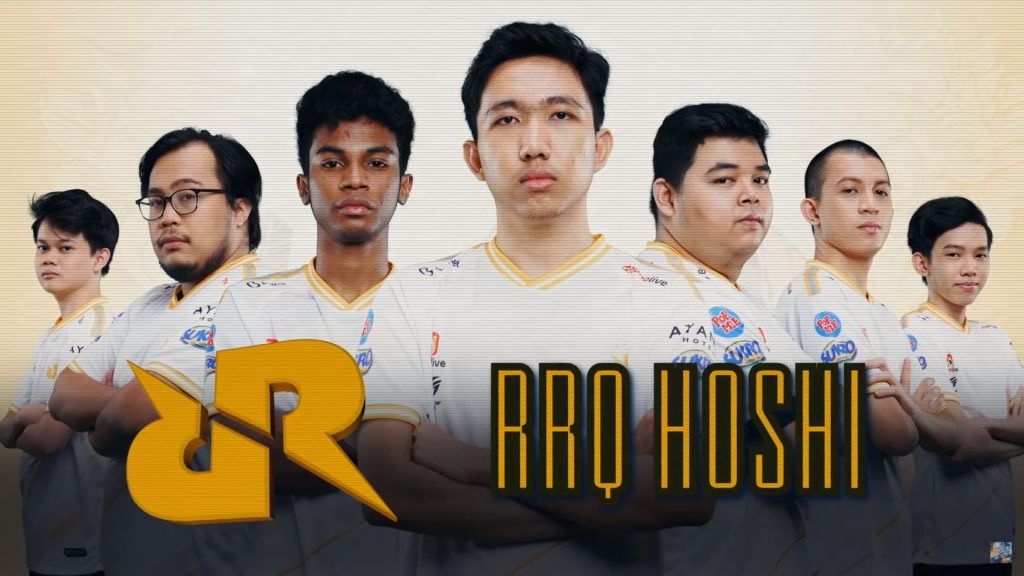 While RRQ Hoshi are the reigning kings of MPL, the team has struggled early in Season 6, and went winless in Week 2.
With teams already getting better and RRQ still bouncing back and forth between carries like Wizzking and Xin, team captain Vyn may have to lead his squad through his support skills.
READ MORE: MPL PH S6 Week 1: Aura PH start strong