Season 22 of Mobile Legends: Bang Bang is coming to a close, which means MLBB Season 23 is right at our doorstep.
If you managed to reach Master rank or above, you will receive Season 22's exclusive Rustwreck Terizla skin for free starting from December 25, 2021.
Wearing a head of sleek, pulled back white hair, clad in red and black armor, Rustwreck Terizla looks like he walked out of the "My Hero Academia" anime and into Mobile Legends' Land of Dawn. His skill effects have also been tinted red, completing his overall badass look.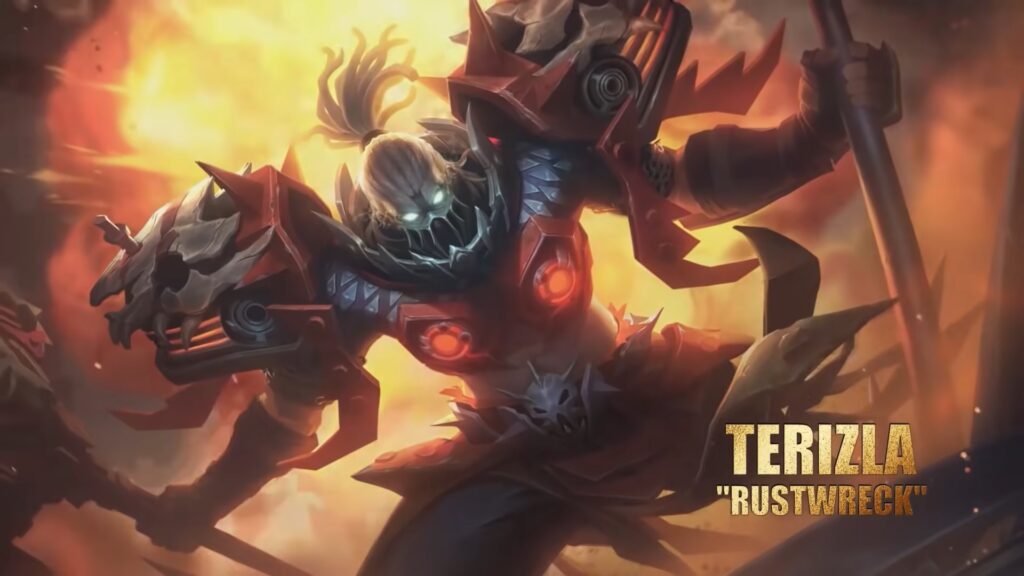 ---
---
MLBB Season 23 introduces new Wheel of Justice Karrie skin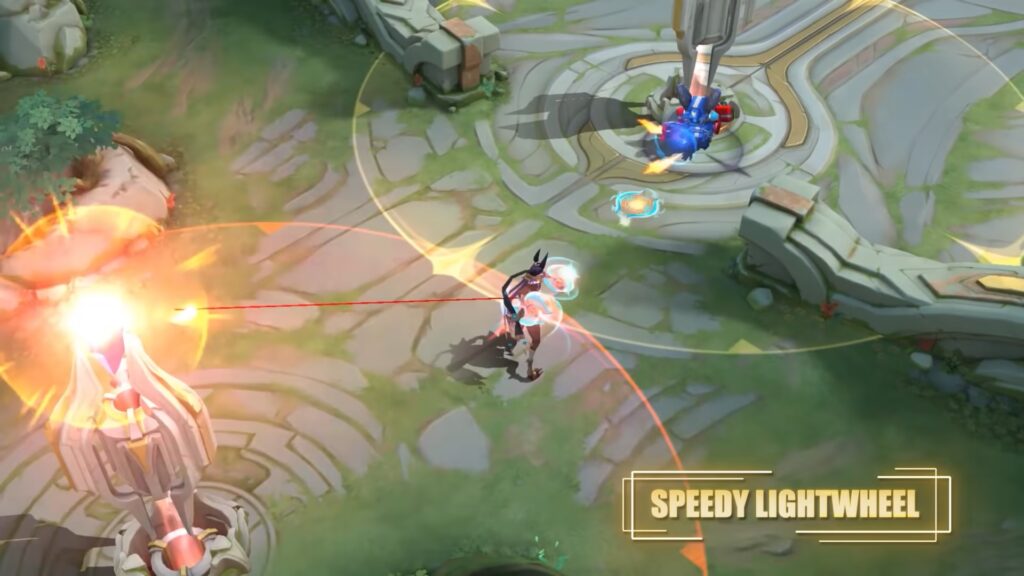 Running from end December 2021 until March 2022 is MLBB Season 23. The first skin to welcome the new year is Wheel of Justice Karrie.
After you recharge 20 Diamonds to receive the Season's exclusive Avatar Border, you'll also get the chance to purchase this Season Recharge Elite Skin for 100 Diamonds after discount.
The shimmery blue and yellow lightwheels that she throws out is the highlight of the Wheel of Justice Karrie skin. Taking on an Egyptian theme, Karrie sports a cat-like headdress, a flowing purple cape, and mean glowing yellow eyes.
---
Lord adjustments in MLBB Season 23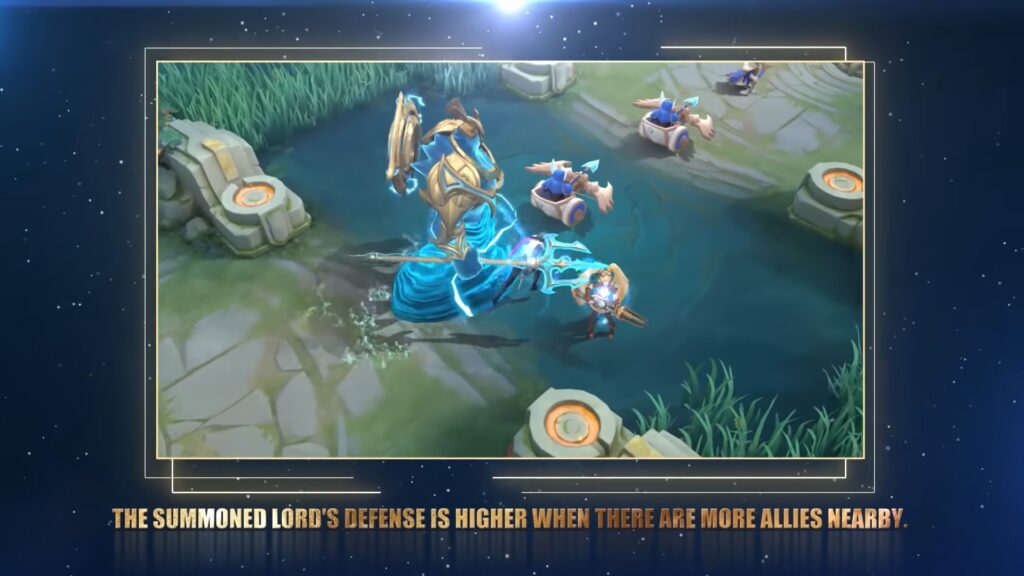 Lord's first spawn reduced from 9 minutes to 8 minutes
Lord respawn timer decreased from 4 minutes to 3 minutes
(New) Lord evolves again after 18 minutes
The evolved Lord has a higher defense, and require more teammates to down. When it spawns in a lane, grouping up together with the evolved Lord will also increase its defenses when more allies are nearby. Plus, your hero will be able to deal more damage to enemies!
---
Jungle changes in MLBB Season 23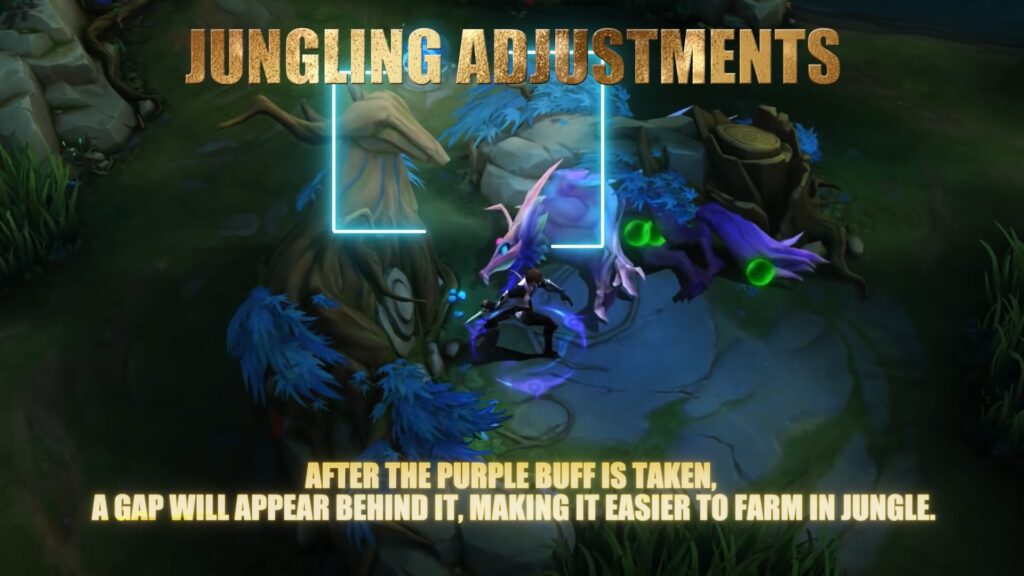 Moonton's goals with these changes is to make it safer for you to farm your own jungle for the first two minutes of the game.
After taking the purple buff, a new gap in the wall will appear behind it, which makes it easier for players to navigate through the jungle.
The orange buff has also been adjusted to give the bearer added penetration. What's more, the new Turtle will reward your team with shields.
Besides jungle updates, Moonton will be giving base turrets added protection, and a new fountain movement speed buff in the late game.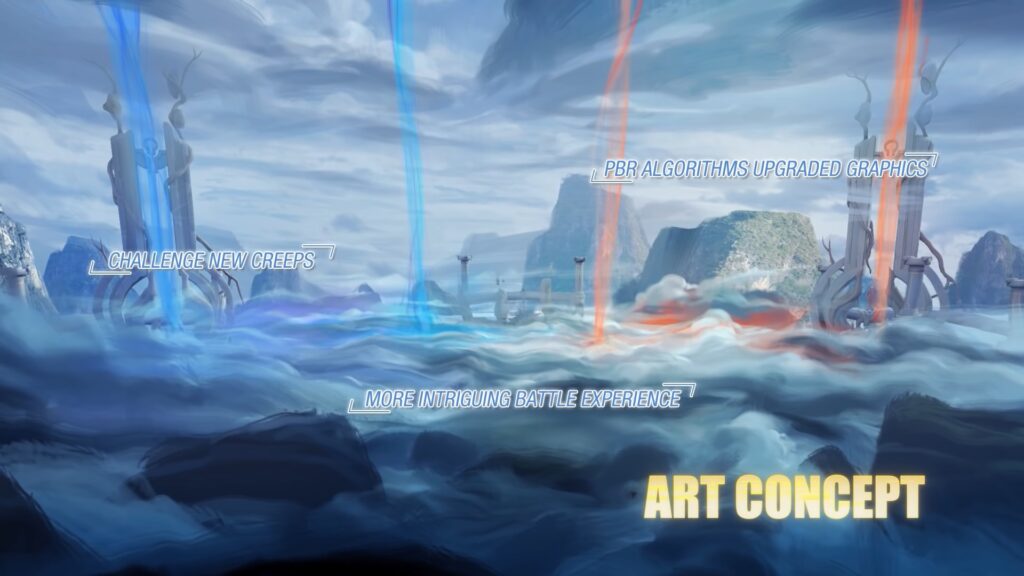 What's more, Moonton hinted that they're working on a brand new map called "Sanctum Island" which promises a "more intriguing battle experience".
---
Hero adjustments in MLBB Season 23
Some of your favorite Mobile Legends heroes will also be adjusted in the next patch.
Moonton will be nerfing:
While these heroes will receive buffs:
Follow ONE Esports on Facebook for the latest Mobile Legends: Bang Bang news, updates, guides, and more.
READ MORE: Obi-Wan Kenobi Alucard is the way, the truth, and the light