You thought May's Star Wars Day was over? Think again!
The Mobile Legends: Bang Bang x Star Wars collaboration continues with a brand new Obi-Wan Kenobi Alucard skin.
He joins Yoda Cyclops and Darth Vader Argus in the Land of Dawn as the third skin in Moonton's exclusive collection with Lucasfilm. Wielding his classic blue lightsaber, the Jedi Master looks absolutely dashing in his splash art and in-game.
---
---
Preview of Obi-Wan Kenobi Alucard skin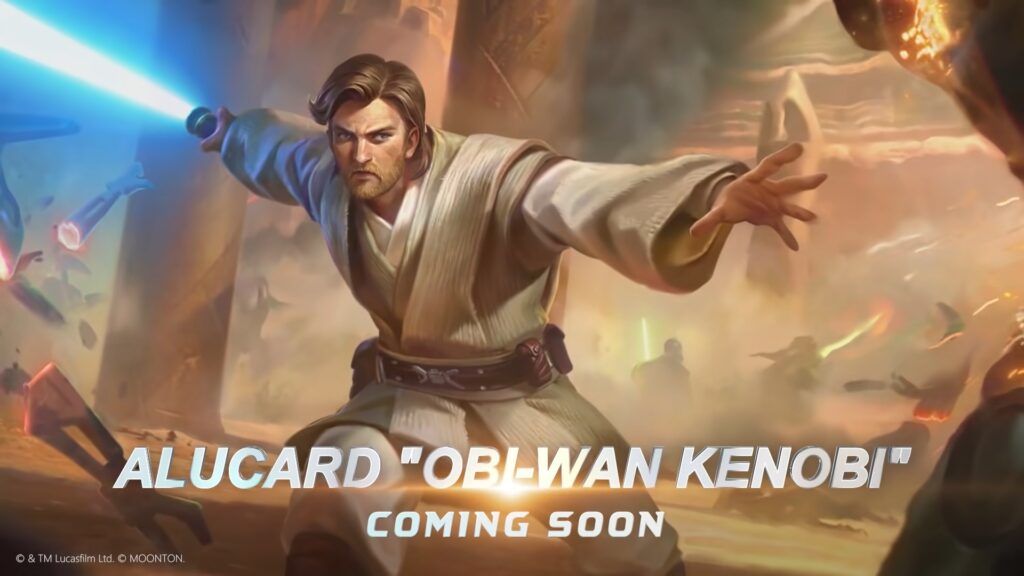 Staying true to Obi-Wan Kenobi's classic Star Wars look, Alucard is adorned with his signature wavy brown hair, beautiful blue eyes, off-white V-neck collar layers, brown belt, and of course, knee-high brown boots.
When Obi-Wan Kenobi Alucard uses his skills, the luminous effects from his blue lightsaber can be seen on the battlefield. When he marks a target with Fission Wave, two lightsabers in opposing green and red colors appear above the target during the duration, like a firework.
Obi-Wan Kenobi Alucard new skill effects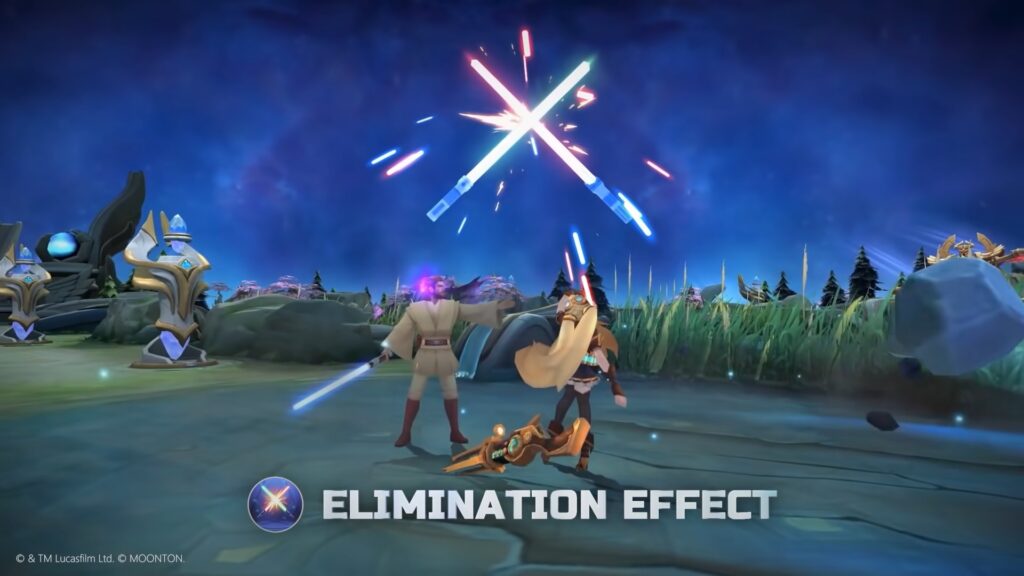 The animated glowing effects of his blue lightsaber is especially obvious when Whirling Smash is cast.
Fission Wave's ultimate skill effects are also enhanced, where Obi-Wan Kenobi Alucard uses his left hand to activate The Force. When the skill is recast, he stylishly extends his left arm in a pose, exactly like how Obi-Wan controls The Force.
In addition to getting a unique spawn effect, the skin's elimination effect lets you to dramatically finish off opponents the Jedi way.
All that's left now is for you to blast the Star Wars soundtrack while using this skin.
According to Moonton, Obi-Wan Kenobi Alucard will only be available in Indonesia, Malaysia, Thailand, Philippines, Singapore, Vietnam, Myanmar, Cambodia, Brunei, Laos, Timor-Leste, and Japan. Look out for it in the in-game store soon!
Follow ONE Esports on Facebook for the latest Mobile Legends: Bang Bang news, updates, guides, and more.
READ MORE: Mobile Legends x Star Wars, play as Yoda and Darth Vader will you?