The eighth skin in his collection, Hellbringer Granger is special because it was designed by a fan who won "Best Design" in the second Mobile Legends: Bang Bang skin design competition.
Conceptualized by MLBB player "SCORPION13776" (currently "Soup3"), the skin is meant to "expose the evil part of Granger" as he moves closer towards the darkness every time he uses his demonized right hand.
For others, Hellbringer Granger's muscular chest, perfect six pack abs, skin tight leather pants, and bad boy stare brings us one step closer to heaven.
---
---
Preview of Hellbringer Granger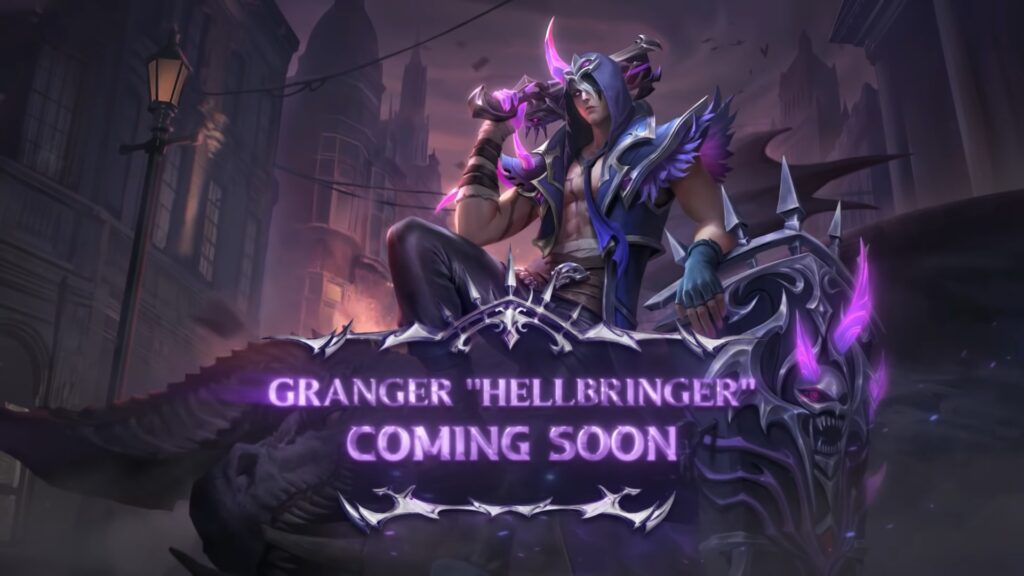 Taking on a midnight blue hue, Hellbringer Granger wears a hood paired with curved shoulder armor plates with purple feathers peeking out from underneath, giving him that extra bit of flair.
These pinkish purple additions add glow to the hero's shadowy skin, and highlight his demonic right side. He not only possesses a radiant right hand, but also a large horn which extends out from the right side of his skull.
The demonic theme is further bought out by the raven shaped silver plate on his forehead, and the large bat-winged skull shield that replaces his violin case.
We especially like the intricate detailing added: his long black and white fringe, the ripped blue tie sitting on his open chest, and a very large skull hanging waist down which clearly holds symbolic meaning.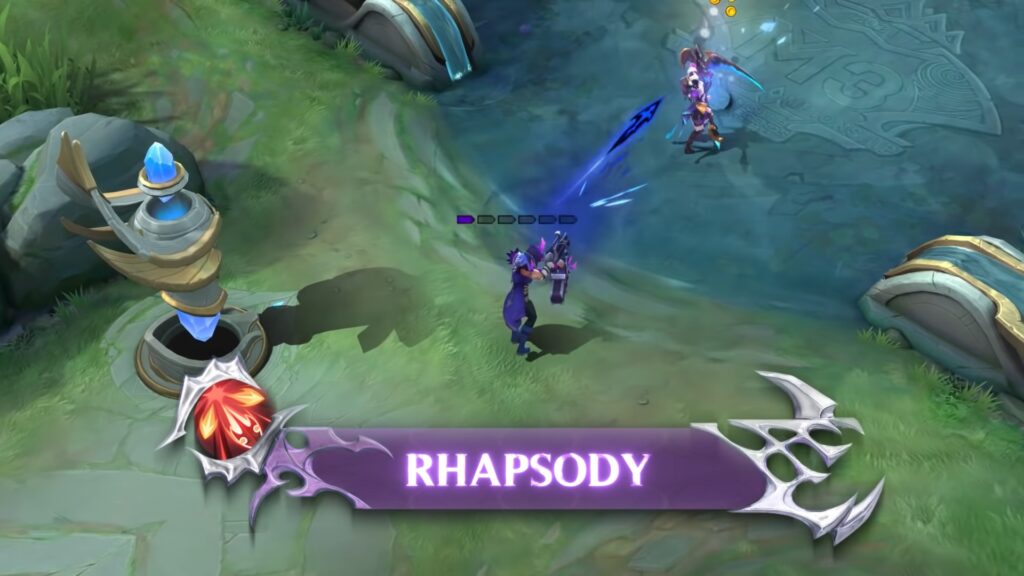 Hellbringer Granger new skill effects
The midnight blue theme extends to his skill effects. When his basic attack, Caprice, and Rhapsody are used, blue particles appear, replacing the typical red and orange effects of his base skin.
When it comes to his sixth bullet counter, it is highlighted in purple above his character model.
The best skill effects appear when Granger's Death Sonata ultimate is used, which summons a magic circle in front of him. Hellbinger Granger first shoots a super saiyan blue Super Bullet before unleashing a neon pink one. So flashy!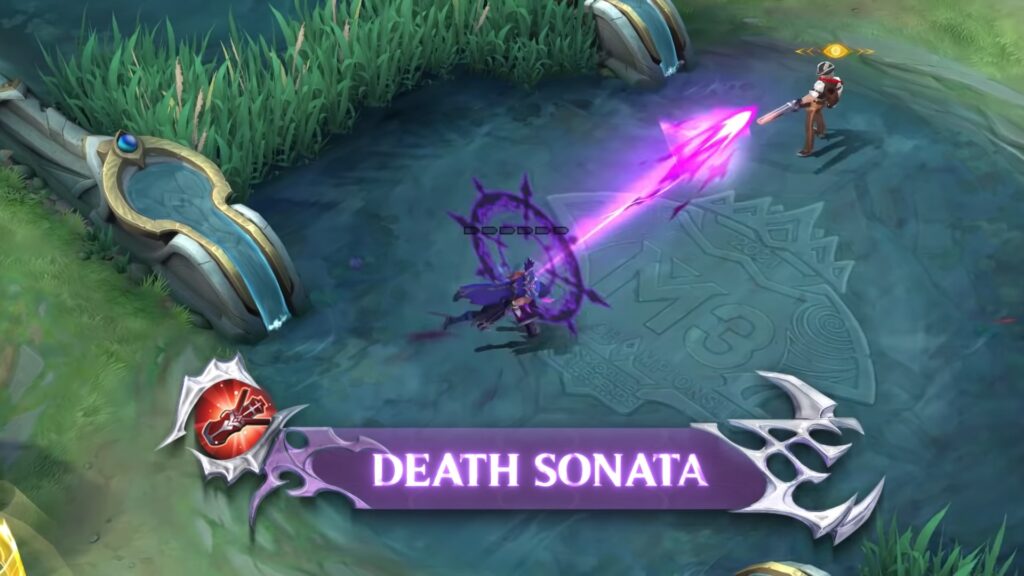 This Mobile Legends marksman hero is already badass, and his newest skin takes it up many notches. Move aside Lightborn Overrider, Agent Z, and Starfall Knight, for Hellbringer Granger is here to slay.
Look out for Granger's new skin in the in-game store soon.
Follow ONE Esports on Facebook for the latest Mobile Legends: Bang Bang news, updates, guides, and more.
READ MORE: Lady Vengeance Selena is a wicked tribute to Starcraft's Kerrigan