Incendio Supremacy started their M4 World Championship campaign on a high note after a huge upset against Falcon Esports on the first day of the group stage.
The team bounced back after losing to MPL PH champion Blacklist International earlier today. Up against the tournament favorite Falcon Esports in the second game, the Turkish squad looked confident drafting Khaleed, a hero who has fallen off the meta for quite a while.
As it turns out, Incendio Supremacy had a plan going into the matchup. With the Pharsa, they showed just how effective both these heroes are when paired together in a game.
---
---
How Incendio Supremacy made Khaleed work in their first victory at the M4 World Championship group stage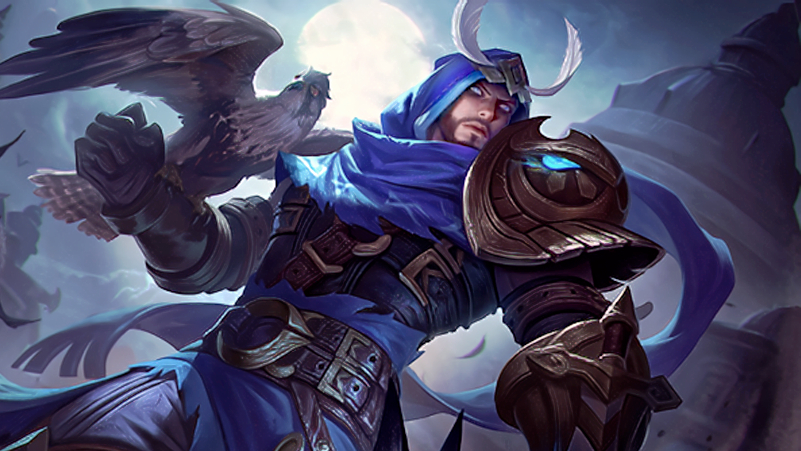 In the drafting phase, Falcon Esports opted for team fight-oriented heroes such as Lolita, Faramis, Joy, and Irithel. Incendio answered by drafting a similar team composition with Khaleed and Pharsa as the initiators.
Incendio started strong in the early game. Ahmet Taha "Rosa" Batir's Pharsa secured a killing spree five minutes in. In the EXP lane, Ali Cakirs "Alien" Line's Khaleed had no problem laning against Joy — and at one point had a two-level advantage over him.
Pharsa and Khaleed's wombo combo came to fruition in the mid game during team fights. Alien would use Khaleed's ultimate, Raging Sandstorm, to stun enemies before Rosa's Pharsa activated Feathered Airstrike to deal the fatal blow.
If no one was hit by the ultimate, the Desert Schimitar's second skill, Quicksand Guard, which heals him and slows enemy units around him, also acted as an alternative to the ultimate and was just as effective in setting up the Feathered Airstrike.
The matchup became heavily one-sided in the late game as Incendio Supremacy accumulated a 9,000 gold lead and a 13-2 kill score advantage at the 13-minute mark. Falcon Esports tried to turn things around by relying on Kenneth "Kenn" Hein's Ling to split push while the rest defended the base.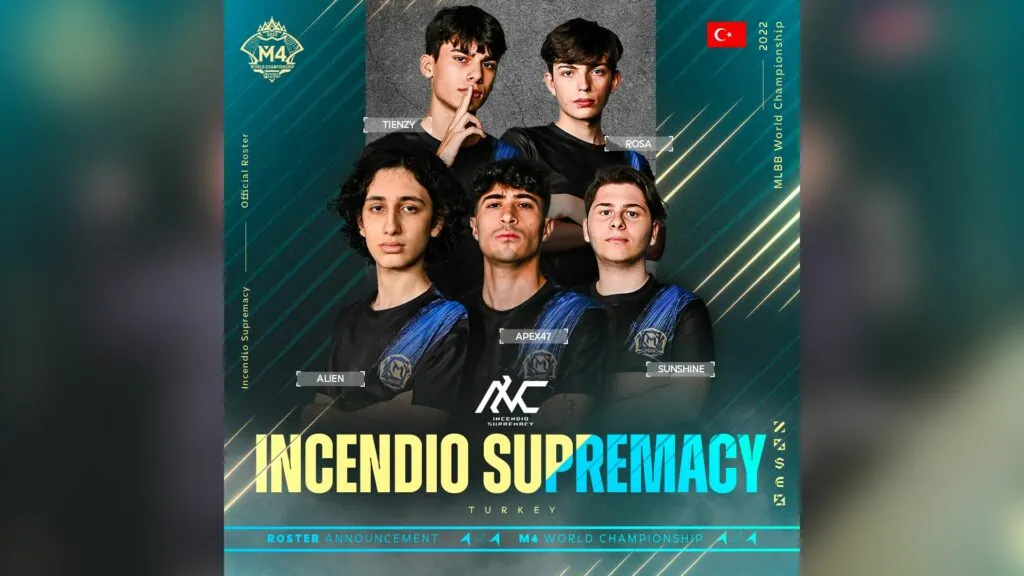 Incendio however, eventually sealed the deal after securing the Enhanced Lord. Rosa's Pharsa was hailed the most valuable player of the game after finishing with a clean 4/0/8 KDA record. Alien's Khaleed also had a commendable 5/2/4 KDA.
Incendio now has a 1-1 record in the group stage. They will next face Cambodia's Burn X Flash on January 3 at 4 p.m. GMT+8.
Here's everything you need to know about the tournament, including the M4 pass this year. Follow ONE Esports on Facebook for more Mobile Legends: Bang Bang and M4 news, changes, and updates.
READ MORE: Exclusive: We want to show fans that Todak is still at a high level, says coach Amoux