Mobile games are huge in Southeast Asia. It is the most-played platform in the region — and Mobile Legends is the king of them all.
Gamer's Paradise revisits Moonton's hit title in Episode 12 with casters Karl "Rockhart" To and Rachael "Aeterna" Melati. While Episodes 1 and 2 dove deep into the competitive scene and the qualities that make a pro player, this episode is all about mastering the game itself.
With a wide selection of heroes and countless skills to learn, Mobile Legends is home to almost limitless variety and possibilities. However, some heroes stand a cut above the rest.
Today, host Eri "Eri" Neeman challenged his guests to debate a seemingly impossible to answer question: What is the most feared ultimate in Mobile Legends?
---
---
Gamer's Paradise Episode 12 takes us back to Mobile Legends
---
---
"My pick is Dawning Light, from one of the most recently released heroes named Xavier," said Rockhart. "Dawning Light basically creates a huge laser that cuts through the map, even reaching the enemy's base. It does really good damage to all enemies in a line."
Mage hero Xavier was released in March this year, and soon went on a tear in the competitive scene. Pro players saw value in his ability to set up plays, in addition to strong early game damage.
On the other hand, Aeterna went with Valentina's ultimate, I Am You. "I think a lot of ultimates are very valuable, and the fact that you're able to take them for your own benefit is quite OP," she said.
Malaysian caster Aiman "Laphel" Kamal was the star of Hero Story — known for his hilarious and liberal translations of player interviews.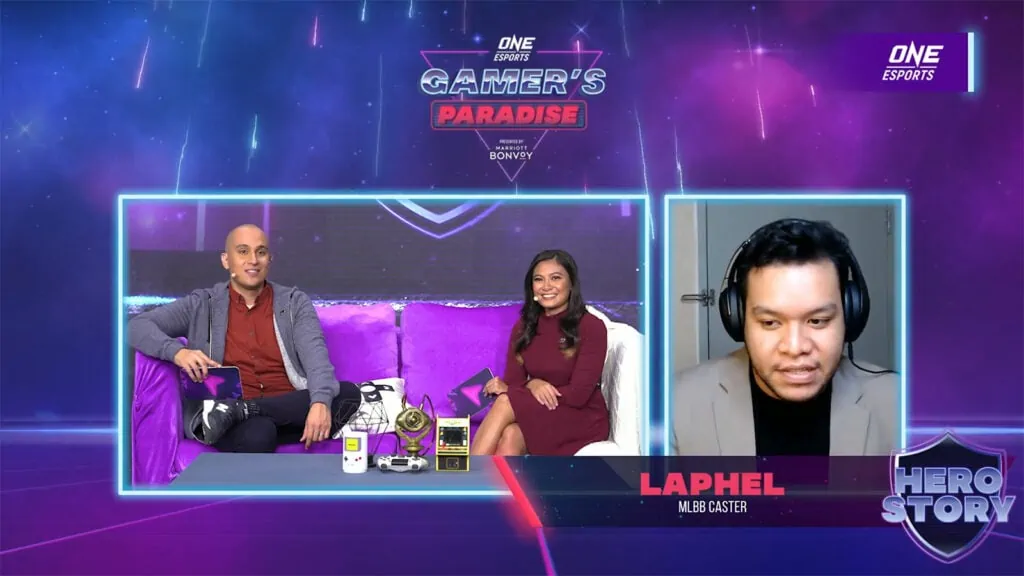 Looking ahead to the future of the Mobile Legends scene in the region, he expressed a desire for the Malaysian scene to be more vocal.
"I want Malaysia to be more outspoken about what they're really thinking, instead of being so reserved," he said. In short, he wants more trash talk.
On House Party, Rockhart, Aeterna, and Laphel took on each other in a game of reverse MLBB Pictionary, where they had to guess various heroes based on a cryptic prompt and submit their answers in the form of a drawing.
Suffice to say, this was probably one of the most difficult twists on Pictionary on the show so far.
Gamer's Paradise airs every Monday on ONE Esports' social channels, including Facebook, Twitch, YouTube, and AfreecaTV at 8.30 p.m. GMT+8.
READ MORE: EVOS Legends' Dlar on being relegated to MDL: 'I need to learn a few things first'