Rebellion Zion has cut ties with Moch "Fearless" Setiawan, the organization announced on Facebook Thursday evening.
This comes after the jungler was accused of sexual harassment on Wednesday, November 30, in a hotel where he was staying, according to a report by Spin Esports.
The organization wrote that they do not tolerate any form of harassment towards women and apologized to everyone involved in the incident.
"Rebellion Esports will guide all members of our team to prevent incidents like this from happening again," they wrote.
---
---
MPL Indonesia also released a statement regarding Rebellion Zion Fearless' recent misconduct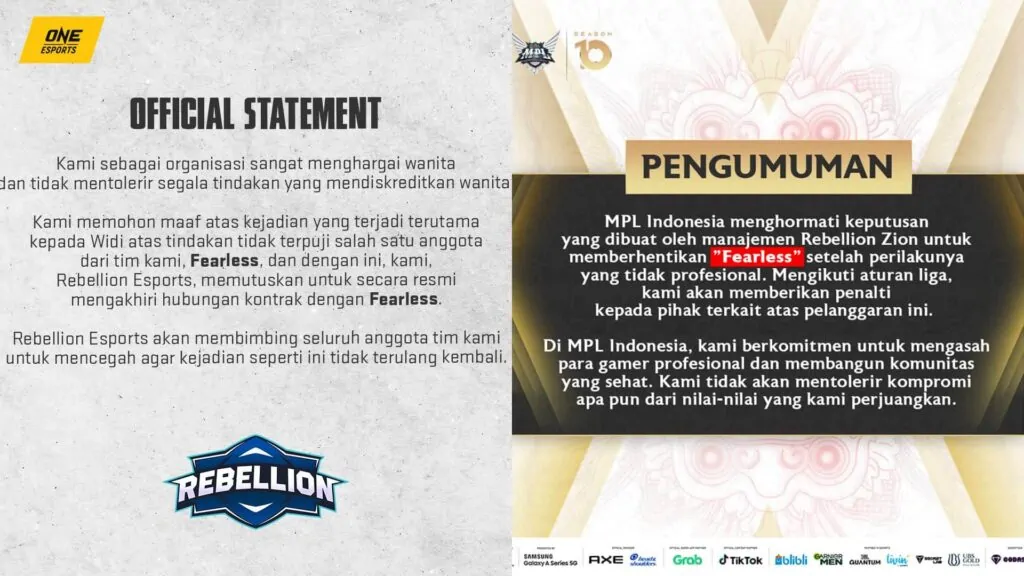 Shortly after Rebellion Zion released their statement, MPL Indonesia acknowledged the decision made by the organization on a separate Facebook post.
"Following league rules, we will penalize the parties involved for this breach," MPL ID wrote. "At MPL Indonesia, we are committed to honing professional gamers and building a healthy community. We will not tolerate any compromise of the values we stand for."
Fearless has yet to release a statement regarding the issue.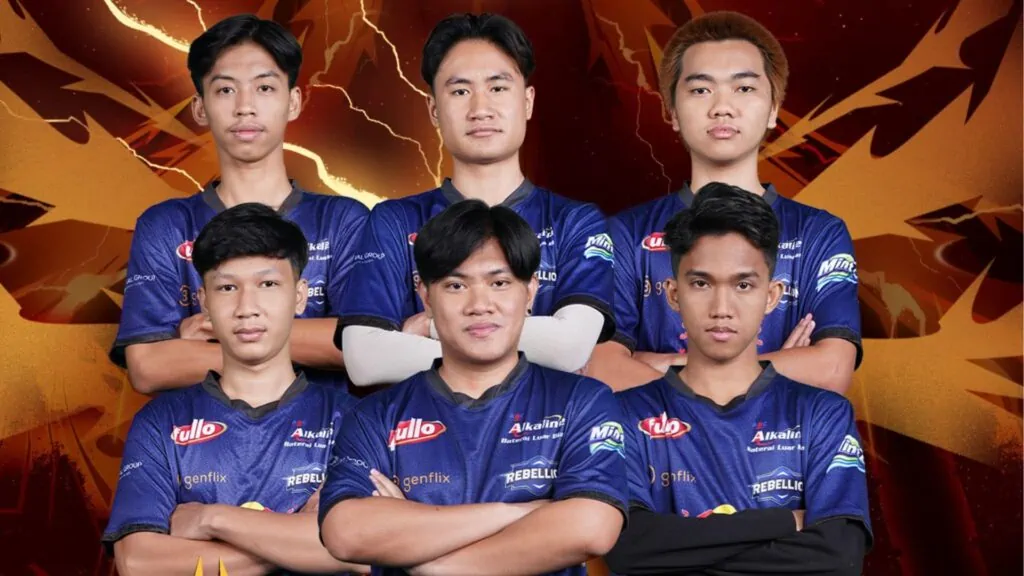 The jungler has been with the organization since Season 9. He was the substitute for Mohammad "JiiSaa" Fathan for that season, after which he became the main jungler in Season 10 after JiiSaa's departure in the offseason.
Rebellion Zion played their best season yet, qualifying for the playoffs for the first time. The streak was short lived, however, as Bigetron Alpha went on to eliminate them in the play-ins stage, 3-0.
Follow ONE Esports on Facebook for more MPL and M4 updates.
READ MORE: Is R7 retiring? RRQ Hoshi star suffers serious injury before M4