The sixth week of Mobile Legends: Bang Bang Professional League Philippines Season 10 (MPL PH Season 10) saw ECHO sweep Bren Esports, snapping the M2 champion's four-game win streak.
It was a dominant performance on the side of the Orcas, who also pulled off one of the cheesiest backdoor plays this season, involving three members bursting down the inhibitor without minions to sweep the series.
With the crystal having a whopping 7900 HP and 50% damage reduction if there are no enemy units nearby, these types of play were initially supposed to be impossible to achieve, until now.
After the game, Bren Esports' head coach Francis "Duckey" Glindro said on Twitter that he accepts the loss, but noted that the play shouldn't be possible. He also further talked about the play in a press conference after their win against Blacklist International on Saturday.
What happened during the ECHO versus Bren Esports game?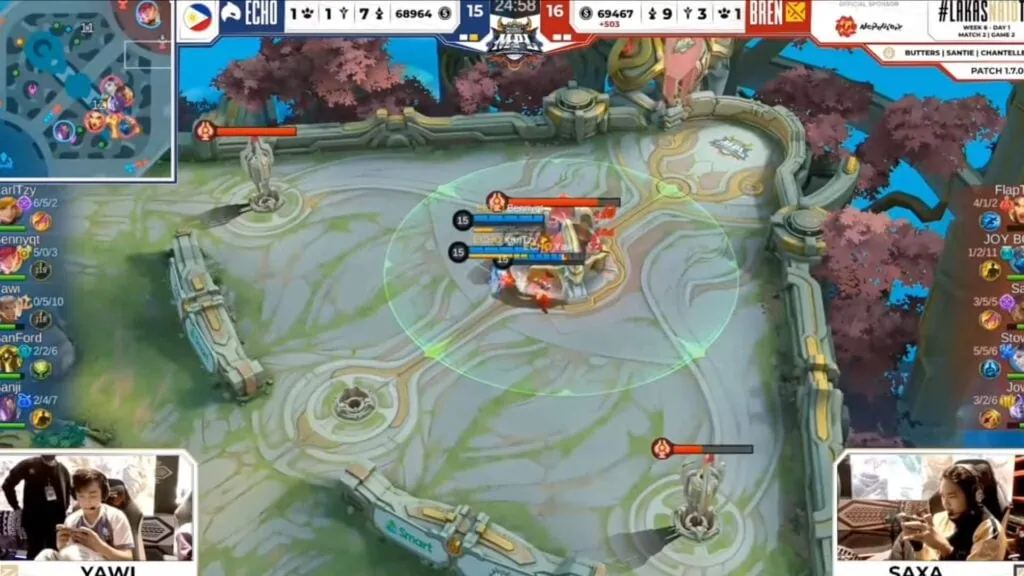 It was a neck-to-neck second game, as both teams had identical gold and acquired objectives. At the 24-minute mark, all members of Bren Esports took their position in the Lord pit to try and secure an Enhanced Lord, their fourth in the game.
Only Marvin "SanFord" Vinuya's Uranus and Alston "Sanji" Pabico's Yve tried to contest. The other three members, composed of Benedict "Bennyqt" Gonazales' Beatrix, Tristan "Yawi" Cabrera's Chou, and Karl "KarlTzy" Nepomuceno's Fanny, hid in the bush area near Bren Esports' base.
---
---
Just as SanFord and Sanji were distracting Bren from taking the easy Lord buff, the three immediately went to the exposed midlane without any minions. KarlTzy and Yawi took the base aggro, while Beatrix dealt the most damage using Renner.
---
---
Bren Esports head coach Duckey talks about ECHO's surprise backdoor play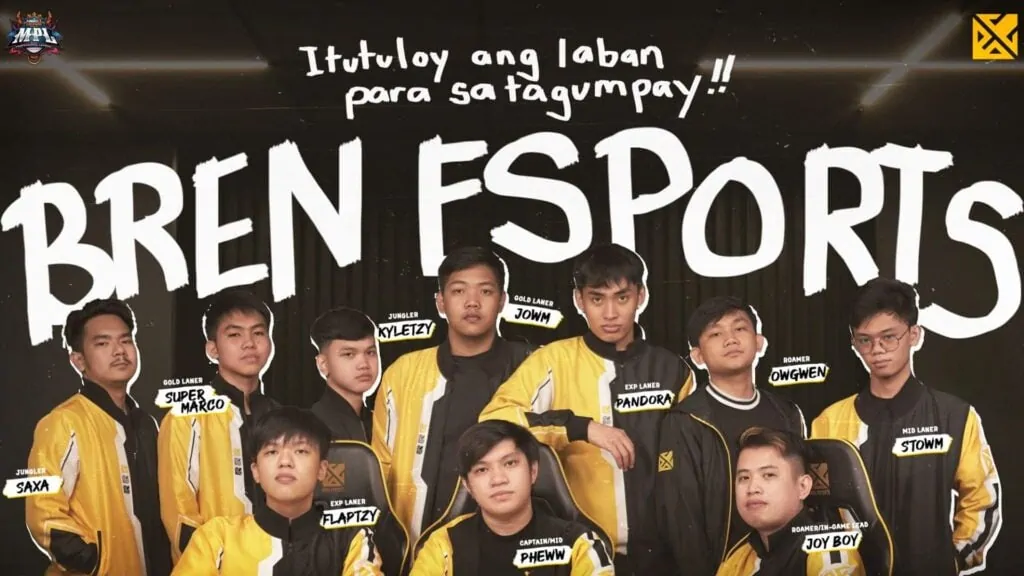 According to Duckey, he was "a little bitter" at what happened in their second game against ECHO.
"What happened awhile ago with (against Blacklist International) was understandable because there were five members," referencing the backdoor win Blacklist had against them. "In any MOBA game that's quite fair, but what happened (against ECHO) was a three-man push, I think that's not right."
He reiterated that he accepted the loss, and said that he would've done the same if he knew it was possible.
"I don't think it's unfair, it was just unexpected." he noted "Personally I feel that the game should be calibrated from now on."
Follow ONE Esports on Facebook for more Mobile Legends: Bang Bang esports news and updates.
READ MORE: Gamer's Paradise Episode 12 recap: What is the most feared ultimate in Mobile Legends?