The League of Legends Mid-Season Invitational 2019 got off to a great start with a fantastic showing by Team Liquid.
Powered by a roaring crowd at the Taipei Heping Basketball Gymnasium, the North American team took on Chinese giants Invictus Gaming, who were fresh off an almost unbeatable 9-1 run in the group stages. Team Liquid were the clear underdogs, with most expecting IG to stomp them 3-0 in the best-of-five.
However, Team Liquid managed a surprising upset in the first game, striking down IG in a thrilling back-and-forth match. The North American squad rode that momentum into game two, taking another win in front of a stunned crowd.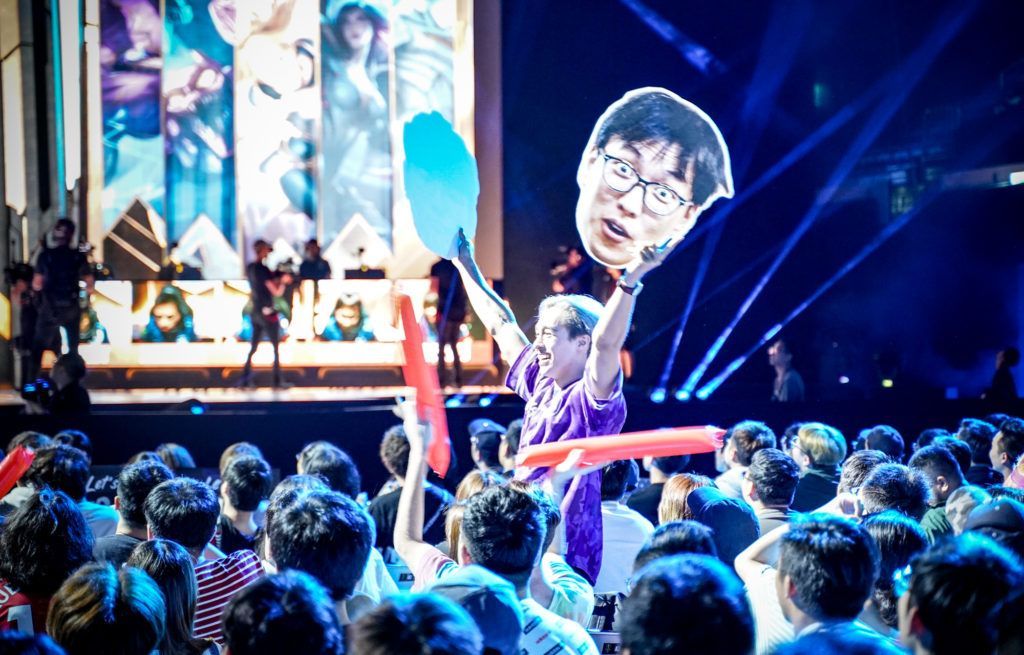 While IG clawed back with a decisive victory in the third game, it was too little, too late, as Liquid broke out Lux and stomped IG in the final and fourth match.
IG was gracious in defeat, admitting that they were not as good as they could have been.
"They were prepared for us and we did not adjust fast enough," said IG's Wang "Baolan" Liu-Yi.
Winning or losing is normal," said IG's head coach Kim "Karam" Ga-ram. "Liquid was the better team this time around, and we will show a better performance at Worlds."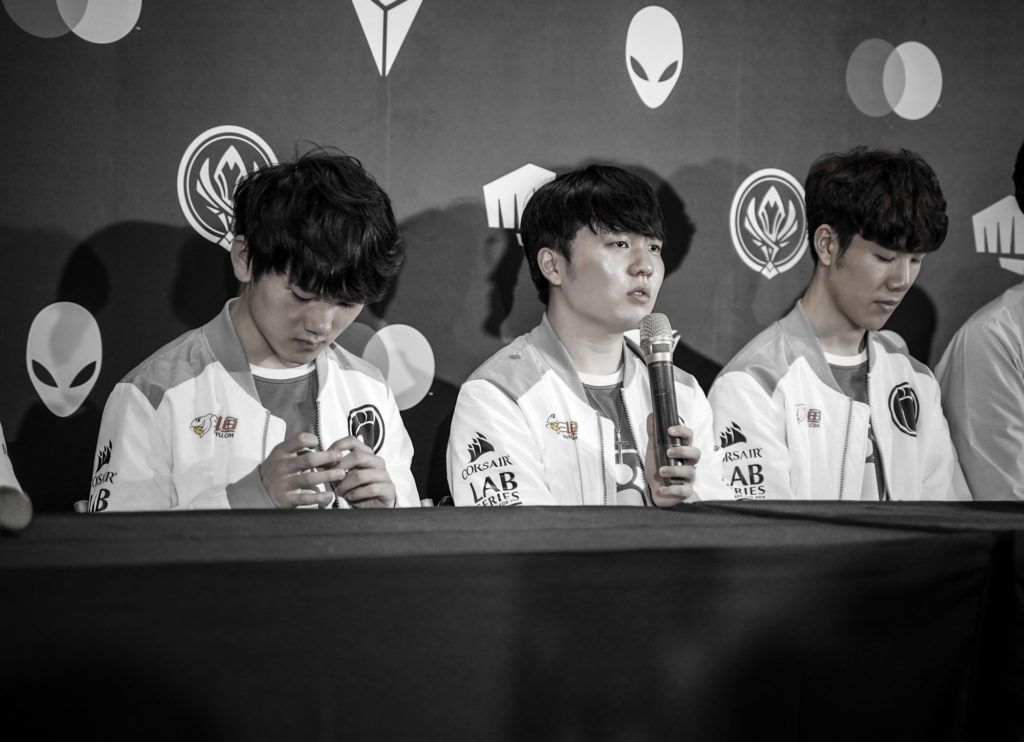 For Liquid, the victory sees them move on to the grand finals, to face either SKT T1 or G2 Esports, who will play each other tomorrow in the second semifinal.
"I want to see Faker in the finals, but I can't say G2 is going to win. I think it's going to be really close, but I hope it's G2, because they play like IG," said Yiliang "Doublelift" Peng.
Here's how the matches went down.
Game 1
The match started off pretty slowly, with first blood only happening near the eight-minute mark when IG sent Gao "Ning" Zhen-Ning on Lee Sin and Wang "Baolan" Liu-Yi on Alistar to help gank Nicolaj "Jensen" Jensen's Sylas in mid.
Four minutes later, a massive team fight took place, with Team Liquid getting a kill lead, although Song "Rookie" Eui-jin on Syndra managed to pick one off, Jensen rotated in to finish Ning and scored a double-kill. Just one minute later, another big fight took place, with IG running in to save their teammates. Ning fell again, alongside Baolan and Rookie and Team Liquid took out the mid turret as well.
IG struck back at the 16-minute mark, but the prolonged team fight saw IG taking out TL's Doublelift's Sivir. The game from there looked relatively even up to the 25-minute mark, with IG punishing Team Liquid's aggressiveness and Jensen's dive, leaving just two TL members alive. However, the underdogs bounced back, securing a team fight, and Baron and Dragon's buff to finish the game mere minutes later.
Game 2
The second game saw IG doing much better, with Kang "The Shy" Seung-lok on Neeko getting an early double kill at the top lane on TL Jake "Xmithie" Puchero's Rek'Sai and TL Jung "Impact" Eon-yeong's Sylas. IG's pick offs continued with Jensen's Orianna, left alone at bottom after rotating in for a failed fight, falling when four IG members ganked him.
The game proceeded evenly until a crazy fight broke out at the 17-minute mark, with both sides each losing four in the bloodbath.
The game ended after a Baron fight, with Jensen's three man Shockwave sealing the deal, letting Liquid score more pick offs, and ending with a fight inside IG's base, wiping out IG and finishing off the Nexus.
Game 3
The third game saw IG bouncing back in their typical aggressive style, although it was actually Liquid that scored first blood at three minutes, followed by a skirmish at mid that saw an even trade for kills. While the match was pretty quiet for the most part, IG slowly piled on the advantage, getting a gold lead and a turret, however Team Liquid was able to take the Rift Herald in return. IG's midlaner Song "Rookie" Eui-jin's LeBlanc continued to make impressive plays, racking up solo kills and getting away with it even when surrounded by three Team Liquid players.
IG easily dominated the third game, and while Liquid tried to mount a late comeback, it wasn't enough and IG closed it to force a fourth game.
Game 4
The fourth game started with a surprise Lux pick for Jensen that seemed to pay off well for Liquid. The North American squad pulled off a 5-1 kill lead just 12 minutes into the game, and the kill and gold lead continued to grow from there.
Lux proved to be perfect for Liquid, letting them make play after play and eventually building an unassailable gold and kill lead before Liquid broke into IG's base to take out all of the inhibitors and the Nexus. Final score: 3-1 to Team Liquid.
Team Liquid will face the winner of tomorrow's matchup — which will see South Korea's SKT T1 take on European powerhouse G2 Esports — in the grand finals on Sunday.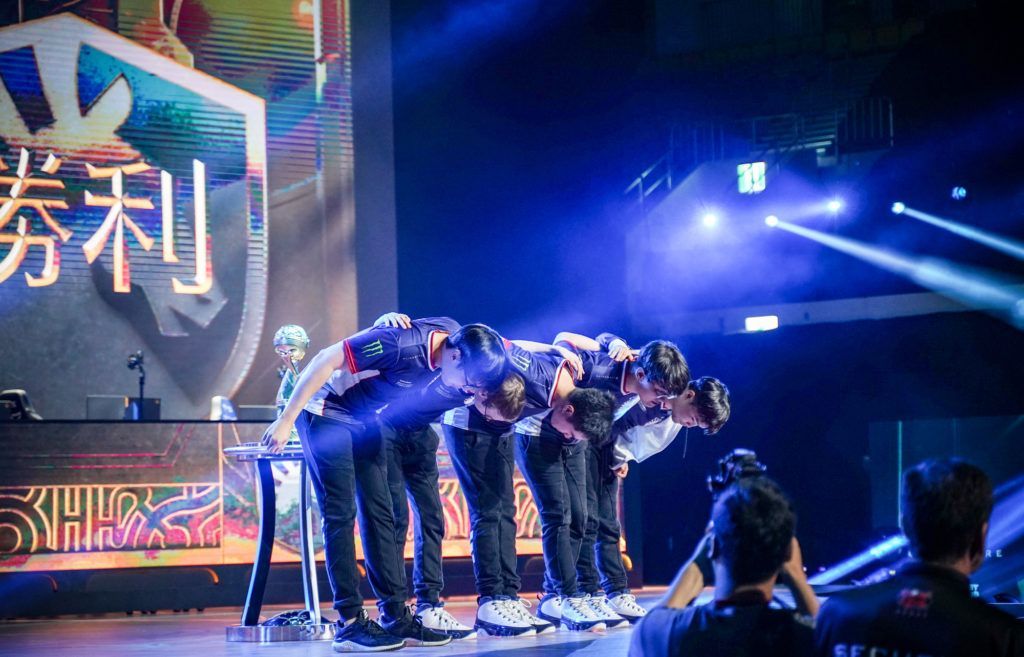 SEE MORE: All the action from day one of the Mid-Season Invitational 2019 (pictures)