T1's League of Legends team's journey in 2023 was a rollercoaster of highs and lows — but all that couldn't keep the team's top laner, Choi "Zeus" woo-je, down.
The year was marred by setbacks, most significantly T1's midlaner Lee "Faker" Sang-hyeok's wrist injury during the Summer split, which heavily impacted the team's performance — having just a 1-7 record without Faker.
The challenges were compounded by the loss of their head coach, Bae "Bengi" Seong-woong, mid-season. Despite these hurdles, T1 demonstrated remarkable resilience and skill, culminating in their victory as the 2023 Worlds champions, with their top laner, Zeus, emerging as the Finals MVP.
Zeus's stealthy rise among stars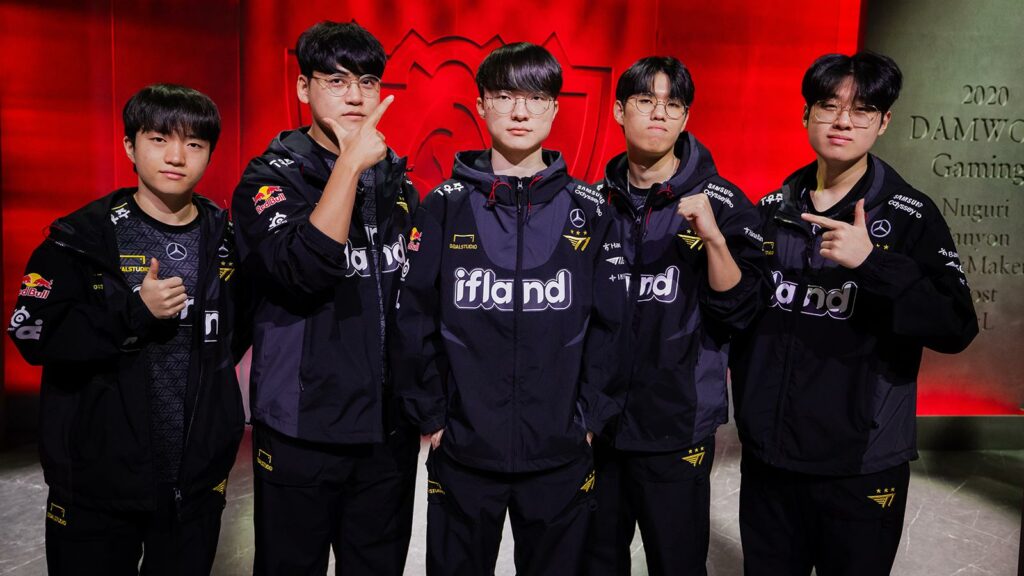 From Faker's incredible Emperor's Divide on JDG's botlaner, Park "Ruler" Jae-hyuk, predicting his flash and pushing him towards T1 during the semi-finals, to T1's jungler Mun "Oner" Hyeon-joon's Resonating Strike on Weibo Gaming's support Liu "Crisp" Qing-Song's Tahm Kench to Dragon's Rage WBG's midlaner Li "Xiaohu" Yuan-Hao, completely neutralizing the backline to win the fight, and the double range in the bot lane with T1's support Ryu "Keria" Min-seok's outstanding support plays, the team's roster is filled with exceptional talent.
However, this super-star lineup often overshadowed Zeus's contributions. Although his statistics were still above average, he was not immediately the first person most people thought about when they thought about T1. 
His performance in the LCK 2022 and 2023 Spring split group stages went unnoticed, marked by the lowest MVP points on the team. Similar patterns occurred in both the 2022 split playoffs and the LCK Spring 2023 playoffs, with zero MVP points in the former and only one in the latter.
During the first half of the LCK Summer group stages, T1 lost a second-place match against KT. At the post-match press conference, Zeus candidly admitted that KT's toplaner Kim "Kiin" Gi-in "was ahead of him the whole time," a sentiment reflected in his -25 assistance and -180 DPM difference.
Also, an embarrassing moment in his career occurred during the 2023 Mid-Season Invitational. In a crucial game against BLG, he made a significant mistake that contributed to T1's defeat in the semifinals, losing 1-3.
Faker's return and T1's redemption arc
However, the latter half of 2023 marked a significant turnaround for Zeus and T1. The return of Faker from his wrist injury in August signaled a shift in fortune. Zeus's performance led to him accumulating the most MVP points of his team during the 2023 LCK Summer split and having the most MVP points during the playoffs.
His triumphs extended beyond the LCK. He clinched a gold medal at the Asian Games, securing an exemption from Korea's mandatory military service.
His prowess in the top lane was further highlighted in T1's World Championship campaign. He faced off against some of the best top laners in the LPL, including BLG's Chen "Bin" Ze-Bin during the Swiss stages, JDG's Bai "369" Jia-Hao in the semifinals, and Weibo Gaming's Kang "TheShy" Seung-lok in the final match of the year. His performance against these formidable opponents was instrumental in T1's victory and his earning the title of Worlds Finals MVP.
Zeus' Toplaner Stats Difference against LPL opponents
| | | | |
| --- | --- | --- | --- |
| | Bin (BLG) | 369 (JDG) | TheShy (WBG) |
| KDA | +2.5 | +0.9 | +7.9 |
| CSM | +3.8 | -1.0 | +2.9 |
| DPM | +344 | +127 | +318 |
Reflecting on his accomplishments and the journey he had undertaken, Zeus shared a humble perspective in the post-match interview of the 2023 Worlds finals. He stated, "At a young age I accomplished a lot, I have a lot to live and things can go wrong, so I won't get overly confident and strive to do better."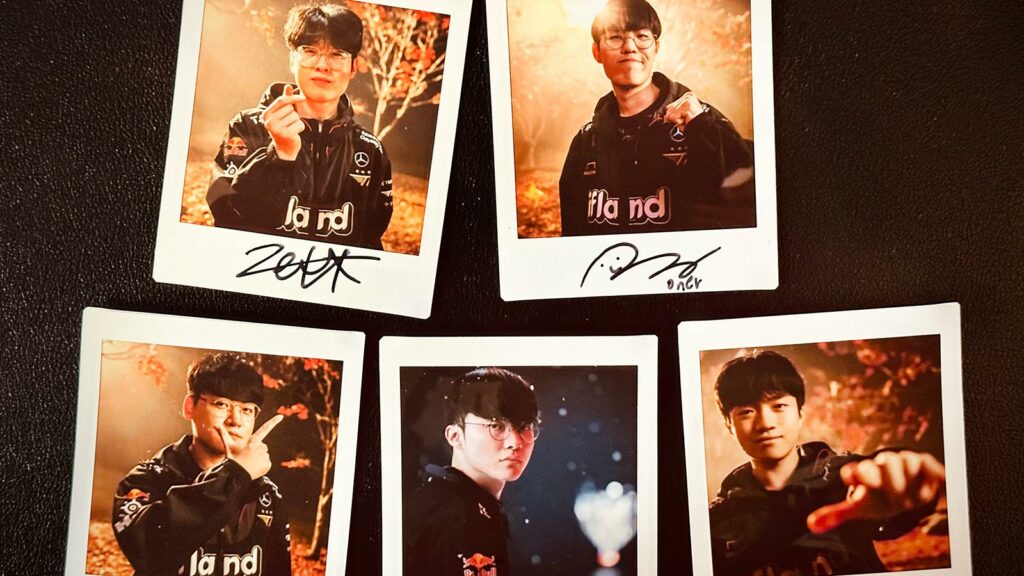 Follow ONE Esports on Facebook and Twitter for more LoL news, guides, and highlights.
Just a heads up, some of the links on ONE Esports are affiliate links. This means if you click on them and make a purchase, we may earn a small commission at no additional cost to you. It's a way for us to keep the site running and provide you with valuable content. Thanks for your support!
READ MORE: T1 reveal champions they're eyeing for Worlds 2023 skins