The match between T1 and Hanwha Life Esports in Week 5 of the 2022 LCK Summer Split was riddled with multiple bugs and pauses.
In game two, bot laner Lee "Gumayusi" Min-hyeong flagged that he had the wrong runes equipped on Ashe due to a bug, but according to English caster Max "Atlus" Anderson. But it was ruled that there will not be a rollback chronobreak, since it wasn't raised early enough in the game that was already four minutes in.
In game three, a referee pause was called at the 7th minute due to an error to Mun "Oner" Hyeon-jun's Smite that occurred earlier. Tournament organizers LCK decided that a chronobreak was necessary, and the game replayed starting at 2:50.
After the match, which T1 won 2-1, Lee "Faker" Sang-hyeok spoke out about the delays in a post-game press conference, while jungler Oner and T1 CEO Joe Marsh commented on the situation on social media.
---
---
T1 Faker: 'I was disappointed about these issues in today's game'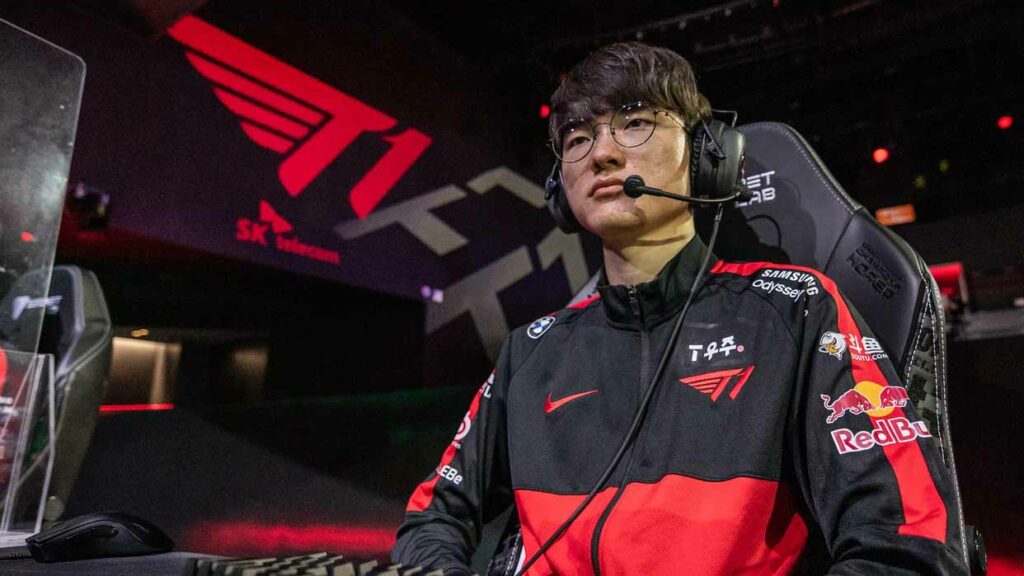 In the post-game press conference, Faker said that he felt bad about the situation, and thought that the technical issues should've been resolved more quickly, according to InvenGlobal's translation.
"I think this is an unfortunate result that lowers esports' value in the eyes of fans," Faker elaborated, sharing his thoughts on game three's chronobreak. "I was disappointed about these issues in today's game. I hope they fix these things as soon as possible for esports fans and for the development of esports."
Oner also came out to defend himself on Instagram. "I didn't abuse the bug in game three. I was focused, then around minute four or five I saw that I had a Smite left over. I thought it was weird and told the referee twice. The referee said nothing so I kept playing," he had written, according to a translation by u/tocco13 on Reddit.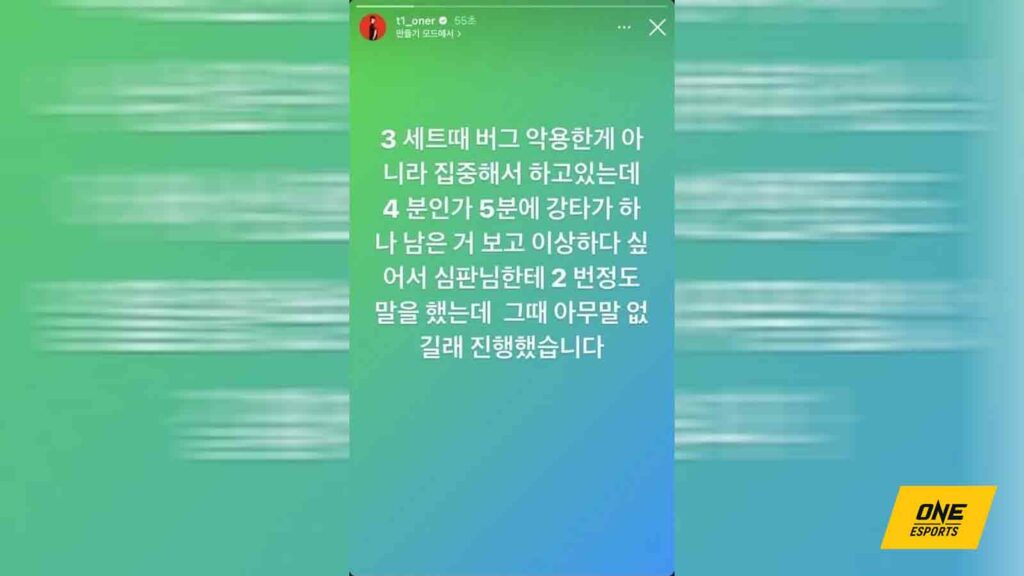 T1 CEO Joe Marsh backed him up on Twitter because the LCK did not put out an official statement to outline what had happened. Joe Marsh was "very unhappy with how the chronobreak was handled" in game three, highlighting how the situation involving Gumayusi in game two was handled differently.
"Choi 'Polt' Seong-hun and I will continue to discuss privately before speaking with LCK directly again," he stated.
T1 had also put out an official statement on social media. "We disagree with the referees' decision and will file a formal objection," the organization said.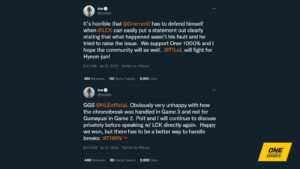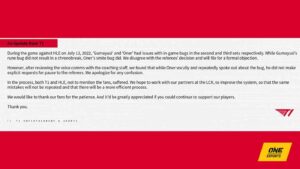 T1 take on DRX on July 16. Fans can watch the 2022 LCK Summer Split on the official English and Korean Twitch LCK channels.
READ MORE: T1's triple Yasuo, Yone, and Diana wombo combo is absolutely nuts