League of Legends superstar Lee "Faker" Sang-hyeok has it all — three Worlds titles, his own ice cream, a tower under his name, and now a brand new BMW car.
Faker took to social media to showoff his fresh ride, featuring a 420i Coupé M Sport, which retails at around US$90,000. Here's a closer look at the GOAT's BMW and his growing car collection.
Faker is ready to roam the streets of Gangnam with his new 420i Coupé M Sport BMW car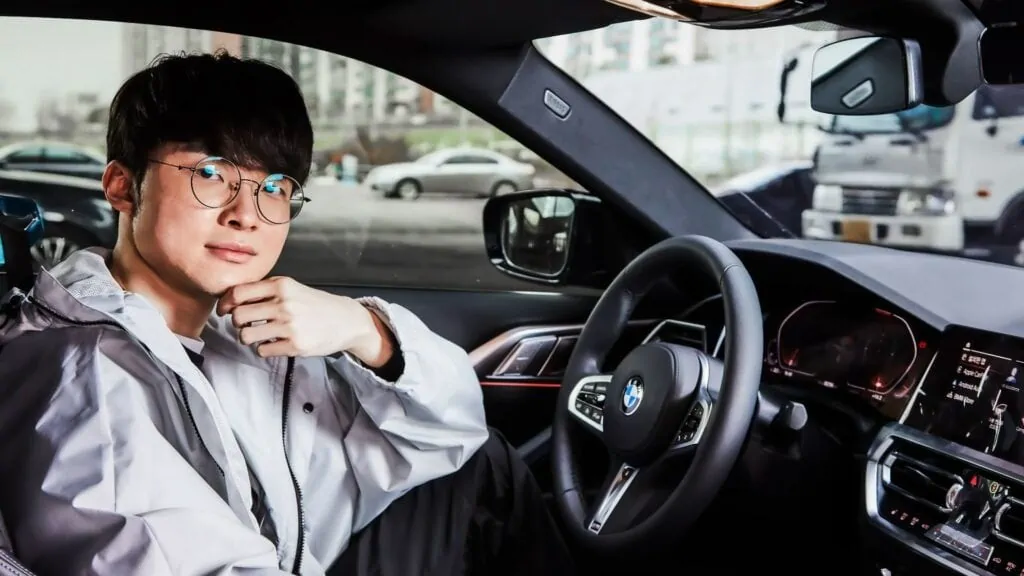 The car comes in a sleek, black sapphire metallic color with an eye-catching kidney-shaped grille at the front. Its beautiful sloping roof line brings out its sexiness and elegance at the same time.
It also has a parking assistant feature, making things more convenient for the Worlds champion.
Here is an overview of the car's specifications according to the BMW Digital Showroom:
| | |
| --- | --- |
| TECHNOLOGY, ENGINE, AND PERFORMANCE | |
| Engine Type/Cylinder | Inline/4 |
| Effective Displacement (cm3) | 1,998 |
| Nom Power Output/Engine Speed (kW(hp*)/rpm) | 135 (184)/5,000–6,500 |
| Max Torque/Engine Speed (Nm/rpm) | 300/1,350–4,000 |
| Acceleration 0–100km/h (s) | 7.5 |
| Top Speed (km/h) | 240 |
| Fuel Consumption, Combined (ltr/100km) | 5.8 |
| VES Band | B |
---
---
This is the League of Legends pro player's second BMW. His first one, a matte black BMW M550i xDrive Sedan, was given to him as a gift by T1 CEO Joe Marsh for his 25th birthday.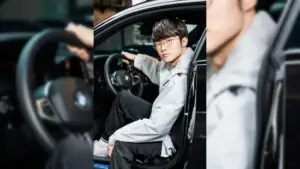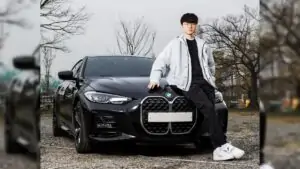 Considering the retail price of both cars, Faker now has a BMW collection valued at US$167,000.
Are Faker's driving skills as good as his reaction time in-game?
READ MORE: Korea's LoL team Asian Games 2022 shortlist narrowed down to 10 players