Gen.G continued their winning streak in the LCK by defeating Kwangdong Freecs 2-0 earlier in the week.
After Gen.G support Son "Lehends" Si-woo, known for his unconventional picks, ran it down with Singed support last week, he struck again this week with a rare Janna support.
It's the first time anyone's picked the Storm Fury in pro play since her rework in League of Legends patch 12.2, and who better to do so than Lehends?
After the match, Lehends spoke about his reasons for picking Janna.
Gen.G Lehends explains his unconventional support picks like Janna in the LCK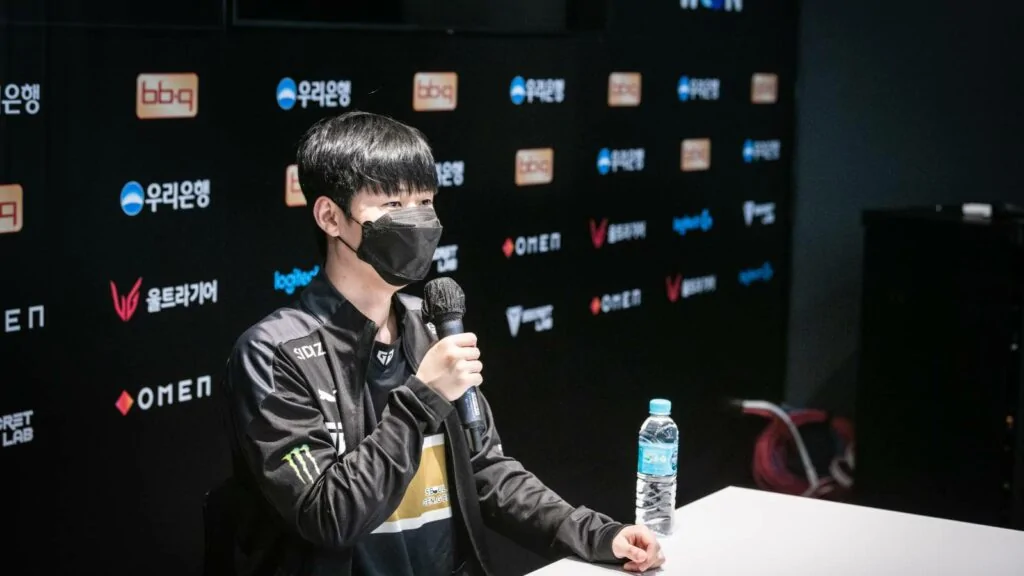 Janna support received a rework that makes her more viable from the mid to late game. Lehends said as much during his post-match press conference, feeling that she is "more and more versatile in the late game" compared to previous patches, where she'd be "alright" late game.
Although her laning prowess was decreased, this didn't seem to bother Lehends. When asked about the pick, he said, "I thought Janna was the best choice in that situation."
---
---
"I'm able to play any champion depending on the situation. There are different strengths for every champion, so I try to use those strengths as much as possible."
The Kwangdong Freecs draft in game two included diving champions like Tryndamere, Leona, and Akali. As a disengage support, Lehends made Janna work by staying in the back line and peeling for his carries.
He also promised more unconventional picks "if necessary", although he doesn't think that they are particularly unconventional to him. Lehends admitted that "there are a lot of picks that people would be surprised by".
Read the full transcript of the post-match press conference from Inven Global here. Watch the full Gen.G vs Kwangdong Freecs VOD here.
READ MORE: T1 Faker reveals why he picked Tryndamere mid into Corki