League of Legends European Championship (LEC) representative G2 Esports is in peak form at the Mid-Season Invitational (MSI 2022). The European team ended their Group Stage run with a flawless 8-0 record, besting Evil Geniuses and Order to come out on top of the Group C standings.
The team is on an epic 20-game win streak, a record that goes back as far as their victory against Team Vitality at the LEC Spring Playoffs 2022.
G2 has carried their confidence onto the international stage. In a post-match interview, jungler Marcin "Jankos" Jankowski and top laner Sergen "Broken Blade" Çelik talked about how they were never worried about losing a single game in the MSI group stage.
---
---
G2 Jankos is unbothered, moisturized, happy, in his lane, focused, and flourishing at MSI 2022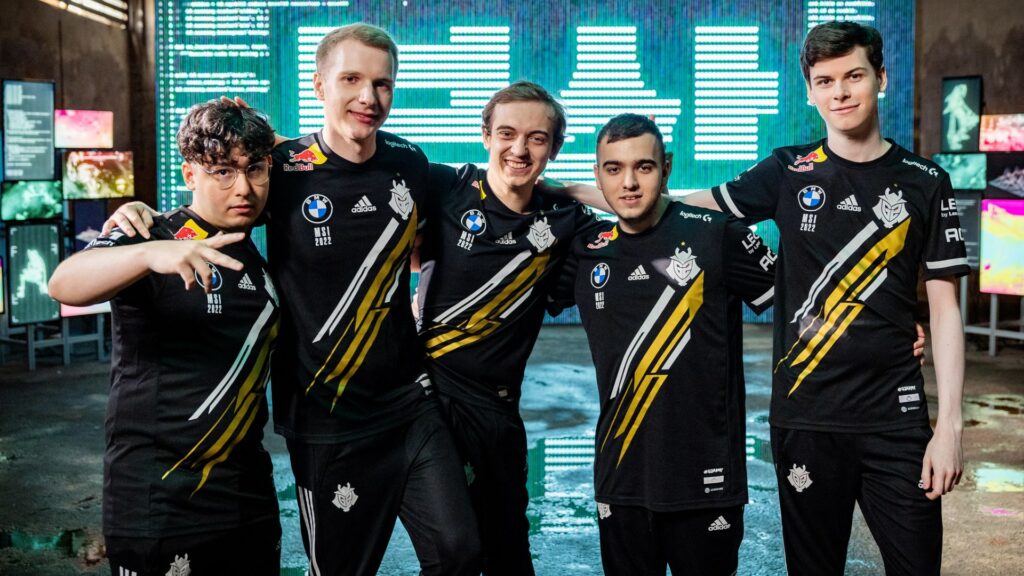 Playing in the international spotlight can be nerve-wracking for many players, especially when they are going up against top teams and playing in front of a live crowd. However, for a seasoned veteran like G2 Jankos, his MSI experience has been smooth-sailing so far.
"I think no game in the Group Stage made me feel stressed," the Polish player said. " Sure, we threw some games, and maybe some early games did not go our way, but it felt like we were always in control and the enemy was more pressured than we were in the game."
He also emphasized the importance of the team not stressing themselves out when communicating during games.
In the group stage, G2 defeated Evil Geniuses and Order four times each. The team also has three players in the top 10 at MSI in terms of KDA, testament to their decisive showing so far.
---
---
Topfather Broken Blade seems to be having a similar experience as Jankos at the international tournament.
"I forgot what it felt like to lose," he said in a post-game interview with Yinsu Collins. "My Nexus is never destroyed, it's always the enemy Nexus, which is a very nice feeling."
---
---
The feeling of sweet victory should be especially welcome for Broken Blade. Before becoming G2's top laner, Broken Blade played for Schalke 04, where he suffered consecutive losses during Spring and Summer 2021.
The 22-year-old is also looking forward to surpassing Flash Wolves' 28-game win streak, the longest in professional League of Legends history.
"I think we have what it takes to do that," he said.
Fans can follow G2's MSI journey live on Riot Games' official channels on Twitch and YouTube.
READ MORE: If you hit Challenger or Honor 5 in League of Legends, you'll get a special recall