Updated on July 10, 12:29 p.m. (GMT+8): Improved relevancy.
T1 had partnered with Hana Bank, a Korean finance company, for their League of Legends team back in 2020 — which includes Faker's right hand.
The agreement goes beyond consultation and finances, for it features a clause called "Faker's Right Hand Insurance."
This clause ensures a payout of KR₩1 billion (US$833,600) if any harm befalls Lee "Faker" Sang-hyeok's right hand.
---
---
Faker's right hand is insured for hundreds of thousands of dollars through T1's partnership with Hana Bank
Hana Bank extended their athlete injury insurance coverage to the entire player roster of T1.
Recognizing the inherent risks and physical demands associated with professional gaming, this insurance aims to alleviate the potential financial burden that may arise from injuries sustained during intense training sessions and competitive gameplay.
Hana Bank also provides T1 players with financial advice, guiding them on efficient salary management strategies.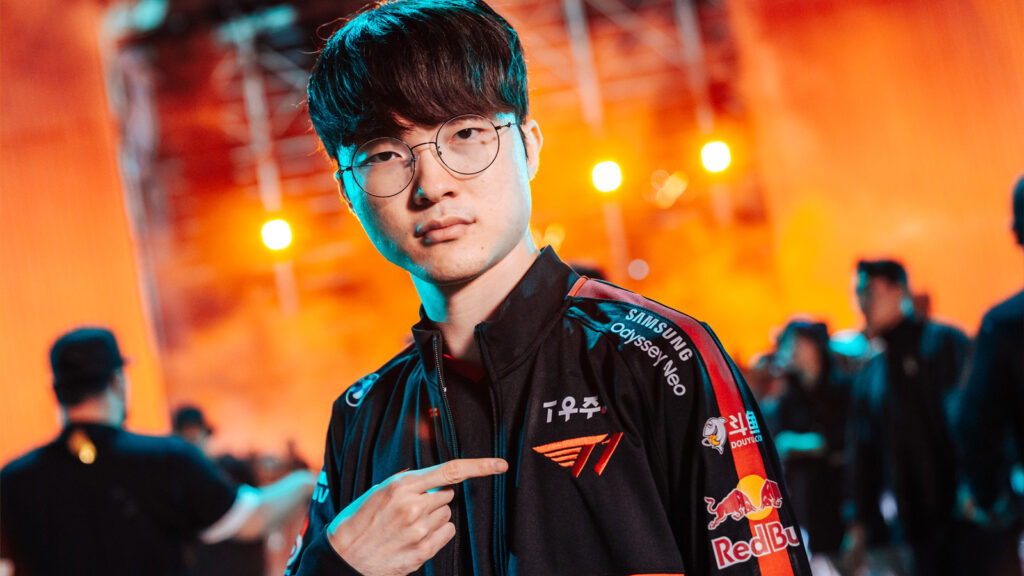 "I am glad that other players and I have a good opportunity to prepare for financial planning through the Hana Bank's partnership," Faker said in a press release.
Hana Bank is a prominent financial institution based in South Korea and is one of the largest banks in the country. The bank has also expanded its operations internationally and has a global network of branches and subsidiaries in countries such as the United States, China, Japan, and several other countries in Asia, Europe, and the Americas.
It is worth noting that in 2023, Faker encountered discomfort and injury in his right hand and arm. As a result, he made the difficult decision to temporarily step away from participating in the LCK Summer 2023 tournament in order to prioritize his recovery and rehabilitation.
During Faker's recovery period from his injury, rookie player, Yoon "Poby" Sung-won, was selected to fill the role of substitute mid laner for T1.
T1, also known as T1 Entertainment & Sports, is an renowned esports organization based in South Korea. The organization, previously known as SK Telecom T1, was founded in 2002 and has since established itself as one of the most successful teams in the esports industry.
In League of Legends, T1 has won three World Championships, cementing its reputation as one of the most dominant teams in the history of the game.
READ MORE: Gamer or model? This is how League of Legends pro players look like in 2023