Yang "Daeny" Dae-in, head coach of DWG KIA, has had a successful coaching career thus far.
He made his League of Legends Championship Korea (LCK) coaching debut in 2020, assisting DWG KIA in winning the League of Legends World Championship. He then joined T1 in 2021, but was released in the middle of the LCK Summer Split, and returned to DWG KIA.
Back where he started, he helped the team win Summer and place second at Worlds.
In 2022, the head coach and DWG KIA had a shaky start, but again managed to pull through in the regional qualifiers after defeating Liiv Sandbox to reach Worlds.
During his three years of coaching, he has made three Worlds appearances. He helped his team win one, finish second in another, and is now aiming for the top once more.
In an interview with ONE Esports, Daeny discusses DK's struggles, how the team was able to make Worlds despite their difficulties, and where he finds inspiration in coaching.
---
---
Daeny is well aware of the difficulties that the team faced and had, in fact, anticipated them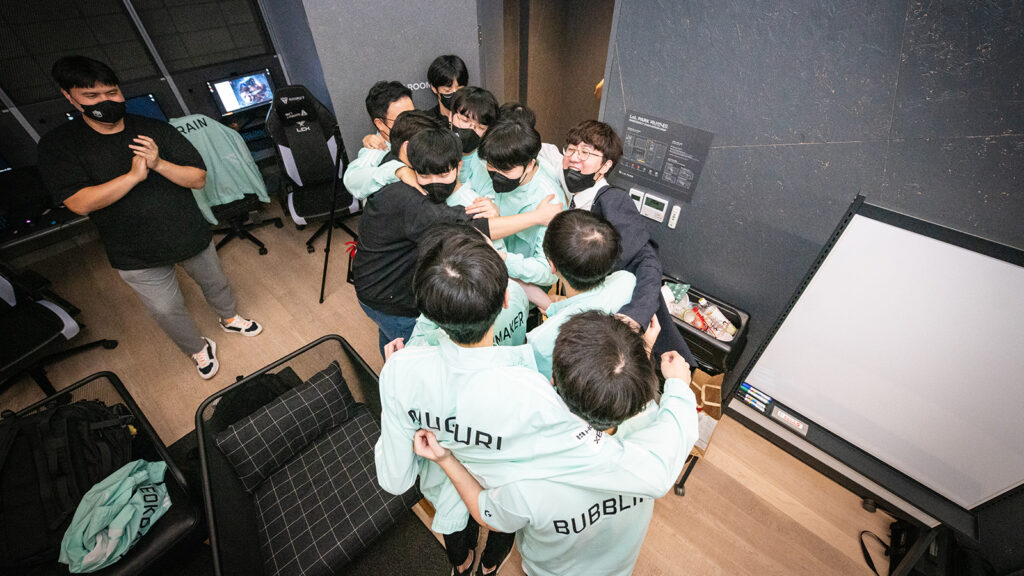 As head coach, he had to make many difficult decisions, including recruiting relatively new players, like Noh "Burdol" Tae-yoon in the top lane, and bottom duo Seo "deokdam" Dae-gil and Kim "Kellin" Hyeong-gyu.
"We brought in players who hadn't had many best of five experiences," Daeny told ONE Esports. "Three of our five roles are relatively new, and lack extensive experience."
Bringing in new players will always pose difficulties. The League of Legends meta is constantly shifting, with new patches almost every two weeks. The newer players on the team , who have less experience playing certain types of metas at a high level, might find that it takes some time to keep up with more experienced players like Heo "ShowMaker" Su, Kim "Canyon" Geon-bu, and Jang "Nuguri" Ha-gwon, Daeny stated.
These difficulties were anticipated from the beginning. Daeny and DK's Athletic Director, Kim "kkOma" Jeong-gyun, formed the team with long-term development in mind rather than short-term success.
"We didn't go through these challenges without a plan or a goal; we knew exactly what we needed to go through and what needed to be done," he explained.
This specific roster was not decided solely by Daeny and kkOma alone. They conveyed their plans to the organization clearly, and executed it with their consent. Daeny believes that effective coaching requires effective team communication.
"I cannot make major changes or take on a difficult task without the permission of the team. No matter how much game knowledge I have or how hard I try to apply it with my team, I should not do so without first properly communicating with the team and ensuring that we are all on the same page."
He believes that "having good communication skills is more important than having a lot of knowledge."
---
Daeny's coaching style and his philosophy may be considered unique in LCK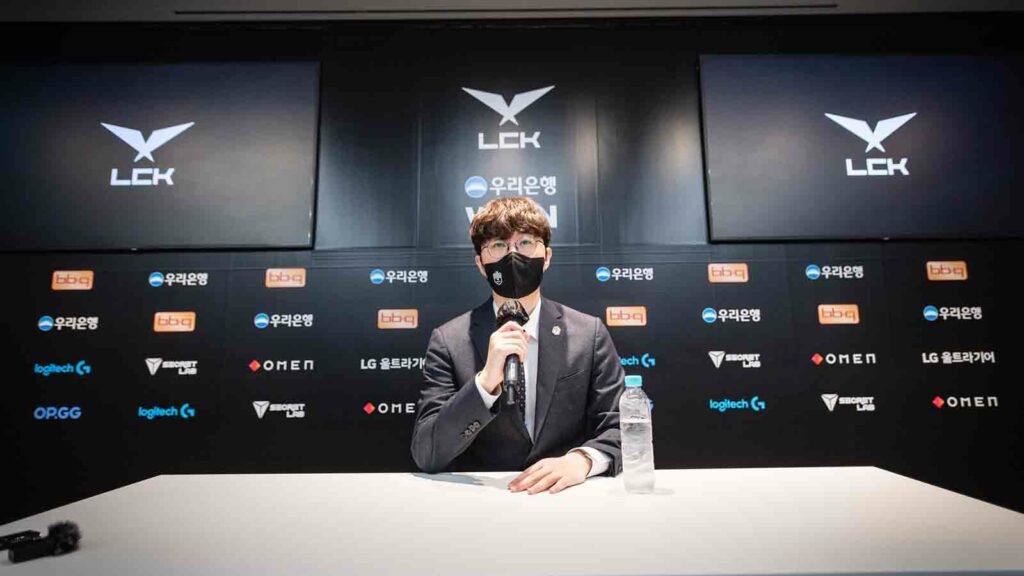 Rogue's Kim "Malrang" Geun-seong recently commented on how Korean teams lacked the communication openness that LEC teams possessed.
Daeny, on the other hand, appears to deviate from the norm, and encourages open discussions. He also shared that his coaching inspirations come from outside of Korea and esports.
"When I first started out, I looked up to Jürgen Klopp (the Manager of Liverpool Football Club) and thought he was an excellent coach," he said. "While few of my players are aware of it, and it is something I am willing to share more after I retire. However, I would like to emphasize that I get some coaching inspiration and strategies from sports."
Klopp's philosophy, according to FourFourTwo's article on top football managers around the world, is about spending less, building a team of younger players, and focusing on long-term sustainability rather than short-term success. Coincidentally, Klopp has also been chastised for his substitution decisions.
---
DK will face Gen.G at 5 a.m. GMT+8 on Sunday for a chance to advance to the semifinals. Watch the action live on Riot Games' Twitch and YouTube channels.
READ MORE: Worlds 2022: Schedule, results, format, teams, where to watch