Rogue's Kim "Malrang" Geun-seong was a player that previously saw limited success.
Besides finishing second in the 2018 Turkish Championship League, he was constantly on teams that finished at the bottom of LCK, and bouncing back and forth between relegation and promotion.
During the 2021 Summer Split, he was called up from DWG KIA's Challengers team to play for the main roster as a substitute. However, he only competed in ten games that season.
He was then suddenly dropped from the DWG KIA roster. It was later announced that he would be joining Rogue as their main jungler, filling in the shoes of Kacper "Inspired" Słoma who went over to Evil Geniuses in the LCS.
This came as a surprise to many, and according to an interview with Jaxon, Rogue's manager Tomislav "Flyy" Mihailov has received a lot of backlash over the move.
However, this action would ultimately alter Rogue's history and Malrang's future. He has progressed from being a rather quiet player in LCK to a full-fledged star in LEC, and now Worlds.
In an interview with ONE Esports, Malrang talks about his playstyle, why it isn't a style fit for every team, and how being in EU allowed him to embrace and fully develop his distinct playstyle.
---
Rogue has been on a roll, and Malrang has been instrumental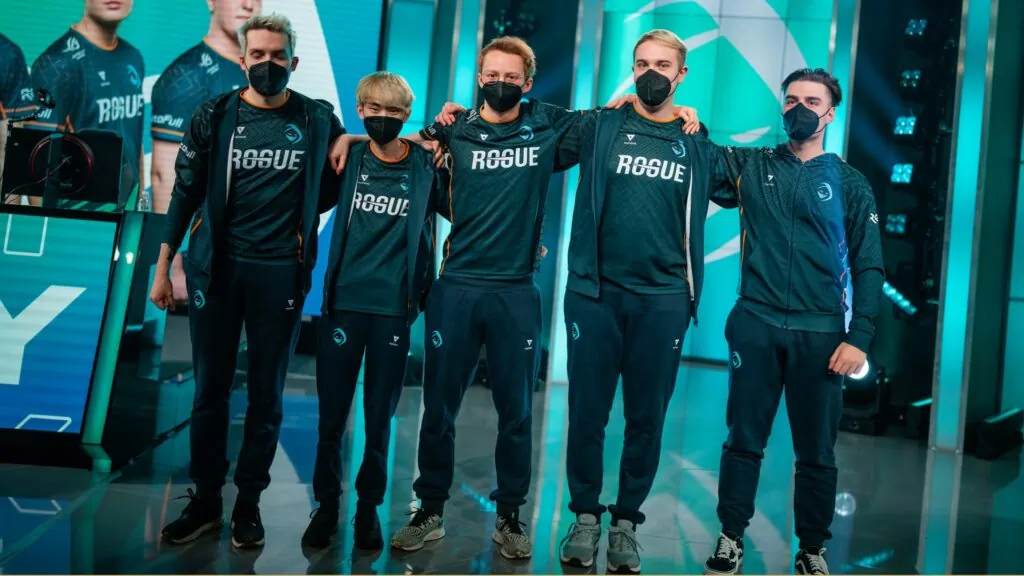 They finished first during the regular season of the 2022 Spring Split, but were defeated in the playoffs grand finals by G2 Esports. Rogue went on to finish third in the regular season of the Summer Split and would finally exact their revenge on G2 Esports in the grand final, sweeping them 3-0.
This would be the organization's first LEC championship.
Despite the fact that Malrang has played a key role in Rogue's success, anyone who has seen him play will notice that his approach to jungling is unique.
Unlike the traditional style, where players would path through the jungle, farming neutral camps, before assisting laners to either push opponent lanes or gank opponent players, Malrang appears to focus primarily on the latter and only farm on occasion.
It's not the most appealing playstyle as it results in having a low camp farming per minute. During the 2022 season, his jungler opponents were ahead of him in CS at the 15-minute mark 81.8% of the time, based on stats from Games of Legends.
During the Spring Split, Elyoya remarked in an interview with InvenGlobal that Malrang's "playstyle was not going to be good" since his pathing was not as efficient, and there will be a significant gold difference between him and the rest.
"I think Elyoya is correct," Malrang said in an interview with ONE Esports, laughing. "It's simply our own style, and also a personal choice, and it only works for us."
Although useful in pushing lanes or letting his laners get ahead, it only works in teams with strong laners that can capitalize on the strategy because Malrang would eventually fall behind because of the gold differential.
"It's kind of tough to execute this style without laners that you can rely on mid to late game. Don't try this play style at home," he warned, laughing.
---
---
The openness of EU gave him the opportunity to fully embrace and develop his style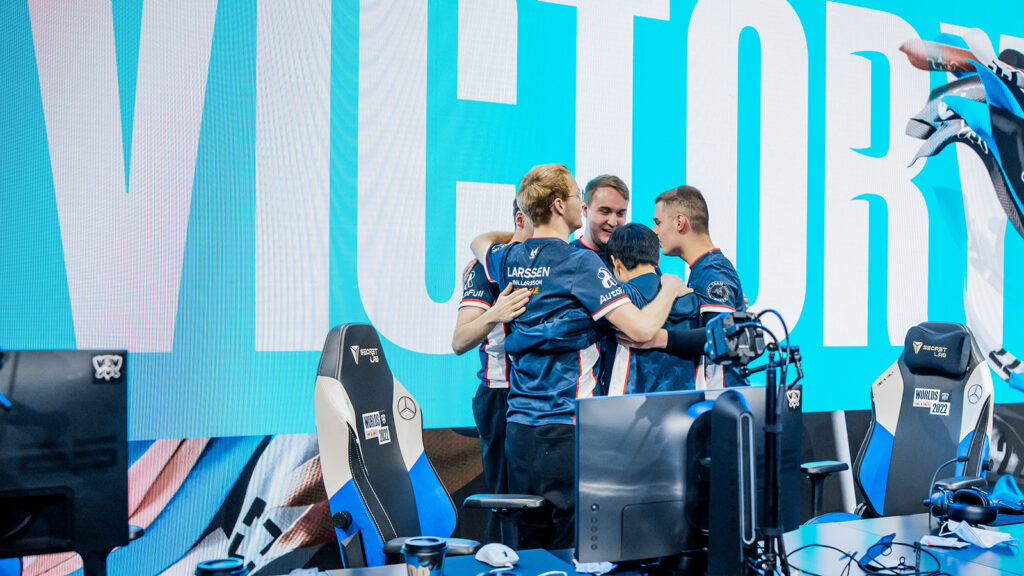 Western teams, according to Malrang, are more open to feedback during reviews as well as new ideas and perspectives from other players. "The coaches in EU don't really say anything when I want to try something new during scrims, which helped me to further develop my style," he said.
On the other hand, expressing the same desire to play a specific style in LCK was difficult, and plays that departed from the norm were discouraged. "I've played on four LCK teams, and they never had the level of openness that it had in EU, and it was usually a hierarchical coaching system," he added.
The openness and freedom of EU teams allowed him to fully embrace and develop his approach, allowing him to get to where he is now, and he is pleased with how things have turned out so far.
"My personal ambition was to beat LCK and LPL teams, as well as all the other excellent teams, so winning the last three matches made me that much happier," he stated.
---
Rogue will compete on Sunday at 5 a.m. GMT+8 for a chance to advance to the quarterfinals. Watch the action live on Riot Games' Twitch and YouTube channels.
READ MORE: Worlds 2022: Schedule, results, format, teams, where to watch