The 2021 League of Legends World Championship (Worlds 2021) is officially starting on October 5, pitting the best regional teams against each other on the Summoner's Rift.
While winning is a team effort, it takes a true marksman to march into those do-or-die skirmishes and come out on top for his squad.
Here are ONE Esports' picks for the most notable AD carry players at Worlds 2021.
---
The 5 best AD carry players at Worlds 2021
Carzzy (MAD Lions)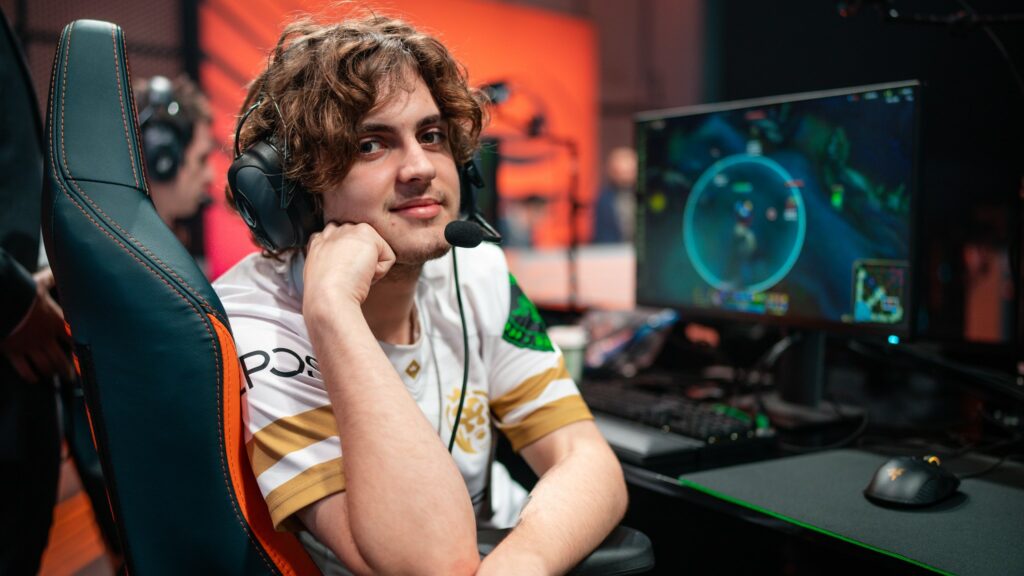 When it comes to rising young guns in the LEC, MAD Lions AD carry Matyáš "Carzzy" Orság is a notable fan favorite.
The EU region has been the stomping ground for big teams like Fnatic and G2 Esports, but MAD Lions was the one who stormed the LEC 2021 season by claiming back-to-back championships this year.
The MAD squad was an absolute beast with 19-year-old Carzzy, who has grown to become a reliable AD carry in the bot lane.
Additionally, he sports a diverse champion pool. Aside from his usual picks of Ezreal and Kai'Sa, the MAD player has experimented with one-time drafts on Draven and Ziggs.
Carzzy finished the Summer season as a bonafide sharpshooter, ranking third (89) in total kills right behind Fnatic's Elias "Upset" Lipp (90) and G2 Esports' Martin "Rekkles" Larsson (95).
Though it's only his second Worlds appearance, Carzzy returns to the international tournament as a roaring contender in the bot lane.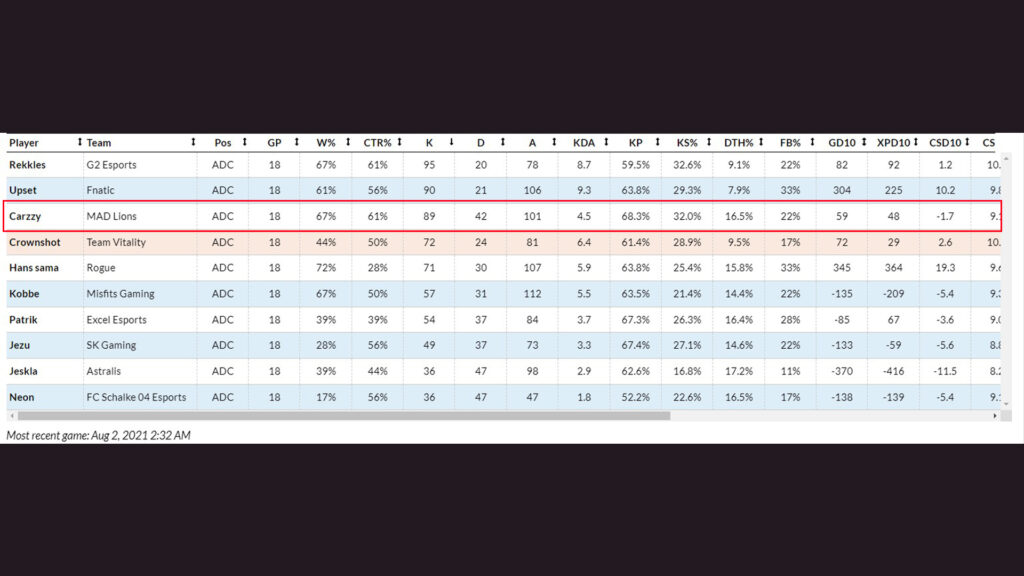 ---
Ruler (Gen.G)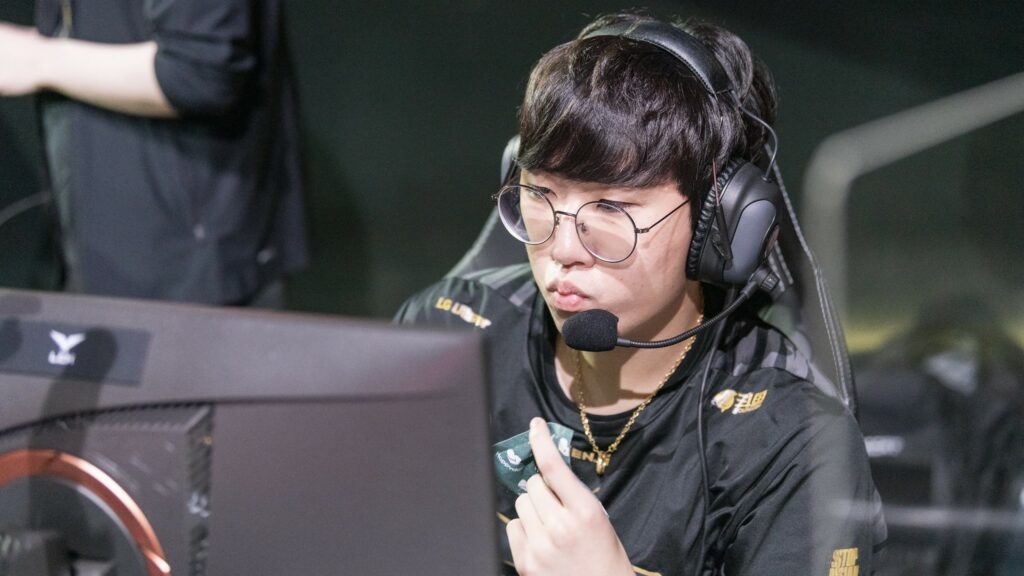 A veteran AD carry in the LCK, Gen.G's Park "Ruler" Jae-hyuk is no stranger to the Worlds stage.
Besides two Worlds finals appearances, Ruler bagged his first-ever World Championship with Samsung Galaxy in 2017 and made headlines as the winning squad's MVP.
Though it's been a while since Ruler has tasted victory, the Gen.G squad has been making steady progress, and has once again returned to the international stage.
Even with the recent rise of DWG KIA and T1's resurgence as a 10-man battalion, Gen.G and Ruler conquered the 2021 LCK season grind with two playoffs appearances.
In Summer, Ruler remained a king in the bot lane, ranking first in total kills (183) and damage per minute (573) for AD carry players.
While Gen.G has maintained a strong presence in the LCK, we're looking at Ruler to step things up as an AD carry and lead the Tiger Nation to a glorious Worlds run.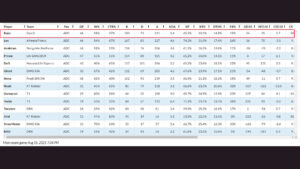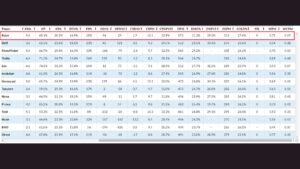 ---
Gumayusi (T1)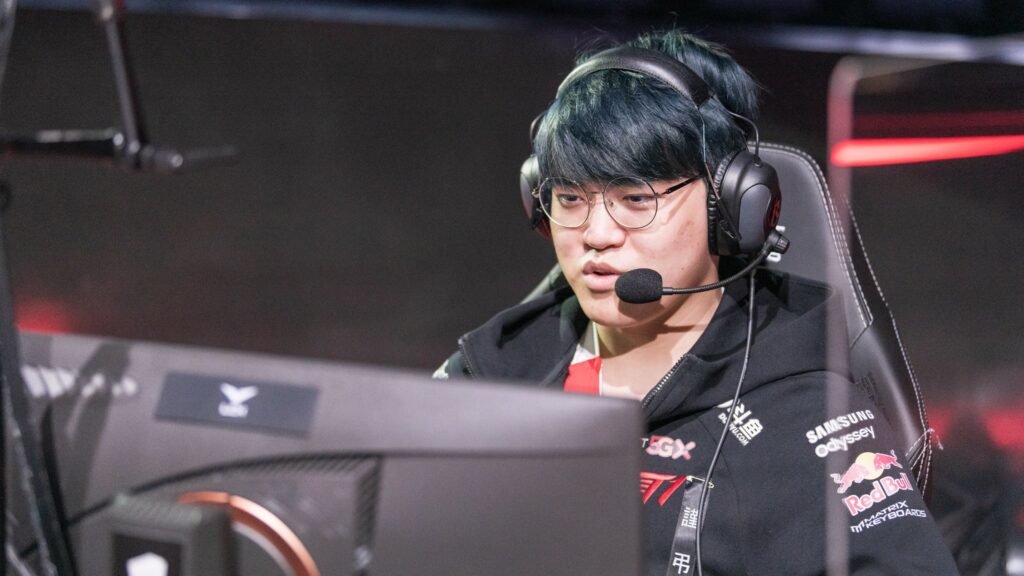 Hailing from T1's prestigious trainee program, Lee "Gumayusi" Min-hyeong is on track to becoming a world class AD carry.
Even though he did not get a lot of play time in 2020, Gumayusi finally found his role in 2021 as the second AD carry of T1's 10-man rotation.
Subbing in for veteran Park "Teddy" Jin-seong, Gumayusi has a more aggressive playstyle that meshed well with Ryu "Keria" Min-seok's lightning-fast plays.
Seeing as how this will be Gumayusi's first time competing on an international stage, we can't wait to see how the T1 recruit will do against new competition.
---
---
GALA (Royal Never Give Up)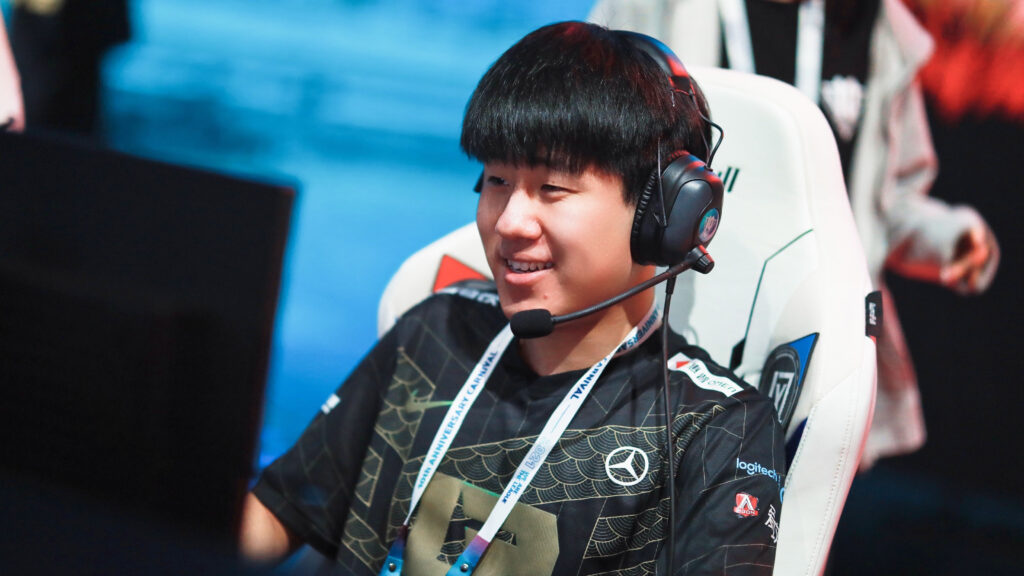 Jian Chen "GALA" Wei has proven himself as Royal Never Give Up's rightful successor in the bot lane, after legendary AD carry Jian "Uzi" Zi-hao retired.
Known as "Little Uzi", GALA not only possesses excellent mechanical skills, but also the composure and the ability to read team fights and outplay opponents.
Earlier this year, GALA had an outstanding performance in the 2021 Mid-Season Invitational group stage, where he recorded a 12.1 KDA ratio.
RNG went on to dominate the final 3-2 against DWG KIA, securing the team's second-ever MSI championship.
Heading into Worlds 2021, there's no doubt that GALA and the RNG squad are aiming to bring home two international trophies in one year.
---
Viper (Edward Gaming)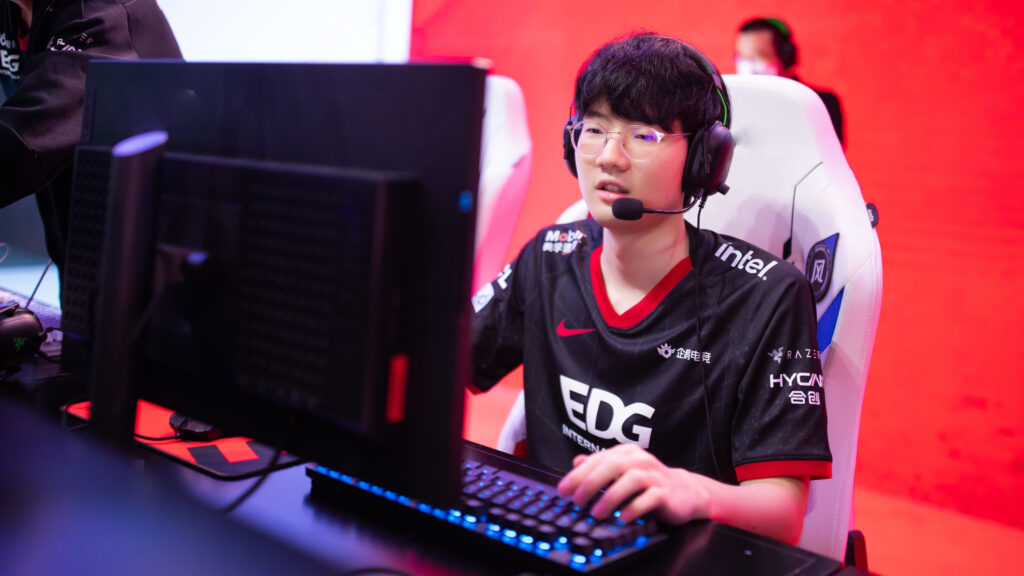 Edward Gaming's Park "Viper" Do-hyeon shines through as one of the most reliable AD carry players in the LPL.
From his days on Griffin to his new home at EDG, Viper has kept his cool and confident playstyle intact. In the recent 2021 LPL Summer Playoffs final, the AD carry keeps his comms to a minimum as he wiped out half of FunPlus Phoenix.
As a Korean player who's made his way to the LPL, Viper is regarded as one of the very few successful KR-to-CN transfers alongside the likes of FunPlus Phoenix's Kim "Doinb" Tae-sang, Invictus Gaming's Kang "TheShy" Seung-lok, and Song "Rookie" Eui-jin.
In just one year, Viper made a name for himself in the region. He was crowned the regular season MVP of the 2021 LPL Spring Split, and later, took the LPL Summer championship with the rest of EDG.
Looking to build on their recent success, Viper could be the final piece in making EDG a Worlds-ready squad for years to come.
This article has been translated from ONE Esports Vietnam's article.
Follow ONE Esports on Facebook for more League news, guides, and highlights.
READ MORE: The 5 best support players to watch out for at Worlds 2021