Looking to expand its gaming ecosystem in China, Tencent Games has launched a new cloud gaming platform called Tencent START, which is only available in limited areas around China.
Like Google's Stadia streaming platform, START's cloud gaming service lets players play games using the cloud, which means they won't need high-end specced computers to enjoy the best gaming experience. Instead, what they need is a really fast Internet connection.
The trial — only available in Beijing, Shanghai, Guangdong, Jiangsu, Tianjin, Hebei, and Anhui — will require 20+ Mbps broadband speeds to run smoothly. This minimum need is to ensure games can be accessed with nearly no issues.
START will officially launch sometime in 2020 with a direct partnership with NVIDIA. The collaboration will provide Tencent Games with immediate access to the GPU maker's high-end hardware and pave the way for a joint-venture to develop an innovation lab for gaming.
---
---
Video games that are made available for the START beta-trial, which runs until the end of February 2020, includes:
Blade & Soul
Fortnite
Path of Exile
NBA 2K Online2
A tweet from Niko Partners Senior Analyst, Daniel Ahmad, confirmed the quiet introduction of the beta-trial for this cloud gaming system.
His tweets also revealed that Tencent START will be integrated with Tencent Games' content distribution platform — Tencent WeGame.
"Beyond providing access to PC games on this beta-trial, it is also the first time Fortnite (without the popular in-game purchase system) will run on the cloud," Daniel shared.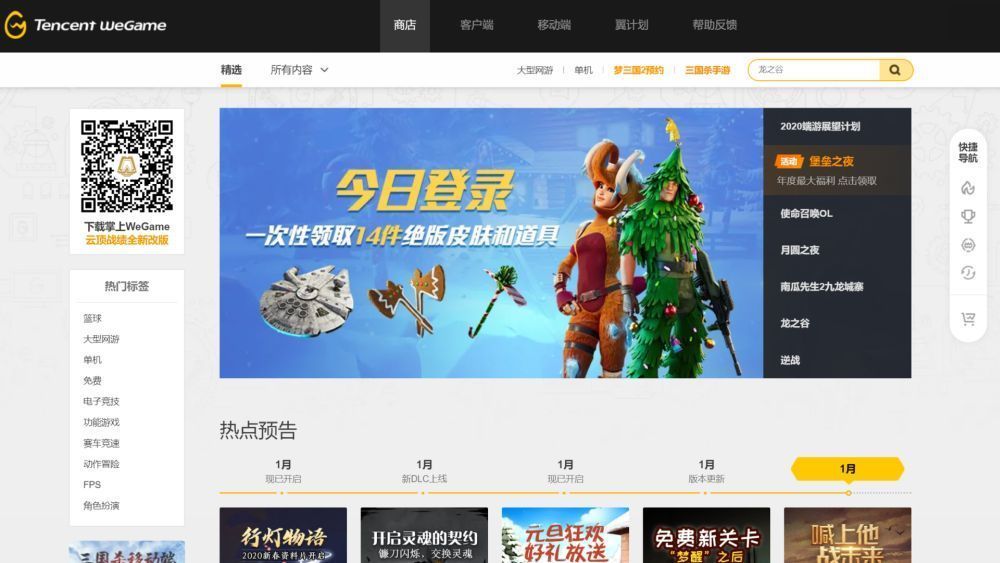 If anything, this new beta trial for START further reinforces the fact that Tencent Games has no plans to slow down its efforts.
READ MORE: This is the full launch title lineup for Google Stadia