Sony Interactive Entertainment has launched the PlayStation Player Celebration event, a limited-time event that calls players to complete a shared set of goals to unlock rewards for the entire community.
Goal one requires players to play 125,000 games and earn 500,000 trophies, and will reward an exclusive PS4 static theme and an exclusive PSN avatar to everyone that contributed.
Goal two requires players to play 375,000 games, and earn 1.5 million trophies, and rewards five exclusive PSN avatar images.
Goal three requires 675,000 games and 2.7 million trophies and will reward an exslusive PS4 dynamic theme.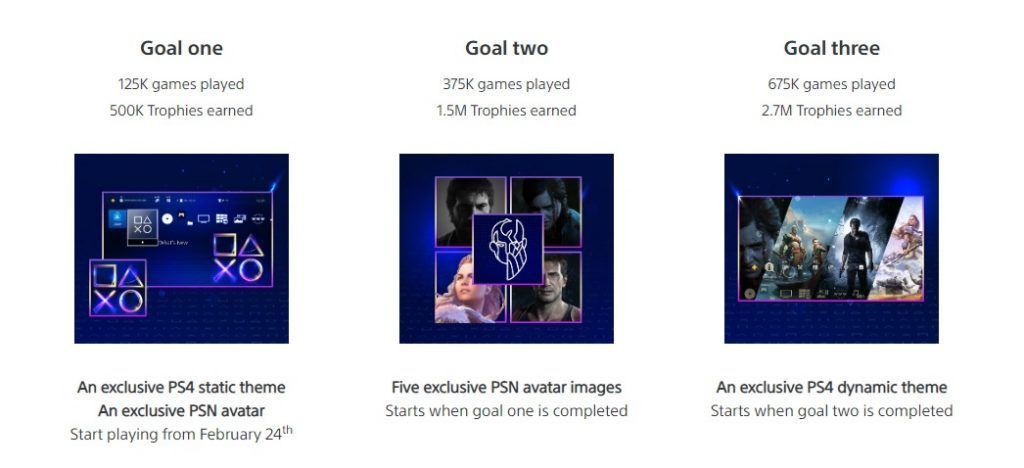 ---
---
To contribute, users must log in their PSN account here.
"Every individual game you play for at least one hour (across as many sessions as you like) counts towards the goal," according to the official rules of the event.
Multiplayer game trophies count as double, with a limit of up to six trophies per day.
As a bonus any player who signs up is also eligible to win this PlayStation Kit which includes a real-life Platinum Trophy with the player's PSN ID engraved on it, a US$100 PlayStation store voucher, and voucher codes for popular PS4 titles Horizon: Zero Dawn, God of War, The Last of Us, and Uncharted 4.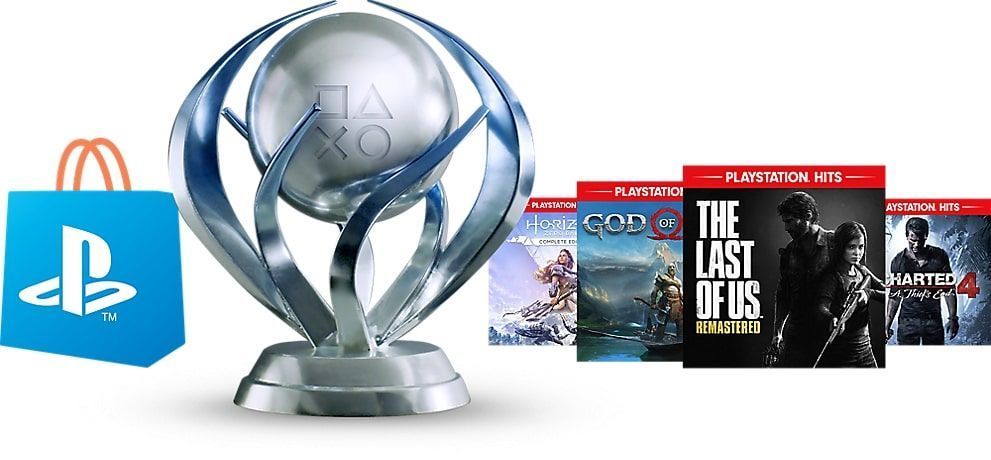 The community progress can be checked on the campaign's website page. After three days, all of the games for Goal one have been played, and 56% of the trophies have already been earned.
READ MORE: The Sony Playstation now holds the record for best-selling video game console brand of all time